Diagnostic Radiology Residency program opens doors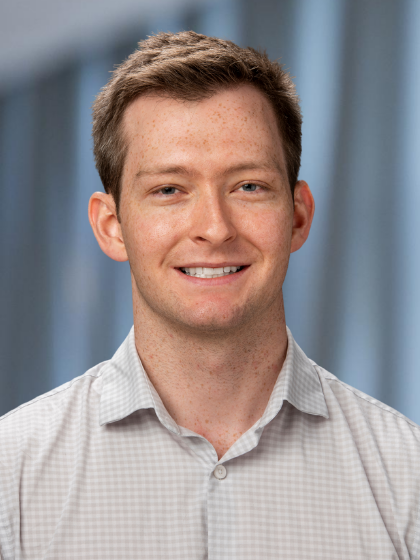 When Jacob Fleming, M.D., was searching for a radiology residency training program, he focused on those that would provide early, hands-on exposure to the full breadth of diagnostic and interventional radiology cases. He chose UT Southwestern, because "the volume and variety of pathology we encounter even in our first year is second to none," he says. "Plus, Dallas is a great place to live!"
Over the last several years, the Dallas-Fort Worth area has developed into a richly diverse metropolitan region with affordable housing, a thriving culinary scene, world-renowned arts districts, major professional teams, trendy entertainment venues, and unparalleled shopping opportunities. At the same time, UT Southwestern's Department of Radiology has experienced unprecedented growth under the direction of its chair, Neil M. Rofsky, M.D., M.H.A. Coupled with the dedication and vision of M. Craig Morriss, M.D., director of Radiology education, the residency program has become one of the nation's largest and most sought after.
Accredited by the Accreditation Council for Graduate Medical Education (ACGME), the residency program offers 11 resident positions per year. Trainees are provided unique learning opportunities tailored towards their individual goals and interests. Those accepted into the program not only experience extensive interactions with world-class faculty, they also receive training at some of the nation's premier medical facilities: Parkland Memorial Hospital, William P. Clements Jr. University Hospital, Children's Medical Center Dallas.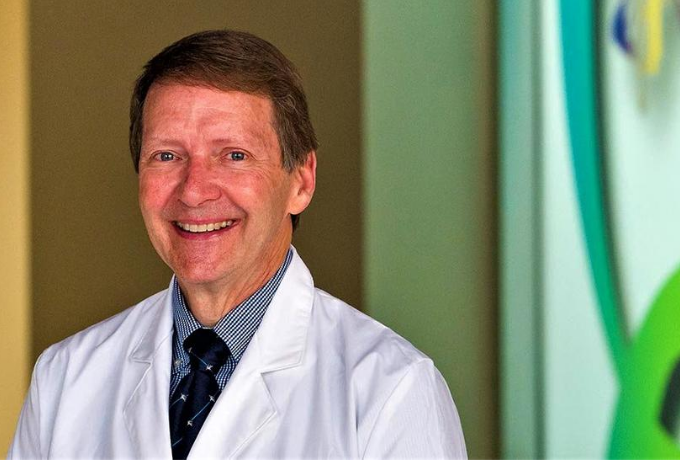 "I always advise potential residents they should consider what hospitals they'll train at," Dr. Morriss says. "Second is the faculty. At UT Southwestern we have top leaders in all radiology subspecialties, who teach at hospitals where every level of care is provided. That is the unique fuel that energizes our training programs. There are no closed doors for our graduates because of this program's reputation."
Throughout the four-year residency, trainees experience daily faculty-led conferences and weekly mega conferences, as well as hands-on learning at PACS workstations and direct patient interactions. They also participate in an array of radiology research initiatives, including presentations of individual projects during the department's annual Research Day. All residents engage in scholarly activity as part of their training in an ACGME program, but UT Southwestern takes that to the next level, providing a dedicated, five-year Clinician-Scientist track for those who are interested.
Comprehensive Training
Rotation schedules are structured on a four-week block basis, providing 13 rotations per year and a significant exposure to the core radiological subspecialties. The first clinical year is devoted primarily to rotating through the basic services of thoracic, musculoskeletal, body imaging, neuroimaging, and emergency radiology.
Second and third years include further training in these and other fields, along with a structured rotation schedule. Services include nuclear medicine, PET and PET-CT, magnetic resonance imaging, breast imaging, interventional radiology, and pediatric radiology. Every resident receives a solid foundation in all subspecialties prior to the CORE examination at the end of the third year.
Training in radiologic pathology is also available during the third year through a four-week elective at the American Institute for Radiology Pathology RadPath Course in Washington, D.C. The mixed structured- and elective-based fourth-year experience provides completion of training requirements and allows residents a self-directed educational focus.
"As a junior resident, I have already gained a strong foundation in pathology across most organ systems," Dr. Fleming says. "I feel well prepared to work with our referring clinicians to determine the ideal imaging and treatment for their patients."
Online teaching files are available through UT Southwestern and Parkland Health & Hospital System, as well as the American College of Radiology teaching file and a large collection of video lectures and electronic educational material. Residents are also provided access to eAnatomy, RADPrimer and STATdx.
The Diagnostic Radiology Residency Program has developed a well-deserved reputation for excellence, thanks to a dedicated faculty, a large and diverse group of residents, and modern facilities with an extensive patient population.
About UT Southwestern Medical Center
UT Southwestern, one of the premier academic medical centers in the nation, integrates pioneering biomedical research with exceptional clinical care and education. The institution's faculty has received six Nobel Prizes, and includes 24 members of the National Academy of Sciences, 16 members of the National Academy of Medicine, and 13 Howard Hughes Medical Institute Investigators. The full-time faculty of more than 2,500 is responsible for groundbreaking medical advances and is committed to translating science-driven research quickly to new clinical treatments. UT Southwestern physicians provide care in about 80 specialties to more than 105,000 hospitalized patients, nearly 370,000 emergency room cases, and oversee approximately 3 million outpatient visits a year.
About the Department of Radiology
As a leading academic radiology department, UT Southwestern Radiology integrates pioneering research with exceptional clinical care and education. The department has more than 135 board-certified, clinical imaging generalists and specialists who are known for their expertise, providing more than 1.1 million reports annually. The department's 30-plus research faculty work in collaboration with clinical and basic science departments throughout the campus. Every year, 14 fellowship programs and four residency programs specific to the department provide training opportunities for up to 111 physicians and researchers to collaborate and further understand imaging sciences. Moreover, 260 students take elective Radiolog​y courses in partnership with the medical school.