Faculty member elected to prestigious Shine Academy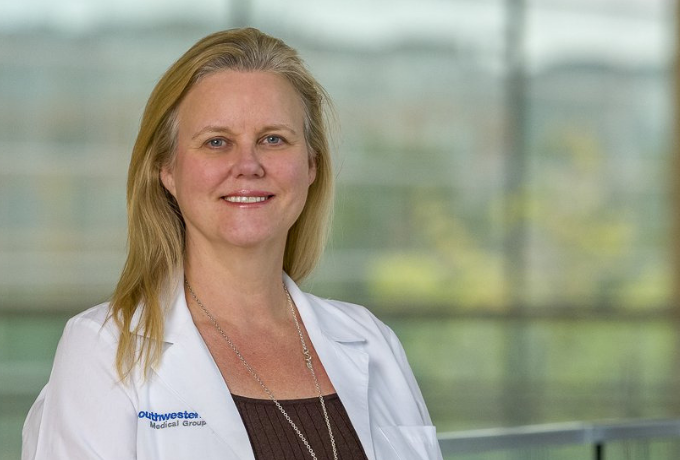 Dr. Julie Champine has been elected as a member of the UT System's Kenneth I. Shine, M.D., Academy of Health Science Education, making her the second Radiology faculty member to join the Academy. Dr. Diane Twickler, Vice Chair of Academic Affairs, was inducted in 2016.
The UT System Shine Academy selects distinguished scholars recognized for their teaching excellence. New members are elected annually by the Academy's current membership. Those selected must be outstanding educators in categories that include direct teaching, curriculum development, learner performance assessment, counseling and mentorship, educational administration/leadership and scholarship, and research.
"The Shine Academy is a most prestigious honor," said Dr. Neil M. Rofsky, Chair of Radiology. "Only a small number are selected from all six health institutions in the UT System, so to have two Radiology faculty from UT Southwestern is an extraordinary accomplishment."
Begun in 2005, the Academy is named after Dr. Kenneth I. Shine, former UT System Executive Vice Chancellor of Health Affairs. Dr. Shine, who retired in 2013, championed many UT System-led enhancements in healthcare education and research, and served as interim Chancellor for the UT System in 2008.
Nominations for membership may come from the President, Dean, Vice Dean, or Faculty Senate of each institution.
Dr. Champine is Professor of Radiology at UT Southwestern and a member of its Abdominal Imaging Division. She directs the medical school's Radiologic Anatomy course, and serves on numerous committees, including the Radiology Residency Curriculum Committee, Future of Radiology Medical Education Committee, and the Curriculum Reform Committee.
She studied pre-med at Texas A&M University in College Station before earning her medical degree from The University of Texas Health Science Center in San Antonio. She completed her residency training in diagnostic radiology at UT Southwestern, and then received advanced training in magnetic resonance imaging (MRI) through a fellowship program at UT Southwestern.
Dr. Twickler holds the Dr. Fred Bonte Professorship in Radiology.
Dr. Rofsky holds the Effie and Wofford Cain Distinguished Chair in Diagnostic Imaging and serves as Co-Director of Translational Research for the Advanced Imaging Research Center.