Dr. Guillory Elected NAMI North Texas Board of Directors President
December 2, 2022 -- Joseph Guillory, M.D., has been elected President of the Board of Directors for the North Texas branch of the National Alliance on Mental Illness (NAMI). NAMI North Texas is a grassroots organization that provides education, support, advocacy, and public awareness to improve the lives of people living with mental health conditions and their family members.
Save the Date
NAMIWalks North Texas, May 6, 2023, Riders Field, 7300 Roughriders Trail, Frisco, TX 75034, 9am-12pm
Dr. Wolff Elected to National Medical Honor Society
November 29, 2022 -- Timothy Wolff, M.D., has been elected to Alpha Omega Alpha (AOA), the national medical honor society, as a faculty nominee. This honor is granted only to certain faculty members who demonstrate excellence in scholarship, high professionalism, leadership, and gifted teaching. Nominations from department chairs are compiled, and the AOA Class of 2023 votes to decide the members selected.
Dr. Thomas Selected as Mental Health Director of Education, Training, and Research at North Texas VA
November 22, 2022 -- Lia Thomas, M.D., has been selected for the position of Mental Health Director of Education, Training, and Research at the North Texas VA. This new leadership role will be in addition to her continuing education roles as Associate Program Director for the VA and Associate Program Director for Recruitment Strategies in our residency.
2022 Clinical Psychology Fall Awards
November 3, 2022 -- We happily celebrated the Clinical Psychology Fall Social in person this year! Congratulations to the following award recipients:
Certificate of Appreciation for 20 years of outstanding contributions to Graduate Student Education: Deanna Liss-Clarke, Ph.D.
The Sandra L. Warshak Outstanding Dissertation Award in Clinical Psychology: Blake Martin, Ph.D. ("Examining Moral Injury in Legal-Involved Veterans," Mentor: James P. LePage Ph.D.)
The Rush C. Williams Award for Diversity and Inclusion: Karen Dorsman
Faculty-Student Organization of Clinical Psychology (FOCUS) Awards:

Outstanding Teacher David Denney, Ph.D. - Biological Aspects of Behavior and Basics of Neuroanatomy
Outstanding Research Mentor Shawn McClintock, Ph.D. -

UT Southwestern

Neuropsychologist and Program Research Training Director
Outstanding Clinical Supervisor Mary Dryden, Ph.D. - UT Southwestern and Children's Health℠ Center for Autism Care
Outstanding Clinical Supervisor Carla Pulliam, Ph.D. -

UT Southwestern

Psychotherapy Clinic Supervisor
Outstanding Teaching Assistant Ellen Andrews - Theories & Methods Cognitive Behavioral Therapy
Student Research

Afsoon Gazor - "The association of specific dysfunctional beliefs and attitudes about sleep with outcome variables in a suicidal adolescent population"
Allison Gregg - "Acute verbal learning and memory component effects following combined electroconvulsive therapy and venlafaxine treatment in older adults with major depressive disorder"
Jessica Helphrey - "Predicting time to loss of independence in Alzheimer's Disease"
Anthony Longoria - "Allostatic load and the influence of economic adversity and neighborhood disadvantage on cognitive function in a multiethnic cohort"
Wyndham International, Inc., Scholarship to Karen Dorsman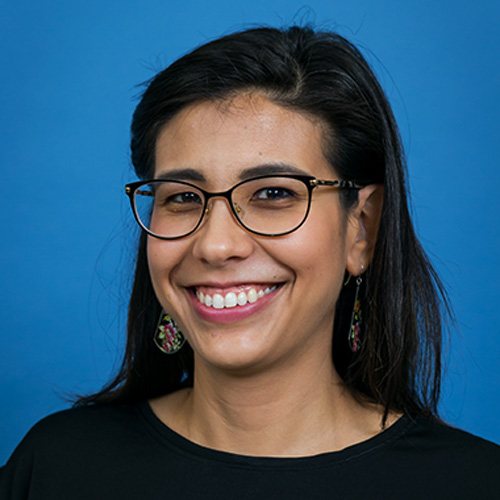 November 3, 2022 -- Karen Dorsman, a fourth-year graduate student in the Clinical Psychology Ph.D. Program, has been selected to receive the Wyndham International, Inc., Scholarship, which awards $10,000 to outstanding minority students. Ms. Dorsman was recommended by Dr. Arnaldo Díaz Vázquez of the Graduate School and selected by the Southwestern Medical Foundation. Ms. Dorsman has been a strong student in scholarship, leadership, and community outreach and has demonstrated strong clinical performance on practicum and internship placements. She provides mentorship to underserved graduate school applicants, students, and trainees in several organizations and is a bilingual community educator in the Alzheimer's Association of Dallas and Northeast Texas Chapter, a member of the Dallas Latino Resource Coalition, and a translator for the Health Hacking Crisis Network (translating information about COVID-19 into Spanish).
Texas Psychological Association Outstanding Contribution to Education Award
November 1, 2022 -- Kipp Pietrantonio, Ph.D., has received the 2022 Texas Psychological Association (TPA) Outstanding Contribution to Education Award in recognition of Outstanding Public Contribution to Education. The award stemmed from his peers' appreciation of his dedication to "revived student programming and participation" through the TPA Student Senate, as well as establishing "effective communication channels between the TPA AHEC and University Training Directors."
AADPRT George Ginsberg Award to Bernice Yau
October 27, 2022 -- Bernice Yau, M.D., has received the George Ginsberg Award from the American Association of Directors of Psychiatric Residency Training. The award acknowledges the excellence and accomplishments of outstanding residents interested in education and teaching.
Tameka Ellis Receives Program Administrator Award
October 26, 2022 -- Tameka Ellis, M.B.A., Manager, Education Programs, Department of Psychiatry – Education Division, has received the 2023 Lucille Fusaro Meinsler Program Administrator Award from the American Association of Directors of Psychiatric Residency Training in recognition of her highly skillful, day-to-day management of the psychiatry residency program. The annual award honors one program administrator who possesses outstanding leadership and interpersonal skills and who demonstrates innovative approaches in managing a psychiatry training program.
American Neuropsychiatric Association Service
October 19, 2022 -- Chadrick Lane, M.D., has been selected to serve on the American Neuropsychiatric Association Education Committee. Additionally, Dr. Lane has been selected as the only psychiatrist currently to serve on the Epilepsy Foundation Texas Professional Advisory Board.
Ware Clinical Impact Fund Awardee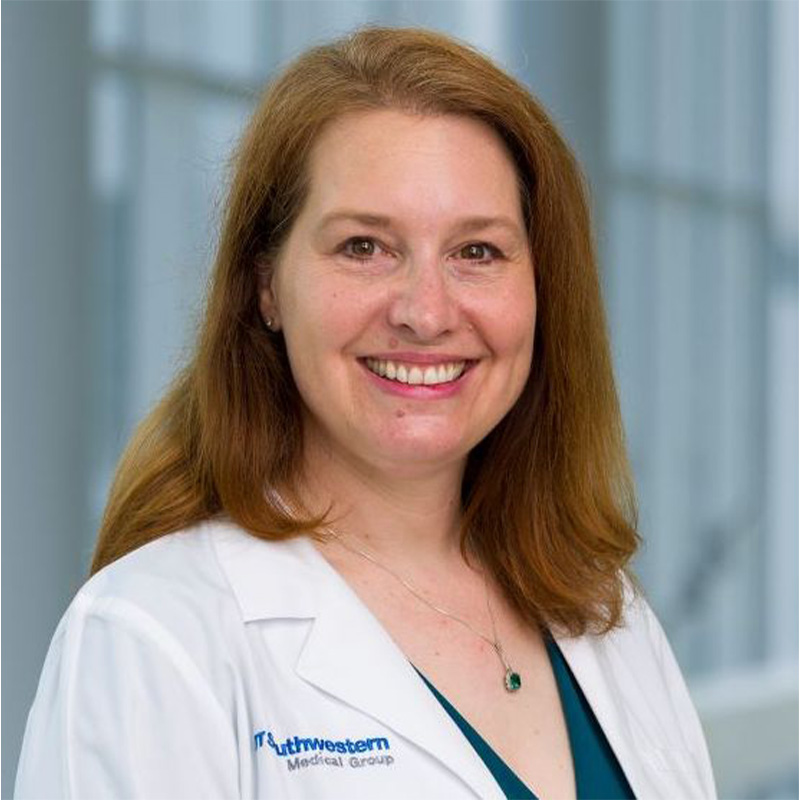 October 18, 2022 -- Amy and Leslie Ware provide early-career UT Southwestern clinicians with support to conduct research with a particular focus on the heart or brain. This year, Carrie McAdams, M.D., Ph.D., was chosen for the competitive Ware Clinical Impact Fund Award and will receive $50,000 for her clinical research.
National Academy of Neuropsychology Honors
October 13, 2022 -- From the National Academy of Neuropsychology (NAN), C. Munro Cullum, Ph.D. (left), has received the Ralph M. Reitan Award for Clinical Excellence for his leadership and effect on changes in practice, and Christian LoBue, Ph.D. (right), has received the Early Career Award, for the number and quality of publications, grant support, and evidence of programmatic research.
Rory Meyers Advanced Education Program for Nursing Excellence
September 30, 2022 -- LanChasica "Lanie" Alexander, M.S.N., APRN, PMH-NP (bc), has been selected by the Rory Meyers Advanced Education Program for Nursing Excellence to receive up to $10,000 in 2023 for education-related expenses. She is board certified as a psychiatric mental health nurse practitioner through the American Nurses Credentialing Center and works in the Center for Pediatric Eating Disorders at Children's Health. She started as a staff RN before transitioning into the role of an advanced practice provider. She is interested in adolescent eating disorders and perinatal mental health and is pursuing a Doctor of Nursing Practice degree through Eastern Kentucky University.
Fall Travel Awards
September 28, 2022 -- Congratulations to Allison Gregg (Clinical Psychology, Mentor: Shawn McClintock), Karie Meltzer (Clinical Psychology, Mentor: Laura Howe-Martin), and Jessica Orobio (Clinical Psychology, Mentor: Mary Dryden) on their selection as recipients of Fall Travel Awards from the Graduate Student Organization. The Graduate Student Organization (GSO) is UT Southwestern's graduate student governing body, promoting educational and professional achievement by providing competitive travel scholarships, among other activities.
AACAP Education Outreach Awards
September 8, 2022 -- Congratulations to Child and Adolescent Psychiatry Fellows Patrick Butler, M.D., and Paresh Jaini, M.D., and to Psychiatry Resident Ozlem Hokelekli, M.D., who were chosen for the American Academy of Child and Adolescent Psychiatry (AACAP) Educational Outreach Program (EOP). EOP recipients assist AACAP staff in running the annual meeting by checking badges and tickets to confirm attendance, assisting speakers as needed, and distributing and collecting evaluation forms. They receive complimentary registration for the meeting and discounted pricing for most ticketed events. They also participate in the mentorship program for medical students and residents and attend the Young Leaders Awards Breakfast, among other meeting activities.
American College of Psychiatrists Laughlin Fellow
September 1, 2022 -- Alexandra Antonioli, M.D., Ph.D., has been selected as a 2023 Laughlin Fellow of The American College of Psychiatrists, an honor given to those deemed likely to contribute significantly to the field of psychiatry.