The NNRC provides guidance to nurses who are interested in engaging in research by leveraging and coordinating existing research-related resources.
Learn about our accomplishments.
NNRC Leadership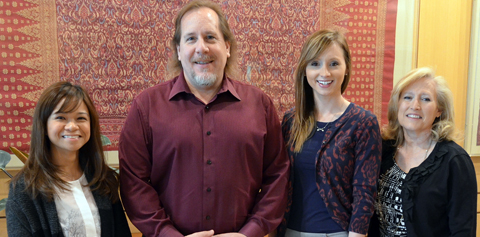 NNRC faculty and staff work closely with nurses from the beginning to the completion of a study by providing guidance on idea formulation, protocol development, IRB assistance, funding opportunities, coordination of protocol, statistical support, and publication.
The NNRC is a vital part of the Department of Neurology and Neurotherapeutics and works closely with nursing at UT Southwestern. Additionally, the NNRC has partnered with the Perot Foundation Neuroscience Translational Research Center (NTRC) to share resources.
Donate to Research
Donate online by using the online giving form. NOTE: If you use this form, it is CRITICAL that you select "specific use" under the designation section and type "Neuroscience Nursing Research Center" in the box.
*All donations are 100-percent tax deductible.