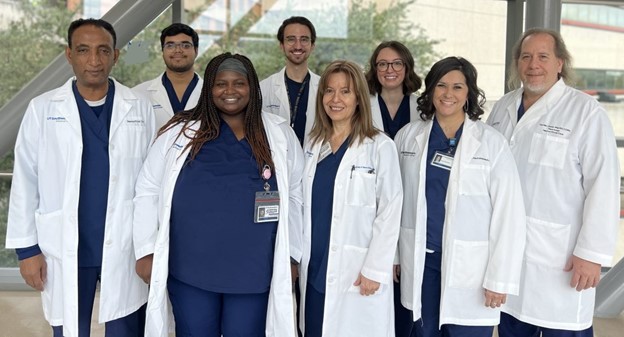 The NNRC provides guidance to nurses who are interested in engaging in research by leveraging and coordinating existing research-related resources.
NNRC faculty and staff work closely with nurses from the beginning to the completion of a study by providing hands-on guidance on idea formulation, protocol development, IRB assistance, funding opportunities, coordination of protocol, statistical support, and publication.​
The NNRC is a vital part of the Department of Neurology and works closely with nursing at UT Southwestern. Additionally, the NNRC has partnered with Texas Women's University and the University of Texas at Arlington to share resources.​
Mission Statement
Our mission is to promote the active participation of nurses engaged in clinical research aimed to improve outcomes for neuroscience patients across their lifespan.
Vision Statement
The Center for Neuroscience Nursing Research at UTSW will become the world leader in promoting neuroscience nursing research.