Vascular Neurology/Stroke Fellowship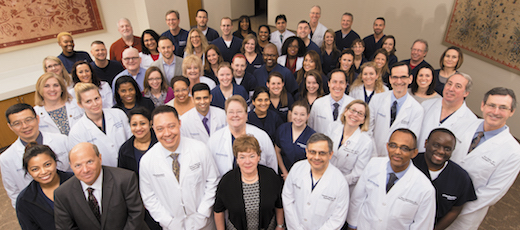 The Vascular Neurology (Stroke) Fellowship offers a one-year, ACGME-accredited comprehensive program in the management of cerebrovascular diseases. Training includes experience in acute and chronic research protocols and experience in the management of complicated cerebrovascular disorders requiring experimental therapies. Multiple staff vascular neurologists, vascular neurosurgeons, neurointerventionalists, and neurointensivists participate in the Fellowship Program, which exposes trainees to a wide variety of neurovascular diseases.
How to Apply
All applications for the UT Southwestern Vascular Neurology Fellowship should be made using the Electronic Residency Application Service (ERAS) for fellowships.
Applications will be accepted from December 1 through March 1. All available positions will be offered through the NRMP match.
Program Director
Ty Shang, M.D., Ph.D.
Phone: 214-648-7811