Michael V. Norgard, Ph.D.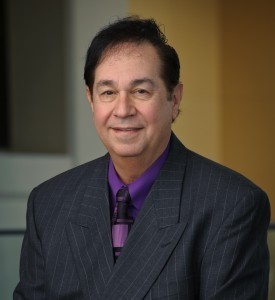 Michael V. Norgard, Ph.D., is Professor and Chair of the Department of Microbiology at UT Southwestern Medical Center. He holds the B.B. Owen Distinguished Chair in Molecular Research and is a Fellow of the American Academy of Microbiology. He received the 2002 Distinguished Alumni Award from the Graduate School of Biomedical Sciences, University of Medicine and Dentistry of New Jersey (now Rutgers Biomedical and Health Sciences). Having published more than 150 original works, Dr. Norgard is considered an expert in the identification and characterization of bacterial membrane proteins.
In particular, he is recognized internationally for his research on pathogenic spirochetes, most notably those causing syphilis (Treponema pallidum) and Lyme disease (Borrelia burgdorferi). Before the advent of genomics, Dr. Norgard was the first to describe treponemal lipoproteins, molecules believed to be crucial in the membrane biology of T. pallidum and largely responsible for the local and systemic inflammatory events of syphilis. He was the first to report that T. pallidum synthesizes its own cardiolipin, a complex phospholipid potentially eliciting the nonspecific anti-lipoidal antibodies measured by the VDRL or RPR serological screening tests for syphilis. He also has developed molecularly based serological tests for both acquired (adult) and congenital syphilis. His early recombinant versions of key T. pallidum membrane lipoproteins (e.g., Tp47) are used in specific serological tests for syphilis throughout the world.
In addition, he established that fetal IgM serological testing performed on neonates of mothers at risk for active syphilis can be used to substantially facilitate the diagnosis of asymptomatic congenital syphilis.
Dr. Norgard is listed as the lead inventor on five U.S. patents related to syphilis diagnosis. In his Lyme disease work, Dr. Norgard was the first to report on an alternative sigma factor (RpoN-RpoS) regulatory network in B. burgdorferi. This regulatory cascade governs the expression of key borrelial virulence factors (particularly outer membrane lipoproteins), and its discovery has provided a foundation for understanding many aspects of differential antigen expression by B. burgdorferi, particularly as it pertains to B. burgdorferi's life cycle in both its arthropod (tick) and mammalian hosts (including human infection). It is the first example of an alternative sigma factor cascade that regulates virulence expression in a bacterial pathogen.
Dr. Norgard has 40 years of experience in training graduate students, postdoctoral fellows, clinical fellows, medical students, and visiting scientists.
He was the former Chair of UT Southwestern's Molecular Microbiology Graduate Program. He currently is Principal Investigator/Director of an NIH-funded Molecular Microbiology Training Grant. He is a member of the Molecular Microbiology Graduate Program, serves on the Medical School Dean's Advisory Committee, and serves on various six-year planning committees for UT Southwestern.
Dr. Norgard has been a member of numerous NIH and CDC advisory panels, including serving as Chair of the NIH Bacteriology and Mycology-1 Study Section and a four-year term as a member of the NIH Bacterial Pathogenesis (BACP) Study Section.
He also has been a member of an international task force for the development of STD diagnostics for use in resource-poor environments. Previously, Dr. Norgard was a member of the Scientific Advisory Board for the Southwest NIH Regional Center of Excellence (RCE) in Biodefense and Emerging Infectious Diseases.