The Garbers Years (1999–2006)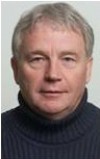 David L. Garbers, Ph.D., Professor of Pharmacology at UT Southwestern Medical Center and Investigator of the Howard Hughes Medical Institute was appointed Director of the Cecil H. and Ida Green Center for Reproductive Biology Sciences in 1999.
His enthusiasm for the potential applications of germ cells and stem cells to medicine and biology served to expand the scope of research in the center. Major areas of focus included research on unique germ cell molecules with important roles in fertilization and on the molecular properties of embryonic, neuronal, and spermatogonial stem cell maintenance and differentiation in both mammalian and nonmammalian model systems. At least two promising targets for the development of novel forms of male birth control were identified on the sperm cell from the studies on the molecular basis of fertilization.
Dr. Garbers' love for reproductive biology was fostered during his childhood while helping his parents care for their family farm in Wisconsin. His seminal findings in the field of reproduction included the ability of caffeine to stimulate hyperactive motility in mammalian sperm by elevating cellular levels of cAMP (graduate student, University of Wisconsin 1967–72) and the discovery that peptides released into the ocean by sea urchin eggs stimulated sperm motility and acted as chemoattractants by elevating cellular levels of cGMP (postdoctoral student, Vanderbilt University, 1972–1974).
These findings led to his rapid promotion to the rank of professor at Vanderbilt in 1984 and launched his 30-year career as a Howard Hughes Investigator, a tenure mark shared with just one other HHMI Investigator at the time of Dr. Garbers' death.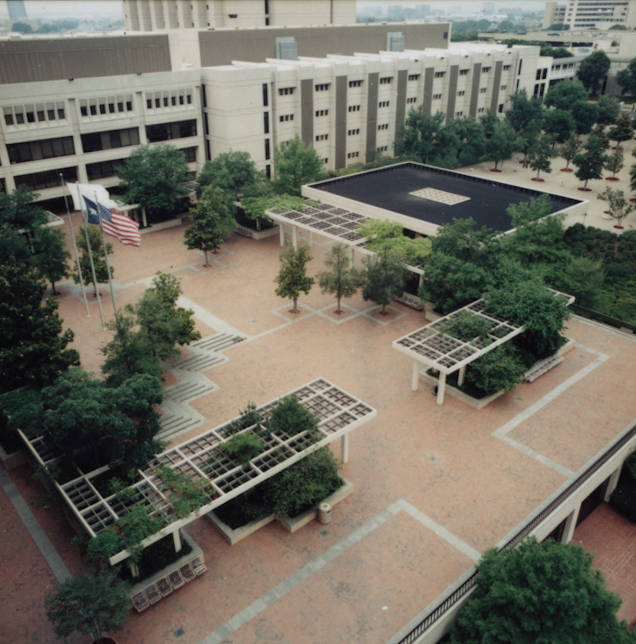 Joining UT Southwestern
In 1990, he joined UT Southwestern as a Professor in the Department of Pharmacology, where he further expanded his programs on fertilization and cyclic nucleotide metabolism.
Dr. Garbers would commence his Directorship in the Cecil H. and Ida Green Center for Reproductive Biology Sciences with a futuristic mission to unite his own pioneering roles in the fields of sperm-egg communication and cyclic nucleotide metabolism with new revelations in regenerative medicine that were rapidly surfacing during that era in the field of cellular re-programming (i.e., cloning).
His vision for the Green Center was to strengthen our understanding of emerging links between fertilization, gamete development, stemness and the ability of cytoplasmic factors in a mammalian egg to "re-program" a normal somatic cell (such as a liver cell) to develop into a living organism.
He felt that addressing such key technological and basic research questions related to gamete development and fertilization would provide the basis for new infertility treatments and contraception, avert the consequences of severe inheritable genetic diseases, and discover the biochemical answers to how the early embryo remains totipotent until committing to develop into specific cell types of body. As a statement of his mission for the Center, Dr. Garbers wrote:
When Darwin said "…..standing room only" as he reflected on the serious nature of the expanding human population, he could not have imagined that within only a century our numbers would be increasing by more than one quarter of a million people per day. As we face this problem, however, millions of couples agonize over their failures to have children because of infertility.

Even when fertilization occurs, prospective parents often suffer for fear of the health of the developing embryo, and in many cases a severe inheritable genetic disease interrupts the celebration of a new child. Still, while we struggle with our own reproductive problems as a species, we also face demands to enhance the reproductive efficiency of other species as food sources, or that are endangered.
Faculty Development
To launch the Center, Dr. Garbers assembled a new faculty with core specific aims.





Robert E. Hammer, Ph.D., (Professor of Biochemistry and Director of the Transgenic Core Facility at UT Southwestern) was first recruited from within to head projects on cellular reprogramming.


He then recruited Guang G. Zhou, Ph.D., from the University of Missouri to investigate the pluripotent nature of embryonic germ cells.



Timothy L. Megraw, Ph.D., from Indiana University was hired as a fly geneticist to study asymmetrical cell division.


He brought in Jenny Hsieh, Ph.D., from the Salk Institute to investigate the epigenetics of neural stem cell fate and their use for treating neurodegenerative diseases.



Dennis M. McKearin, Ph.D., (Professor of Molecular Biology at UT Southwestern), was then recruited from within to join the Green Center as a world expert on germline stem cell biology.




Arising from Dr. Garbers' own laboratory at UT Southwestern, Timothy Quill, Ph.D., would lead efforts to discover sperm-specific molecules essential to fertilization, and F. Kent Hamra, Ph.D., would initiate projects on spermatozoan development.

Key Achievements
Dr. Garbers' seminal endeavors to eventually understand molecular mechanisms controlling sperm motility came to fruition in the Green Center in collaboration with Timothy Quill, Ph.D. Dr. Quill created an unbiased screen based on genomic technology termed "Signal-Peptide Trapping" and used it to systematically define large numbers of proteins that only occurred on the outer plasma membrane of the sperm, but not in any other tissues in the body.
Dave Garbers was a pillar of our Department at UT Southwestern, both as a scientist and a mentor. Few could match his unpretentious style, wisdom, and knack for taking a research project in the right direction. My first visit with him, which I will never forget, was one of the reasons I chose to start my independent career at UT Southwestern.
The approach was applied with extraordinary success to uncover a trove of potential targets for new contraceptives and molecules that would ultimately provide more detailed biochemical understanding of sperm motility. Of prominence, two proteins discovered in Dr. Quill's screen, a sperm-specific calcium channel (Catsper2), and a putative sperm-specific sodium hydrogen exchanger (sNHE1), would later be defined by research in the Green Center as master regulators of sperm motility.
Upon Dr. Garbers' unexpected death in September of 2006, David J. Mangelsdorf, Ph.D., (Professor and Chair, Department of Pharmacology; Investigator, HHMI) assumed interim Directorship for the Green Center. As noted by Dr. Mangelsdorf at the time, the UT Southwestern community lost a great scientific leader and colleague.
During Dr. Mangelsdorf's interim directorship, the Green Center continued to support the neural and sperm cell research projects built under the Garbers era. In particular, the laboratories of Drs. Hsieh and Hamra flourished and become a lasting legacy of the tireless industry of David L. Garbers in the Cecil H. and Ida Green Center for Reproductive Biology Sciences.