Transverse Myelitis Program gains worldwide repute for treatment of rare disease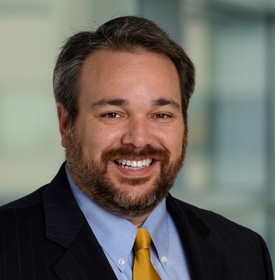 With no warning, otherwise healthy people suddenly experience numbness, weakness, difficulty walking, pain, bladder dysfunction, even complete paralysis.
Because most doctors never see a case of this rare disease – known as transverse myelitis – the diagnosis may remain a mystery. All too frequently, patients undergo numerous tests to rule out more common conditions, only discovering the cause of their symptoms much later, if at all.
This scenario is familiar to Dr. Benjamin Greenberg, Associate Professor of Neurology and Neurotherapeutics, and Pediatrics at UT Southwestern, who is one of a very small number of experts in this disease. Dr. Greenberg is an internationally recognized authority about transverse myelitis, an autoimmune condition affecting the central nervous system. TM, as it also is known, can strike with lightning speed ­in as little as a few hours – devastating patients and families. Recovery can be long and arduous.
"This disease is random, and can pick any of us at any time to affect. What the patient experiences is something that influences every part of life," said Dr. Greenberg, a Cain Denius Scholar in Mobility Disorders. "Fortunately, there are a variety of specialists who can really make an impact on their well-being and quality of life. Our real value is bringing them together into one team."
In TM, immune system cells and antibodies start attacking and destroying myelin cells in the spinal cord and in optic nerves. Myelin is a fatty substance that surrounds nerve fibers and helps nerve signals move from cell to cell. The syndrome also can damage nerve fibers.
Dr. Greenberg leads UT Southwestern's Transverse Myelitis and Neuromyelitis Optica Program, and the Pediatric Demyelinating Disease Program at Children's Medical Center – a joint program he established and one of only two like it in the country. A specialized, multidisciplinary team treats patients from around the world with these rare disorders, and conducts clinical and basic science research across multiple departments. Treatment is offered for adult and pediatric patients with transverse myelitis, neuromyelitis optica (NMO), acute disseminated encephalomyelitis, optic neuritis, and other autoimmune conditions of the nervous system.
Because these diseases are so rare, patients can have a hard time finding a medical "home" – a place where the clinicians specialize in treating and better understanding these complex, sometimes debilitating conditions and have assembled the needed resources and expertise.
The UT Southwestern Transverse Myelitis/Neuromyelitis Optica Program for adult patients is partnered with the Multiple Sclerosis Clinical Center in a dedicated 6,000-square-foot clinical facility. Staff members include neurologists, surgeons, ophthalmologists, physical therapists, psychiatrists, nurses, social workers, and even school liaisons for the pediatric program. Innovative symptom management can cover fatigue, spasticity, bowel and bladder dysfunction, sexual difficulties, mood disorders, pain, osteoporosis, vision changes, and assistive device utilization.
TM and NMO have some biologic processes that overlap with each other and with other autoimmune conditions, providing fertile ground for research, said Dr. Greenberg, who also directs UT Southwestern's Neuroscience Clinical Research Center.
In 2012, the research center launched a comprehensive longitudinal study of TM and NMO, aimed at determining the underlying biologic events that lead to relapses and dictate the course of patient recovery. The following year, UT Southwestern and the TM program at Children's Medical Center became a lead site for the first federally funded study of pediatric transverse myelitis. As part of this work, the team published the first paper on cognitive dysfunction in TM.
"The amount of resources that get dedicated to rare diseases is relatively small, so we work hard to try to use what we have effectively and to expand those resources," Dr. Greenberg noted. "This is a disease where, as we make discoveries or advancements, our findings will have implications for many more patients with other diseases, including MS."
To that end, community leaders and philanthropists including Don Winspear, Ellen Winspear, Curtis Meadows, Michael Meadows, Norm Hitzges, former Dallas Cowboys center Tom Rafferty, and others hosted "An Evening of Friends & Music" at the Kessler Theater in Oak Cliff's Bishop Arts District in 2014 to benefit the program's Conquer Project (Collaboration On Neuroimmunology: Question, Understand, Educate, Restore), a collaborative effort to conduct research and coordinate clinical efforts.
"We are fortunate to have a team of experts who are passionate about helping patients with these conditions, and taking an active presence on the national and international stage in understanding and defining treatment options," Dr. Greenberg said. "Our goal, quite simply, is to conquer TM so none of our loved ones will have to face this disease again."