UTSW holds large career fair on February 28
Note: This article was updated on March 3, 2015.
Almost 1,200 people attended a career fair at UT Southwestern Medical Center on Saturday, Feb. 28, despite a winter storm that caused icing on roads throughout the Dallas-Fort Worth area. There were many outstanding candidates to help fill openings created by the opening of the William P. Clements Jr. University Hospital and the institution's unprecedented growth as the premier academic medical center in North Texas.
The goal was to attract stellar employees for a variety of clinical and nonclinical positions, ranging from nurses, advanced care practitioners, and allied health professionals to employees in finance, information technology, facilities, and environmental services. Current employees, as always, are encouraged to let their friends who may be interested and eligible for open positions know about this exciting event.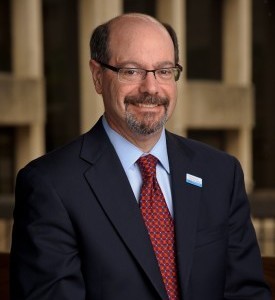 "A career at UT Southwestern enables individuals to be part of a nationally recognized and dynamic academic medical center focused on providing excellent medical care, conducting groundbreaking research, and teaching the next generation of physicians and allied health professionals," says William Behrendt, Ph.D., Vice President for Human Resources.
"We offer the full range of benefits that begin on the first day of employment, such as inclusion in the Teacher Retirement System, comprehensive health benefits, and an array of career development courses and opportunities for staff to move ahead in their careers," Behrendt adds.
Career fair participants met with recruiters to discuss opportunities, and those who qualified for specific positions were able to speak with hiring managers on-site.
"We're interested in collaborative, enthusiastic, patient-focused care providers to join our amazing team," says Susan Hernandez, R.N., M.B.A., Chief Nursing Officer at UT Southwestern University Hospitals. "As an academic medical center, we have a unique, team-based learning environment with research and leadership opportunities for our nurses.
The career fair was held at two locations. For all hospital and nursing positions (inpatient and outpatient), participants went to Clements University Hospital, Eulich Pavilion, 6201 Harry Hines Blvd. For nonclinical university-wide positions, the event was held at the Paul M. Bass Center, 1st floor Atrium/Food Court, at 6363 Forest Park Road. Convenient, free parking was available at both locations.
Those who could not attend the career fair can go to the UT Southwestern career site for information about open positions and to apply.