Neurology resident, Dr. Shin Beh, publishes clinical reasoning case in Neurology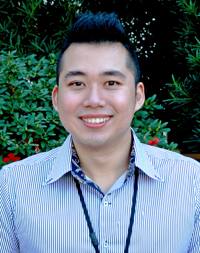 By Julie Kirchem, Department of Neurology and Neurotherapeutics
DALLAS - Feb. 27, 2012 - Neurology resident, Dr. Shin "Josh" Beh, recently published a clinical reasoning case in the online journal Neurology. The case involves a man who was pulled over for suspected drunk driving but then went into a coma. Dr. Beh says the case, "Clinical Reasoning: A 41-year-old comatose man with absent brainstem reflexes," offers two important lessons for those in training.
"I think the most important teaching point of this case would be before we declare brain death in any patient, we should know the cause of brain death," he said. "Also, as neurologists, I think we should be familiar with baclofen toxicity and baclofen withdrawal since so many of our patients are on it."
Dr. Beh was also interviewed about the case for a podcast discussion.
Dr. Beh is a fourth-year neurology resident and will graduate in July. He will then do a fellowship in Multiple Sclerosis/Neuro-Ophthalmology at Penn State, Johns Hopkins, and UT Southwestern.