UTSW rheumatologists: Patients' role critical for teens transitioning to adult lupus care
DALLAS – Oct. 4, 2022 – Patients who develop lupus as children will eventually shift to adult rheumatology care. In a unique collaboration between rheumatologists at UT Southwestern and Children's Health, investigators conducted a qualitative study, which showed that patients' health literacy and taking an active role in their own care are important to successful transitions. The findings were published in ACR Open Rheumatology.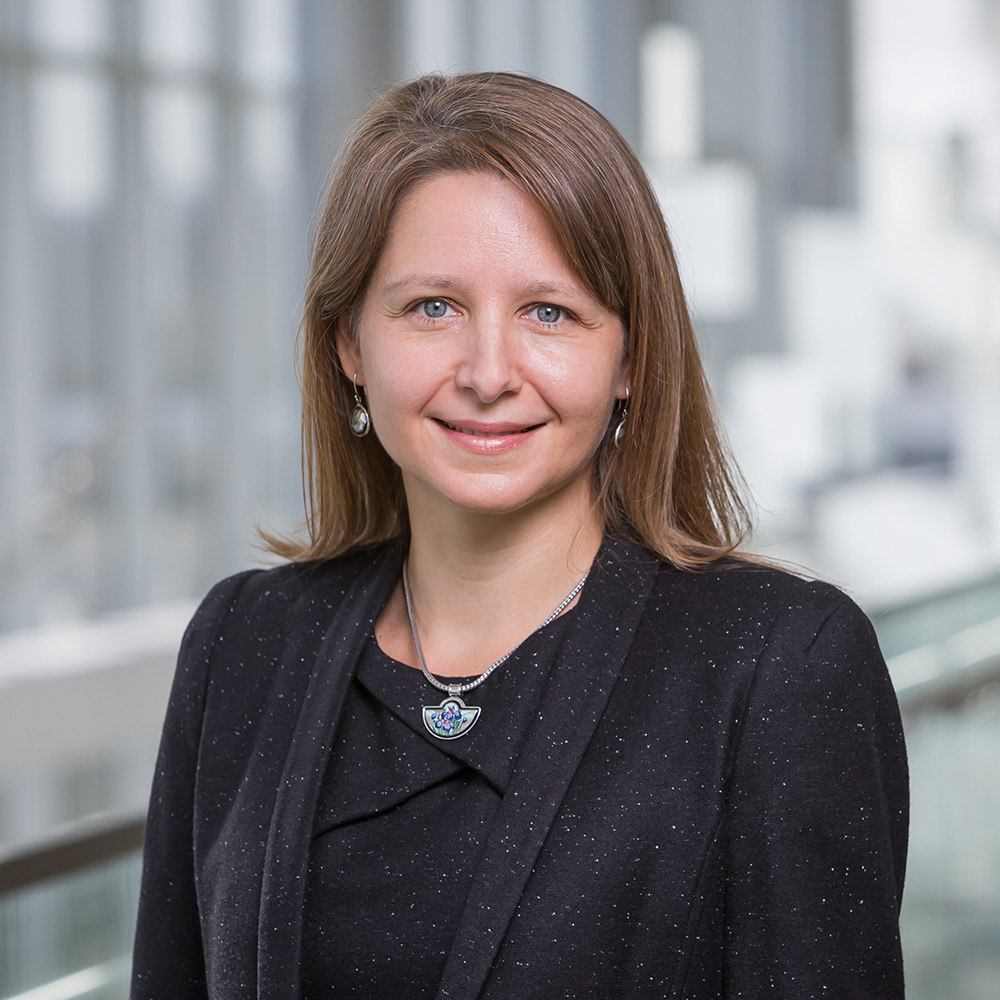 "There are substantial gaps in care between final pediatric and initial adult rheumatologic visits, particularly among patients with cSLE," said Una Makris, M.D., Associate Professor of Internal Medicine in the Division of Rheumatic Diseases at UTSW, who joined colleagues in the Division of Pediatric Rheumatology and the Department of Pediatric Rheumatology at Children's Health for the study. "There are high rates of hospitalizations, emergency room visits, progression into end-stage renal disease, and death," she said.
SLE is a chronic, multisystem autoimmune disease. Approximately 10%-20% of SLE diagnoses are childhood-onset, and these patients often have a worse prognosis than those who are adult-onset. As patients with cSLE age out of pediatrics, they must switch from pediatric to adult rheumatologists for their care. Yet among privately insured individuals, a quarter did not have a scheduled follow-up with an adult rheumatologist within 12 months of their final pediatric visit.
Studies have shown that health literacy is critical for patients with chronic diseases. Health literacy includes having the capacity to understand health-related materials, social skills to exchange information, the ability to navigate health care systems, and critical thinking skills to analyze information and exert greater control over life events and situations.
Dr. Makris and her team, including Nicole Bitencourt, M.D., a rheumatologist trained in medicine and pediatrics and senior author of this manuscript, and UTSW medical student Ashley Ciosek (first author), conducted interviews with patients and health care providers to determine perceptions about health literacy and patient activation for successful transition to adult care for cSLE patients.
The research focused on the experiences of young adult patients who had recently transferred to adult care. Patients with cSLE reported challenges in understanding disease etiology, clinical course, and treatment rationale of SLE. Gaps also were noted in patient knowledge of accessing and using health insurance.
"Both patients and their caregivers are concerned about their perceived limited level of health literacy regarding lupus, which could translate into the suboptimal care outcomes that we often see in young adults with lupus," said Ms. Ciosek.
Health literacy interventions are available and should be studied in this population, added Dr. Makris, including multimodal, jargon-free educational materials such as videos, pamphlets, drawings, and online portals, and increased access to psychologists and social workers. Health care teams also endorsed the proposed health literacy interventions while stressing the importance of early preparation for the transition.
The researchers hope that by documenting specific health literacy challenges faced by cSLE patients, future interventions can be directed at addressing those knowledge gaps, and clinical outcomes for cSLE patients can be improved.
Other UTSW researchers who contributed to this study include Bonnie L. Bermas, E. Blair Solow, and Tracey Wright.
Dr. Bermas holds the Dr. Morris Ziff Distinguished Professorship in Rheumatology.
About UT Southwestern Medical Center
UT Southwestern, one of the nation's premier academic medical centers, integrates pioneering biomedical research with exceptional clinical care and education. The institution's faculty has received six Nobel Prizes, and includes 26 members of the National Academy of Sciences, 17 members of the National Academy of Medicine, and 14 Howard Hughes Medical Institute Investigators. The full-time faculty of more than 2,900 is responsible for groundbreaking medical advances and is committed to translating science-driven research quickly to new clinical treatments. UT Southwestern physicians provide care in more than 80 specialties to more than 100,000 hospitalized patients, more than 360,000 emergency room cases, and oversee nearly 4 million outpatient visits a year.