UTSW orthopedic surgeon honored for his work on diabetic limb salvage
DALLAS – May 16, 2022 – Hip and knee replacements, sports injuries, trauma. That's typically what comes to mind when one thinks of orthopedic surgery, not diabetes. Yet in the U.S., 73,000 lower limb amputations are performed every year on people with diabetes, and many of those patients will die within two years due to decreased activity and other factors.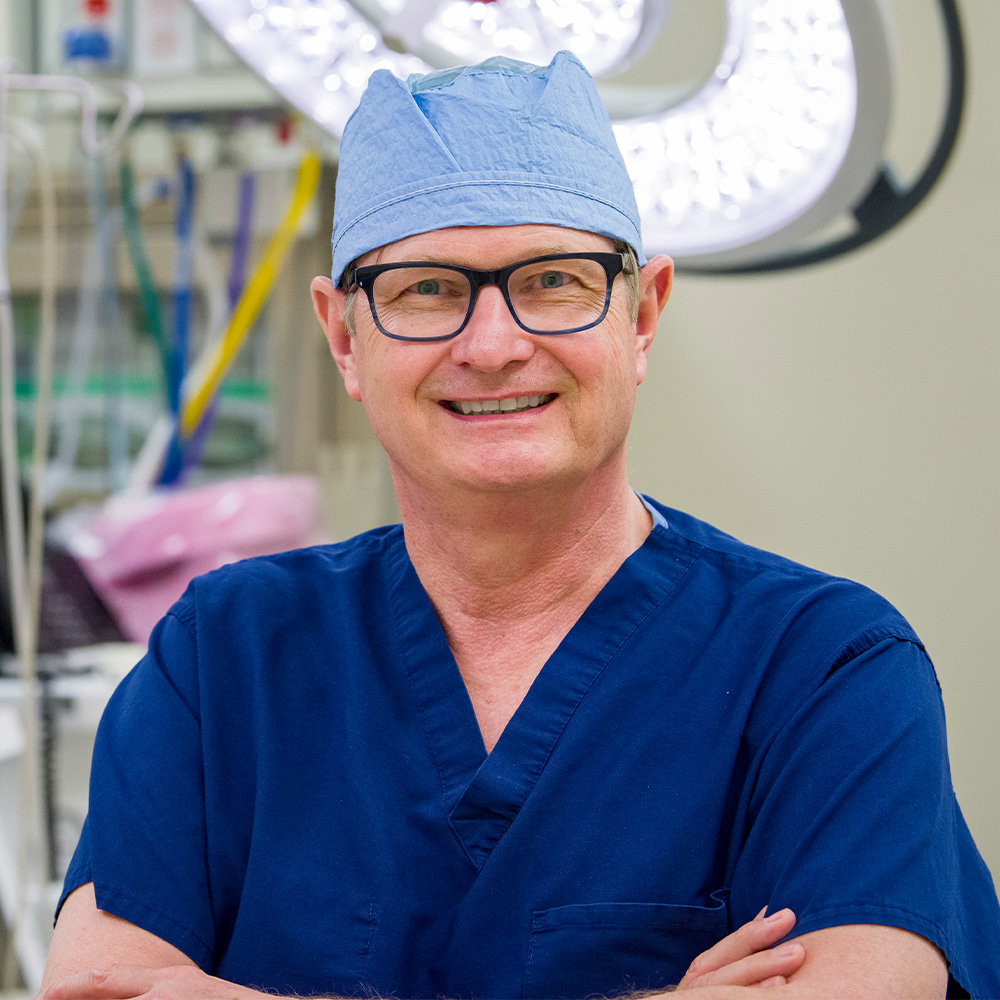 But at UT Southwestern, a multidisciplinary team of physicians is proving that many amputations are preventable through coordinated intervention and innovative treatments. Over the past decade, the percentage of patients who arrive with a diabetic foot infection and have an amputation has been cut in half, thanks to the coordinated care provided through the diabetic limb salvage program and Wound Care Clinic. The services are provided at both UT Southwestern's William P. Clements Jr. University Hospital and Parkland Memorial Hospital, a county hospital staffed by UTSW physicians.
"If we can get to patients before they get a foot ulcer, our success rate is in the high 90s," said Dane Wukich, M.D., Professor and Chair of Orthopaedic Surgery and holder of the Dr. Charles F. Gregory Distinguished Chair in Orthopaedic Surgery. "If they do get a wound before we see them, we're still around 80% successful at preventing amputation."
In recognition of his work advancing diabetic limb salvage, Dr. Wukich recently received the MedStar Georgetown Distinguished Achievement Award in Diabetic Limb Salvage from MedStar Georgetown University Hospital at its annual Diabetic Limb Salvage conference in Washington, D.C.
Dr. Wukich is known globally for his ability to reconstruct dislocated foot and ankle bones that result from a serious diabetic complication called Charcot arthropathy, thus avoiding amputation. Because few orthopedic surgeons are comfortable treating diabetic foot wounds, as many as one-third of Dr. Wukich's patients have diabetes, even though they represent only about 13% of the U.S. population.
"These are really difficult surgeries with high complication rates," he said. "Healing wounds, even from surgery, is a challenge for these patients, and they can't feel any chafing or blisters caused by the rigid dressings we use. We see them several times post-op and then annually for the rest of their lives."
Blockage or narrowing of the arteries that perfuse the extremities, known as peripheral arterial disease, is a common manifestation of Type 1 and Type 2 diabetes. This limited blood flow disrupts immune system access to the lower legs and toes, predisposing ordinary cuts and blisters to dangerous infections. The limited blood flow can also cause neuropathy, which prevents the patient from feeling and treating their wounds. Patients have even been known to walk on a fractured foot until the fragmented bone wears through the skin. These factors also make it more likely for Charcot arthropathy to develop.
Dr. Wukich is part of a larger team of physicians who focus on diabetic limb salvage, including Katherine Raspovic, D.P.M., Associate Professor of Orthopaedic Surgery; Matthew J. Johnson, D.P.M., Assistant Professor of Orthopaedic Surgery; Paul Kim, D.P.M., Professor of Plastic Surgery and Orthopaedic Surgery; and Lawrence Lavery, D.P.M., Professor of Plastic Surgery. They are joined by dedicated colleagues from specialties including Infectious Diseases, Vascular Surgery, and Physical Medicine and Rehabilitation.
Many of them work together in the Wound Care Clinic, which opened in 2014. At that time, about 75% of patients who came in with a diabetic foot infection received a leg amputation. Now, thanks to the Wound Care Clinic and the diabetic limb salvage program that grew out of it, that number is closer to 35%.
Dr. Wukich said early intervention is needed to help more patients save their limbs. "Primary care physicians have to start routinely examining the feet of every patient with diabetes," he said. "The sooner we can intervene, the more limbs we can save, and that translates into lives."
About UT Southwestern Medical Center
UT Southwestern, one of the nation's premier academic medical centers, integrates pioneering biomedical research with exceptional clinical care and education. The institution's faculty has received six Nobel Prizes, and includes 26 members of the National Academy of Sciences, 17 members of the National Academy of Medicine, and 14 Howard Hughes Medical Institute Investigators. The full-time faculty of more than 2,900 is responsible for groundbreaking medical advances and is committed to translating science-driven research quickly to new clinical treatments. UT Southwestern physicians provide care in more than 80 specialties to more than 100,000 hospitalized patients, more than 360,000 emergency room cases, and oversee nearly 4 million outpatient visits a year.