EHR vendor-sponsored education creates inappropriate bias, researchers say
DALLAS – Feb. 12, 2020 – Electronic Health Record vendors in the $31.5 billion industry should not be permitted to provide continuing medical education activities and presentations to physicians to avoid bias, researchers argue in a perspective article for the Association of American Medical Colleges' journal, Academic Medicine.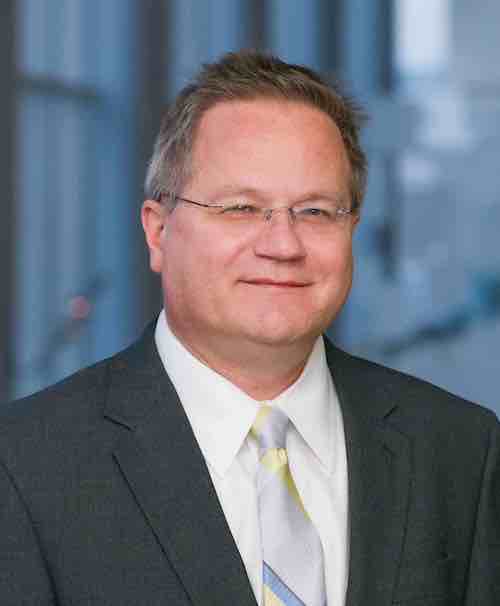 "Patients deserve that physicians make the best possible decisions for them, and that includes making the right decisions on software purchases, updates, and maintenance," says Christoph U. Lehmann, M.D., Professor of Pediatrics, of Population and Data Sciences, and in the Lyda Hill Department of Bioinformatics at UT Southwestern Medical Center. "It is important that education of physicians is agnostic of EHR vendors."
A gap by the CME governing body – the Accreditation Council for Continuing Medical Education (ACCME) – excludes EHR providers from rules that prohibit CME sponsorship opportunities to organizations that produce, market, re-sell, or distribute patient-centric health care goods or services. In addition, the 21st Century Cures Act of 2016 further excluded EHR systems from the Food and Drug Administration's oversight despite being a multibillion dollar industry, say Lehmann and colleagues involved in the paper.
But known publication bias for positive studies of EHRs and the "hold harmless" and nondisclosure clauses in vendor contracts, which prevent physicians from disclosing flaws in these systems, combined with marketing focused on improving vendors' profits, can result in poor purchasing and upgrade decisions by physicians, which may adversely affect patients, the authors say.
"When EHR vendors provide CME, bias and the need for the physician to reciprocate the favor make it more likely that physicians make decisions on EHR purchasing, updating, and maintenance that are not in the best interest of patients or society," Lehmann says. "When pharmaceutical companies previously provided free continuing CME to physicians, physicians changed prescribing behavior, and the effect for patients and the health care system proved detrimental. Because that was recognized, pharmaceutical companies no longer may sponsor CME activities and presentations."
According to the U.S. Department of Health and Human Services Office of the National Coordinator (ONC) for Health Information Technology, EHR technologies are used by 86% of office-based physicians, and 80% of clinics have adopted an ONC-certified EHR system.
"While Congress recognized that educational grants by pharmaceutical companies are problematic as they alter prescribing practices by physicians in a fashion that is unfavorable to patients, until today the fact that this may also be a problem with EHR vendors had not been recognized," Lehmann says. "The 2009 American Recovery and Reinvestment Act significantly accelerated the implementation of EHRs and with it the influence that EHR vendors have on provider behavior."
The authors recommend that the ACCME designate EHR vendors as commercial interests to eliminate informational bias and anchoring – where only one company's product and its benefits are presented without mention of solutions or products by competitors.
Authors include Pesha F. Rubinstein, M.P.H., CHCP, director, continuing and professional education, American Medical Informatics Association, Bethesda, Maryland; Blackford Middleton, M.D., M.P.H., MSc, chief informatics and innovation officer, Apervita Inc., Chicago; ORCID: https://orcid.org/0000-0002-1819-1234.; and Kenneth W. Goodman, Ph.D., founder and director, Institute for Bioethics and Health Policy, University of Miami Miller School of Medicine. Funding/support: none reported. Disclaimers: The opinions expressed in this article do not necessarily reflect the opinions of the American Medical Informatics Association, its board of directors, or its members.
About UT Southwestern Medical Center
UT Southwestern, one of the premier academic medical centers in the nation, integrates pioneering biomedical research with exceptional clinical care and education. The institution's faculty has received six Nobel Prizes, and includes 22 members of the National Academy of Sciences, 17 members of the National Academy of Medicine, and 14 Howard Hughes Medical Institute Investigators. The full-time faculty of more than 2,500 is responsible for groundbreaking medical advances and is committed to translating science-driven research quickly to new clinical treatments. UT Southwestern physicians provide care in about 80 specialties to more than 105,000 hospitalized patients, nearly 370,000 emergency room cases, and oversee approximately 3 million outpatient visits a year.