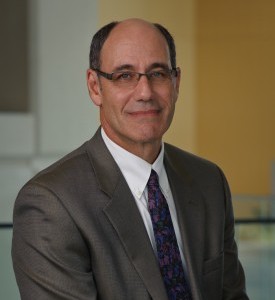 I welcome your virtual visit to our department within the UT Southwestern School of Medicine and Medical Center. We are one of the largest, fully integrated (AP and CP) departments of pathology in the country, providing complete adult and pediatric clinical services, medical student, resident, and fellowship training, and clinical, translational, and basic research. We are broadly organized as three divisions (Anatomic Pathology, Clinical Pathology, and Experimental Pathology) with 130 full and part-time faculty, and extraordinary interdisciplinary connectivity and collegiality.
Philosophically, we believe in and strive to meet the tripartite mission of academic pathology. We are an integral part of a world-class research institution as well as a large, diverse, and rapidly growing clinical enterprise that includes training at multiple sites including Children's Medical Center, Parkland Memorial Hospital, the Dallas Veterans Affairs Medical Center, and UT Southwestern University Hospitals. Clinical training can be AP/CP, AP or CP alone, with or without independent research. Approximately 50% of our graduates join academic departments as faculty. Currently, more than 80 predoctoral students, residents, fellows, and postdoctoral scientists are being trained by our faculty. We offer broad-ranging clinical subspecialty expertise for resident and fellowship training and exposure to diagnostic test development, implementation and interpretation. We believe that the training experience must come with significant graduated responsibility to prepare graduates for independent practice. Our research programs are highly successful, well-funded, and focused on the cell and molecular mechanisms of human disease.
We are at the forefront of the development and implementation of genomics, proteomics, metabolomics and informatics as research and clinical tools and encourage our trainees to become familiar with and actively involved in the latest technology. Given present and anticipated changes in medicine, I believe our discipline has a great future and will provide extraordinary opportunities for creative and motivated MDs and PhDs. I invite you explore our website, and to contact me or any of our faculty and staff for additional information regarding opportunities here at UT Southwestern.
James S. Malter, M.D.
Professor and Chair, Department of Pathology
Holder of The Senator Betty and Dr. Andy Andujar Distinguished Chairmanship of Pathology