Hematopathology/Flow Cytometry
Learn more about about this subspecialty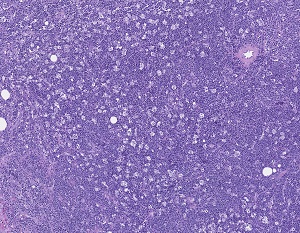 The Hematopathology division provides morphologic and flow cytometric evaluation of bone marrow, lymphoma/tissues, peripheral blood, and body fluids for the diagnosis of hematopoietic diseases. The clinical flow cytometry laboratory utilizes multiparameter 10-color instruments and detailed cluster analysis for leukemia and lymphoma immunophenotyping, minimal residual disease, paroxysmal nocturnal hemoglobinuria, and immunodeficiency testing.
Our busy service handles approximately 2,000 bone marrows, 800 tissue and lymph node cases, 5,500 flow cytometric immunophenotyping cases, 600 referral/consult cases, and 6,000 peripheral blood and body fluid specimens yearly. In addition to receiving specimens from patients at William P. Clements Jr. University Hospital and UT Southwestern Clinics, Parkland Hospital, and Children's Medical Center, we offer consultation services for outside institutions. Our team of hematopathologists works closely with colleagues in cytogenetics and molecular laboratories to provide comprehensive and integrated diagnoses.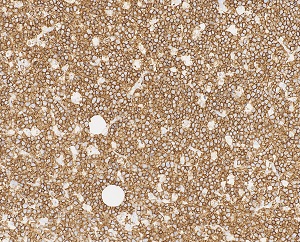 The hematopathology service accepts slides, fresh, and processed tissue for consultation, with a same day preliminary diagnosis via telephone if slides including immunohistochemical slides are available. For additional information regarding hematopathology consultation, please contact us directly at 214-648-0990 or see our anatomic pathology consultation page.
We are proud to offer excellent hematopathology subspecialty training to our hematopathology fellows, as well as pathology residents, and medical students. Please visit our hematopathology fellowship page for more information about our hematopathology fellowship program.
Our team consists of diverse group of highly qualified and specialized academic hematopathologists with varied research interests.
Faculty
Contact Us
Hematopathology Division
UT Southwestern Medical Center
BioCenter EB3.234
2330 Inwood Road
Dallas, Texas 75235
Phone:

214-648-0990

Fax:

214-648-0952