Hematopathology/Flow Cytometry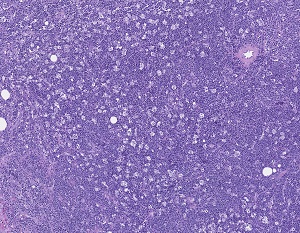 The Hematopathology division provides morphologic and flow cytometric evaluation of bone marrow, lymphoma/tissues, peripheral blood, and body fluids for the diagnosis of hematopoietic diseases. The clinical flow cytometry laboratory utilizes multiparameter 10-color instruments and detailed cluster analysis for leukemia and lymphoma immunophenotyping, minimal residual disease, paroxysmal nocturnal hemoglobinuria, and immunodeficiency testing.
Our busy service handles approximately 2,000 bone marrows, 800 tissue and lymph node cases, 5,500 flow cytometric immunophenotyping cases, 600 referral/consult cases, and 6,000 peripheral blood and body fluid specimens yearly. In addition to receiving specimens from patients at William P. Clements Jr. University Hospital and UT Southwestern Clinics, Parkland Hospital, and Children's Medical Center, we offer consultation services for outside institutions. Our team of hematopathologists works closely with colleagues in cytogenetics and molecular laboratories to provide comprehensive and integrated diagnoses.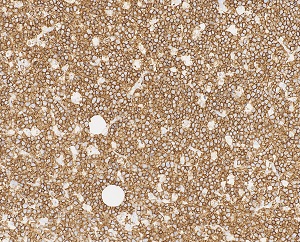 The hematopathology service accepts slides, fresh, and processed tissue for consultation, with a same day preliminary diagnosis via telephone if slides including immunohistochemical slides are available. For additional information regarding hematopathology consultation, please contact us directly at 214-648-0990 or see our anatomic pathology consultation page.
We are proud to offer excellent hematopathology subspecialty training to our hematopathology fellows, as well as pathology residents, and medical students. Please visit our hematopathology fellowship page for more information about our hematopathology fellowship program.
Our team consists of diverse group of highly qualified and specialized academic hematopathologists with varied research interests.
Faculty
Professor
Director of Hematopathology
Co-Director of Flow Cytometry Laboratory
Dr. Chen received her medical degree in Shanghai Medical College of Fudan University in China, Ph.D. in Biophysics at Ecole Polytchnique in France, and pathology residency and hematopathology fellowship at UT Southwestern Medical Center in Dallas, TX. Her clinical and research interests focus on molecular pathogenesis and diagnostic biomarkers of high-grade B cell lymphomas and myeloid neoplasms; flow cytometric immunophenotyping on hematological malignancies and residual disease detection; tumor microenvironment/immune modulation in hematolymphoid malignancy.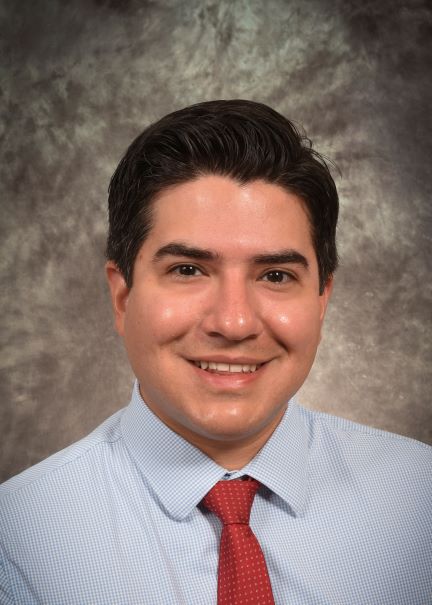 Assistant Professor
UTSW- BioCenter
Dr. Miguel Dario Cantu is a native of the Rio Grande Valley in South Texas. He graduated summa cum laude from the University of Texas Pan-American with a Bachelor of Science in Biology. He completed his medical training at the University of Texas Health Science Center at Houston's McGovern Medical School and his Anatomic and Clinical Pathology residency training at New York Presbyterian – Weill Cornell Medical Center in New York City where he served as Chief Resident of Anatomic Pathology. He pursued additional fellowship training in Hematopathology at New York Presbyterian—Weill Cornell followed by a Molecular Genetic Pathology fellowship at the University of Texas Southwestern.
Dr. Cantu's clinical research interests include the study of immunodeficiency-associated lymphoproliferative disorders and molecular pathogenesis of myeloid neoplasms. During his training, Dr. Cantu was a 2021 ASCP 40 Under 40 honoree and received the 2022 Pathologist-in-Training Award from the Society for Hematopathology and the 2022 Dr. Janet Caldwell Fellow Research Award for his work studying therapy-related myeloid neoplasms at UTSW.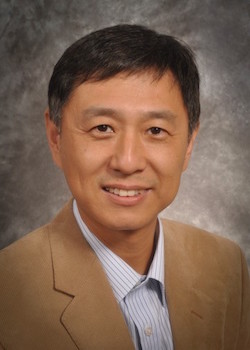 Professor
Director of Hematology Laboratories at UT Moncrieff and Richardson
Dr. Mingyi Chen graduated from Peking University Health Science Center in China, and received Ph.D. in Pharmacology from Kyoto University, Japan. He completed his residency training at UCSD and Loma Linda University. He then obtained hematopathology fellowship training at City of Hope Medical Center in California. He is interested in biomarker development of cancer diagnosis, cancer stem cells, and immunotherapy. His research is also focused on the molecular pathogenesis of lymphoma and leukemia, tumor immunology and GVHD, atherosclerosis, thrombosis, vascular biology, sickle cell disease and lipid metabolism.
Professor
Director of Flow Cytometry
Dr. Fuda received his medical degree from Ohio University College of Osteopathic Medicine. He completed his residency training in Anatomic and Clinical Pathology and a 2-year hematopathology fellowship at UT Southwestern Medical Center in Dallas, TX. His primary interests lie in clinical flow cytometry and its use in immunophenotyping leukemias and lymphomas, diagnosing paroxysmal nocturnal hemoglobinuria and assessing immunodeficiency syndromes.
Associate Professor
Director of Hematology at Parkland Medical Hospital
Dr. Jaso began his career as a medical laboratory technologist before obtaining his medical degree from the University of Texas Medical Branch in Galveston, Texas. He received his residency training in Anatomic and Clinical Pathology at the University of Texas Health Science Center in Houston. He then completed a 2-year hematopathology fellowship at MD Anderson Cancer Center in Houston, TX.
Dr. Jaso was born and raised in Texas and is proud to have received all of his graduate and post-graduate education within the University of Texas system. He hopes to give back to the University and to the State of Texas, by training and teaching pathology residents and fellows and assisting UTSW with recruitment and teaching of medical students. He recently received the Vernie A. Stembridge Clinical Pathology Residency Teaching Award for his educational efforts.
His research interests in hematopathology include acute myeloid leukemia, flow cytometric immunophenotyping, immunotherapy, minimal residual disease, next generation sequencing, and immunology of T-cell neoplasms, specifically, PD1/PD-L1.
Associate Professor
Director of Clinical Pathology, Children's Health℠
Dr. Luu obtained his medical degree from Oregon Heath & Science University in Portland Oregon. He completed his pathology residency training at Cedars-Sinai Medical Center in Los Angeles, California. He then completed a hematopathology fellowship at City of Hope Medical Center in Duarte, California.
Dr. Luu's research interests and ongoing research projects include hematologic malignancies with an emphasis in the pediatric population, hemoglobinopathies, and coagulation. He also is interested in improving laboratory operations and clinical care utilizing process improvement, LEAN principles, and clinical decision support.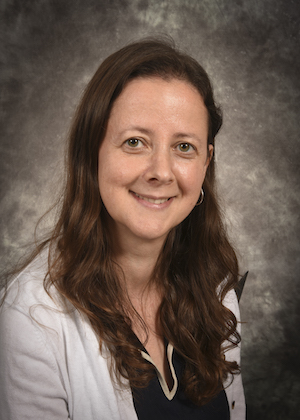 Associate Professor
Director of Fellowship Education
Dr. Olga Weinberg received her medical degree from Vanderbilt University School of Medicine. She completed her residency training in Anatomic Pathology and fellowships in Surgical Pathology and Hematopathology. She has served on numerous committees including USCAP, Society for Hematopathology and ICCS. She has authored more than 60 publications in well regarded journals, presented at national conferences and her research interests include discovery of pathologic and genetic features associated with the biologic behavior of myeloid neoplasms and classification of acute leukemias.
Contact Us
Hematopathology Division
UT Southwestern Medical Center
BioCenter EB3.234
2330 Inwood Road
Dallas, Texas 75235
Phone:

214-648-0990

Fax:

214-648-0952