Application
We will be accepting applications for the University of Texas Southwestern Medical Center Pediatric Otolaryngology Fellowship beginning in July 1. All applications should be submitted online through SFMatch. Please otoeducation@utsouthwestern.edu the GME Program Coordinator with any questions.
Application Deadline: January 1
Interview Dates: March 1 and March 27
Number of Positions: 1
Program Duration: 1 Year
An ACGME-accredited Pediatric Otolaryngology Fellowship Program is available every year through the Department of Otolaryngology – Head and Neck Surgery at UT Southwestern Medical Center. The goal of the fellowship is to prepare future otolaryngologists who are experts in the management of congenital and acquired conditions of the head and neck in infants, children and adolescents. The one-year program is designed to strengthen competencies in assessment of conditions, surgical technique, and organization and management of the pediatric subspecialty service.
The pediatric ENT fellow works closely with 10 fellowship trained pediatric otolaryngologists, 3 fellowship trained neurotologists, and 1 facial plastic surgeon. The Division of Pediatric Otolaryngology at UT Southwestern and Children's Health℠, is the largest in North Texas and one of the largest in the U.S. The Division performs over 18,000 outpatient encounters and performs over 8,000 procedures annually. In addition, the department has robust programs for management of voice and airway disorders, hearing loss, vascular malformations, pediatric thyroid problems, pediatric sinus and skull base disorders, and velopharyngeal insufficiency. Trainees are exposed to a wide spectrum of clinical pathology, and over a third of index cases are performed in medically complex children. The operative experience occurs primarily at Children's Health℠ Dallas, a free-standing children's hospital with 470 beds including 47 NICU beds and 70 PICU beds. It is also the only pediatric Level I trauma center in the DFW metroplex. In addition, there will be opportunities for the fellow to operate with faculty at the Plano satellite campus if desired.
In addition, the goal of the training program is to provide resources for the fellow to pursue a career in academic medicine. The faculty are productive from a research standpoint and have a strong presence at all national meetings. The faculty hold multiple leadership positions in national organizations such as ASPO, AAO-HNS, and SENTAC. Throughout the course of the fellowship there will be multiple opportunities for the fellow to be involved in research including presenting at meetings and publishing manuscripts.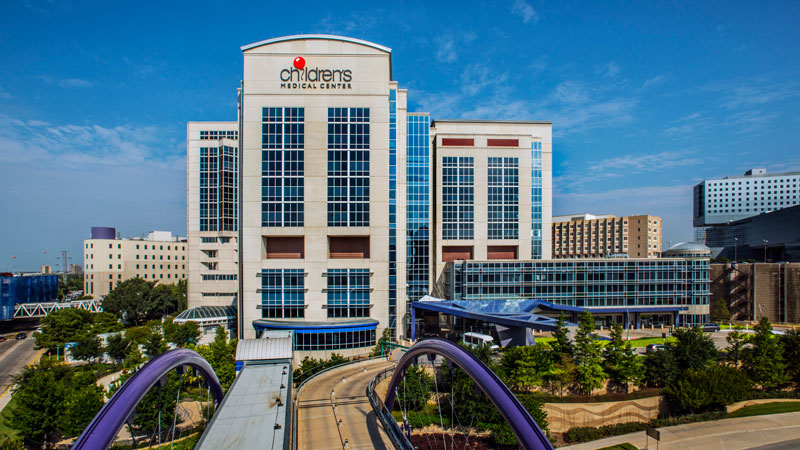 Clinical exposure includes a large volume of tertiary level cases including complex laryngotracheal reconstruction, sinus/skull base pathology, tumors of the head and neck including pediatric thyroid disorders and branchial cleft cysts, disorders of the ear and hearing restoration and facial plastic reconstruction specifically microtia. A structured clinical system exists for maximum benefit of the Fellow. Monthly rotations cover Airway, Otology/Neurotology, General/Sinus/Skull base and Facial Plastics/Head and Neck. Preference is accorded to complex cases with ASA 3 and above and those involving unusual pathology. This is a busy clinical fellowship and during the course of training, the fellow performs between 1600 and 2000 cases.
Fellows gain excellent experience in complicated consultations originating from the PICU, CVICU and NICU. Additional exposure in head and neck vascular malformations clinic, pediatric sleep lab and management of cleft lip & palate pathology is provided and encouraged. The breadth of training encompasses a well-balanced experience with a separate Fellow Clinic, precepted by one of the faculty members.
The didactic program consists of multiple interdisciplinary conferences including a weekly fellow lecture series with guest lecturers, monthly pediatric Head and Neck radiology conference, and quarterly multidisciplinary sleep conference and quality improvement conference. The fellow meets quarterly with the pediatric ENT faculty for a journal club discussing articles related to recent cases as well as discussion of quality improvement and research projects.
There is ample opportunities for teaching. The fellow often works with an otolaryngology resident, and teaches during our quarterly resident airway foreign body and open airway lab. The fellow also gives 3-5 lectures a year to the pediatric ENT residents and Advanced Practitioners on a Pediatric ENT topic of their choice.
Requirements
Completion of ACGME-accredited Residency Program
USMLE Steps 1, 2 and 3
3 letters of recommendation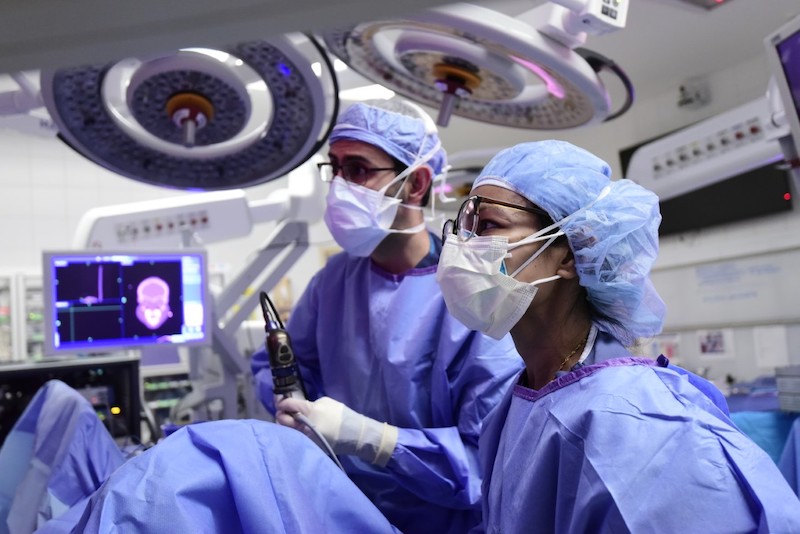 Program Research and Highlights
Many ongoing IRB-approved clinical research projects spanning hearing loss, obstructive sleep apnea, pediatric tracheostomy, and pediatric aerodigestive disorders
Collaborative research with University of Texas campuses at Dallas and Arlington
National Institutes of Health (NIH)-sponsored research in pediatric obstructive sleep apnea
The largest airway program in the region
Clinical volumes of the fellowship place it in the top 10th percentile of programs in the U.S.
The Division manages one of the largest sleep laboratories in the country with over 2,000 sleep studies performed every year.
Quarterly simulation lab focused on airway foreign bodies and open airway reconstruction
Quarterly simulation lab focused on tracheostomy care and emergencies