Faculty and staff of the Department of Ophthalmology are dedicated to preserving healthy eyesight and preventing blindness. As one of the leading ophthalmology departments in the country, the doctors at UT Southwestern Medical Center offer diagnosis and treatment in all areas of eye care.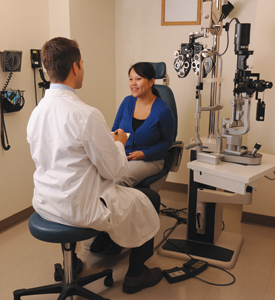 We believe in a team approach to help referring physicians care for patients with eye disease, systemic disease, or eye injury.
We are fully staffed by faculty ophthalmologists, as well as optometrists and opticians, and offer expert, cost-effective services at convenient locations near downtown Dallas, north Dallas, Plano, and Fort Worth.

More more detailed information about the Department of Ophthalmology's clinical services, please visit the Ophthalmology section of the patient website.