Maternal-Fetal Medicine Fellowship
The major goal of our three-year, ACGME-accredited Maternal-Fetal Medicine Fellowship Program is to provide clinical and basic science experience leading to the certification of the candidate by the Division of Maternal Fetal Medicine of the American Board of Obstetrics and Gynecology (ABOG). This will prepare the candidate for a career in academic medicine.
The Maternal-Fetal Medicine Fellowship Program is structured to provide thorough training in the basics of fetal-maternal physiology and in the care and management of a complicated pregnancy through patient contact and care, research experience, conferences, postgraduate courses, and rounds. It is designed to meet the requirements of the ACGME.
Program Structure
There are specific rotations for the fellows including sonography, obstetric wards, and the high-risk pregnancy unit.
Eighteen months of the three-year fellowship will be dedicated to research and three months will go toward other academic endeavors (postgraduate courses and clinical rotations on other services). To fulfill the ABOG requirements, each fellow must complete a research project suitable for publication and a thesis. This thesis must be completed before taking the oral examination in maternal-fetal medicine.
Program Strengths
The faculty members participating in the Maternal-Fetal Medicine Fellowship Program have extensive experience in the conditions and complications associated with high-risk pregnancies. In addition to those from the Division of Maternal-Fetal Medicine, faculty members from the Departments of Pediatrics, Medical Genetics, Critical Care Medicine, Pathology, and Radiology also take part in teaching the maternal-fetal medicine fellows.
Clinical Facilities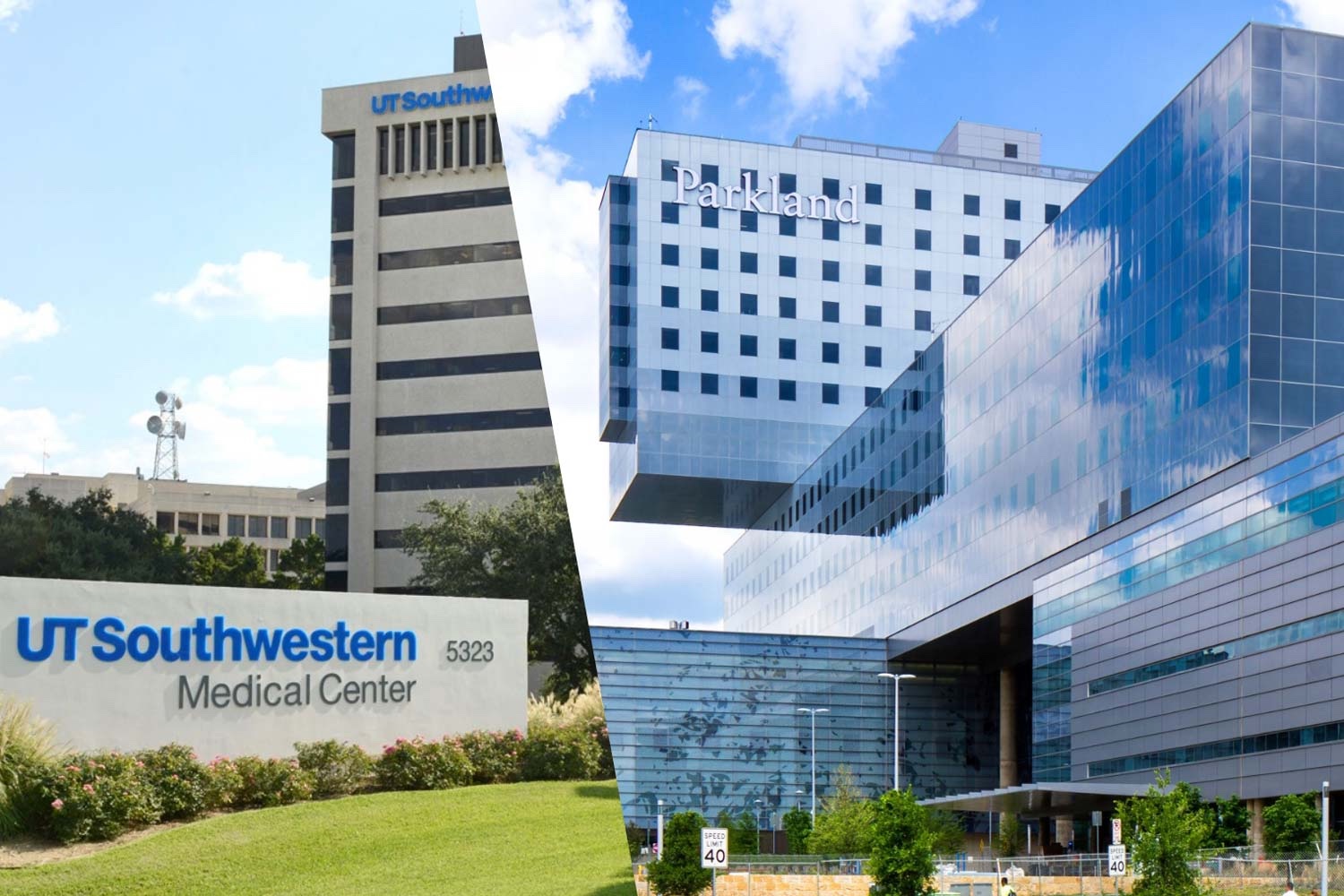 The Maternal-Fetal Medicine Division provides patient services for UT Southwestern University Hospitals and Clinics and Parkland Health & Hospital System. Both systems have new state-of-the-art hospitals.
Our University practice has offices on the UT Southwestern campus, at Children's Health℠ Children's Medical Center Plano (north of Dallas), and in Irving (west of Dallas). Labor and delivery services are located at William P. Clements Jr. University Hospital. We also provide inpatient consultation services at area hospitals in northern Dallas, Collin, and Denton counties and at Baylor Hospital Irving.
Parkland Hospital is our primary teaching facility. Our current patient load consists of approximately 10,000 deliveries annually and offers a remarkable diversity of pathology and complications.
Facilities available to care for the high-risk patient include:
A 36-bed chronic care antepartum unit where patients with such diverse complications as diabetes, twins, hypertension, cardiac disease, renal disease, and threatened premature labor can be hospitalized for prolonged periods of time.
Three 36-bed units for postpartum admissions and short-term antepartum care.
A sonography laboratory where more than 18,000 procedures are performed each year.
OB Complications clinic that meets daily and has more than 45,000 patient visits annually. (See Sample Rotation Schedule for list of high-risk clinics.)
OB Complication research clinics in pre-term birth, multiple gestation, gestational diabetes, genetics, infectious diseases, chronic hypertension, placental abnormalities, and post-term management.
Conferences
Maternal-fetal medicine fellows are encouraged to attend and actively participate in a variety of conferences, boards, grand rounds, courses, and lectures. See a sample of the monthly MFM conferences. Daily lectures and grand rounds are also given by different departments of the Medical School and are published in a monthly calendar of events.