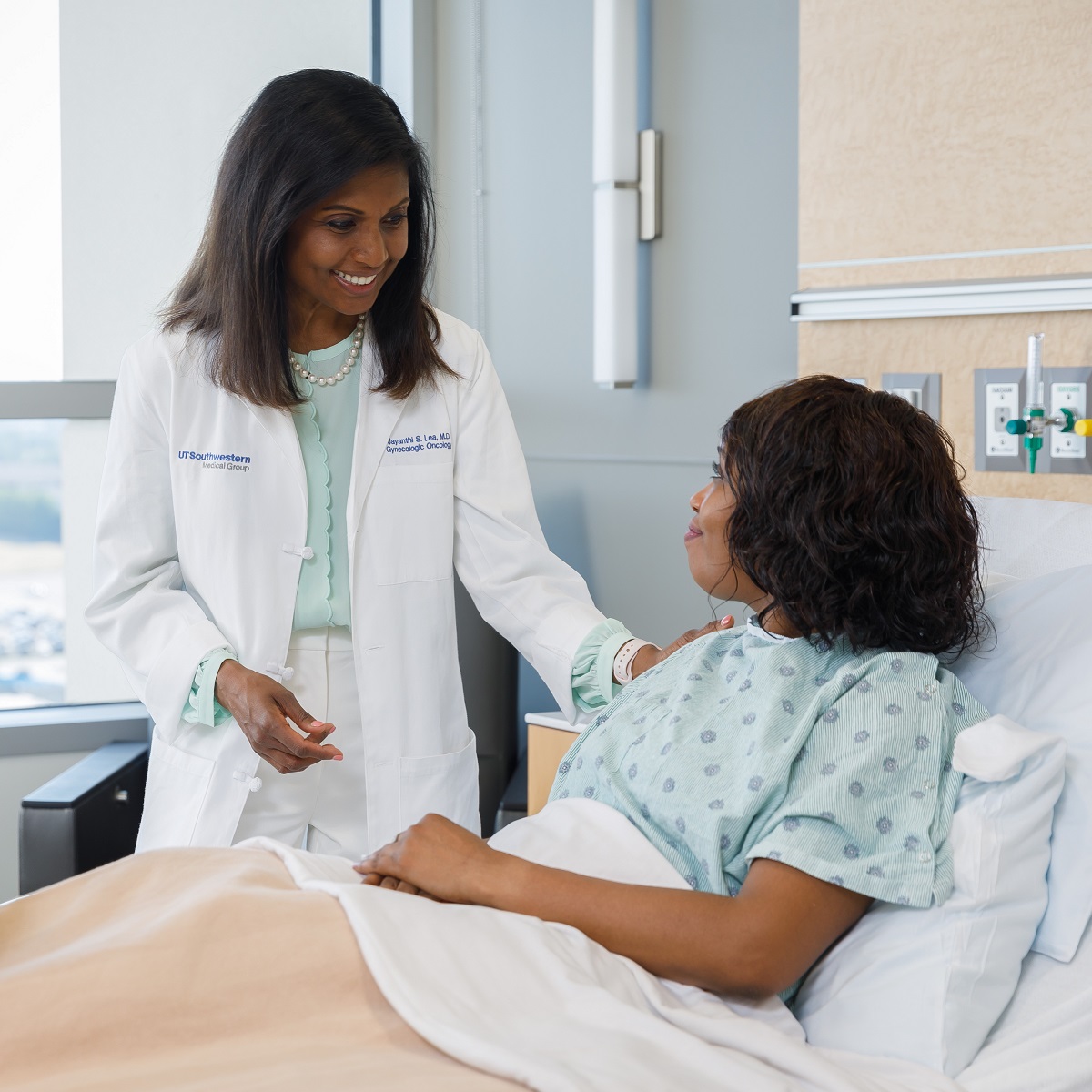 The Division of Gynecologic Oncology excels in the surgical and medical management of newly diagnosed and recurrent gynecologic cancers. Division faculty are experts in complex gynecologic cancer surgeries including minimally invasive surgeries, chemotherapy and targeted therapy for cancers of the female reproductive tract.
This multidisciplinary team meets every week for the Gynecologic Oncology Tumor Board to discuss and create individualized treatment plans for patients with new or recurrent cancer.
Services and Programs
For our patients, care does not stop with the treatment of the cancer itself. Our team of experts is also trained to manage and provide support for patients during cancer surveillance. Our cancer care support services provide education and management of nutrition, psychological and social adjustments, and pain control as well as the impact of cancer on families.
Led by Jayanthi Lea, M.D., our division also cares for patients as part of the Gynecologic Oncology Previvor Program. This program caters to patients who do not have an active cancer diagnosis, but are predisposed to gynecologic cancer based on genetics or family history.
Clinical Facilities
At our clinical sites, our disease-oriented team for gynecologic oncology is comprised of gynecologic oncologists, radiation oncologists, pathologists; advanced practice providers, nurses, medical assistants and clinical support personnel such as social workers, navigators and genetics counselors.
William P. Clements Jr. University Hospital
With more than 40,000 square feet of space dedicated to research and education, Clements University Hospital not only reflects education and research in the approach to patient care, the hospital integrates both into the physical structure of the facility.
Harold C. Simmons Comprehensive Cancer Center
As the only National Cancer Institute-designated comprehensive cancer center in North Texas, and one of only 71 in the country, UT Southwestern's Simmons Comprehensive Cancer Center delivers the best cancer care available today. NCI designation means we offer patients the ability to participate in the broadest possible range of clinical trials, with access to potential therapies not available at other facilities.
University Hospital Simmons Comprehensive Cancer Center at UT Southwestern Medical Center at Richardson/Plano
We're proud to offer expert oncology and hematology care for patients who live in the north Dallas suburbs, providing a convenient location for every phase of their care.
Moncrief Cancer Institute in Fort Worth
UT Southwestern's Moncrief Cancer Institute is a nonprofit, community-based early detection and support center in Fort Worth. Part of UT Southwestern's Harold C. Simmons Comprehensive Cancer Center, the Moncrief Cancer Institute offers an exceptional level of academic medical expertise in cancer services.
Parkland Health and Hospital System Hospital
Parkland Health is one of the largest public hospital systems in the country. The hospital averages more than 1 million outpatient visits annually. Services include a Level I Trauma Center, the first verified burn center in North Texas and a Level III Neonatal Intensive Care Unit. The system also includes a network of community-based health centers, including primary care and women's clinics, five school-based health centers and numerous outreach and education programs. With 938 beds, the facility has a large patient base.