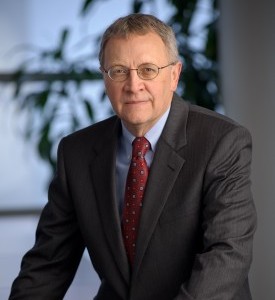 Thank you for your interest in the Department of Dermatology at UT Southwestern Medical Center. Our mission is to strive for excellence in education, research, patient care, and community service.
As you will see, UT Southwestern medical students, residents, and clinical fellows have access to outstanding training facilities. Our department is home to one of the largest Dermatology Residency Programs in the United States. It provides patient care and educational opportunities at our two university hospitals, William P. Clements Jr. University Hospital and Zale Lipshy Pavilion—William P. Clements Jr. University Hospital, as well as Parkland Health & Hospital System, Children's Health℠, and the North Texas Veterans Affairs Medical Center.
Our Departmental clinics offer comprehensive dermatologic care, with state-of-the-art clinics for contact dermatitis, pediatric dermatology, Mohs surgery, connective tissue disorders, cosmetic dermatology, cutaneous lymphomas, immunobullous diseases, and disorders of pigmentation.
We are justifiably proud of our faculty members who play major roles in national organizations promoting research, education, and patient advocacy. Specific examples of such organizations include:
The National Institute of Arthritis and Musculoskeletal and Skin Diseases
The Society for Investigative Dermatology
The American Academy of Dermatology
The Dermatology Foundation
The Skin of Color Society
The Photomedicine Society
The American Contact Dermatitis Society
The Association of Professors of Dermatology
In addition to these achievements, our faculty members received the Excellence in Education Award from the American Academy of Dermatology for their achievements in medical education and curriculum development.
Greg Fitz, M.D., former Dean of UT Southwestern Medical School, has said, "It is within the context of limitless possibilities that UT Southwestern seeks to educate physicians and scientists for the future of medicine, today."
As you explore opportunities at academic centers of excellence, I hope that you will consider joining UT Southwestern to help us build the future of medicine, today.