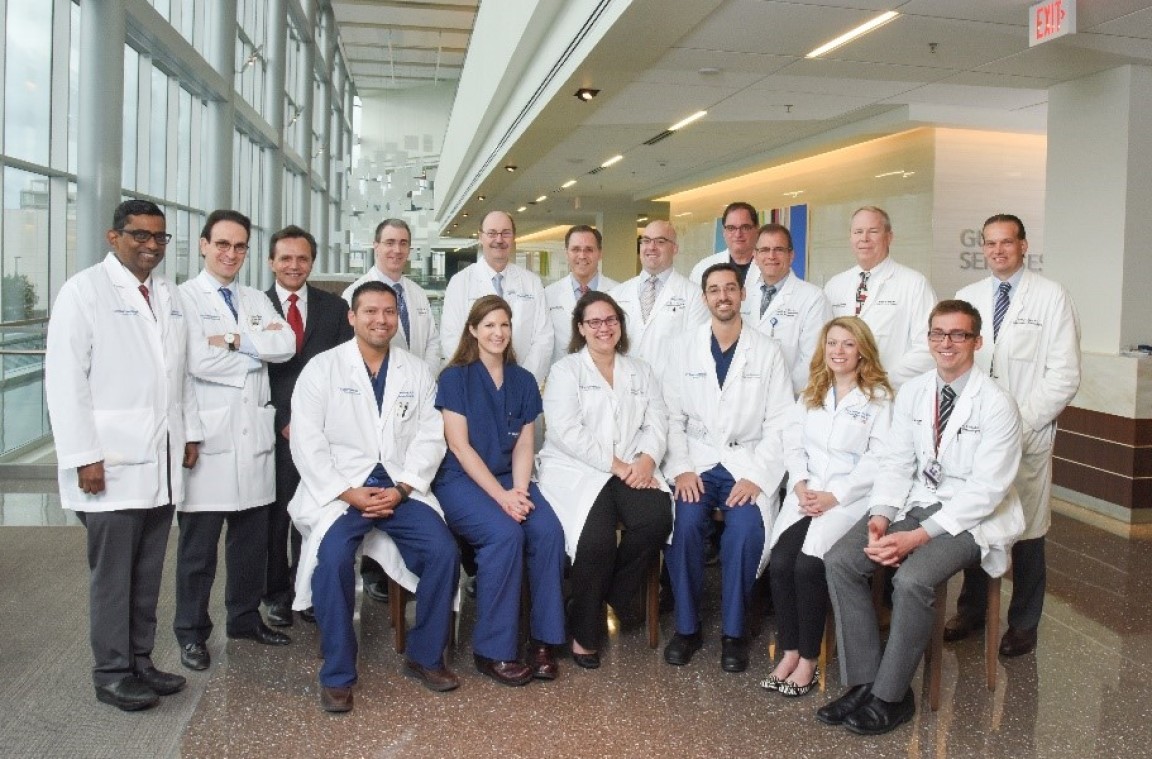 The Thoracic Surgery Fellowship Training Program began at Baylor University Medical Center in the 1960s under the direction of several private thoracic surgeons. It was relocated in the early 1970s to UT Southwestern and was based at Parkland Memorial Hospital, Children's Medical Center, and the VA Medical Center. In 1998, we expanded from a two-year to a three-year program and included both UT Southwestern university hospitals.
Currently, two cardiothoracic surgeons complete the Fellowship Program each academic year. All have gone on to practice in communities throughout Texas and beyond. The Fellowship Training Program consistently receives full accreditation from the Accreditation Council on Graduate Medical Education Fellowship Review Committee for Thoracic Surgery.
Aims of the Program
Produce physicians well-versed in all contemporary aspects of both cardiac and thoracic surgery at the time training is completed.
Attract and train highly qualified fellows from a diverse set of ACGME accredited general surgery f

ellowship

programs.
Prepare trainees for thoracic board certification and independent clinic practice, additional fellowship training, or academic careers per their preferences.
Educate trainees in principles of high value care, health care disparities, and population health management.
Offer an educational environment based on ACGME and ABTS guidelines with the goals of gaining knowledge, confidence, and competence, and becoming well-rounded clinicians, lifelong learners, and future leaders in their field of practice.