Unraveling the mysteries of the brain at the Peter O'Donnell Jr. Brain Institute
Brain disease in its various forms – whether traumatic, degenerative, psychiatric, or developmental – is estimated to affect some 50 million people in the U.S. On its current trajectory, the impact of brain disorders will only grow, causing a devastating social burden to patients and their families and a staggering economic burden that is approaching $1 trillion to our society.
With some of the best scientists and specialists in the nation, UT Southwestern's Peter O'Donnell Jr. Brain Institute is poised to make lifesaving medical and scientific advances to help those affected by brain disorders. Through research, UT Southwestern scientists are making fundamental neuroscience discoveries, and at the same time pioneering clinicians are translating research advances to patient care.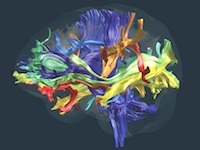 The O'Donnell Brain Institute's primary goal is to improve, extend, and save the lives of people affected by brain disorders and injuries. To accomplish this, researchers are seeking a basic understanding of how the nervous system functions in behavior and cognition, pursuing advances in brain imaging technology, and studying new therapies for treatment of neurological and brain diseases. By leveraging clinical expertise across multiple specialties, UT Southwestern aims to provide the nation's best and most comprehensive acute and restorative medical care.
Much is still unknown about how the brain works, with its vast complex of interconnected circuits encompassing 86 billion neurons. A comprehensive model of the human brain in health and disease remains incomplete, demonstrating the compelling need for research such as that done by faculty associated with the O'Donnell Brain Institute. Despite progress in some areas, a lack of cures for Alzheimer's, Parkinson's, Lou Gehrig's, and other neurological diseases drives scientists to focus on the challenging potential for making lifesaving discoveries.
What we do know is that the brain continually creates new connections and relies on the ability to network those connections to think and plan, to create new thoughts and retrieve old memories, and to heal from injuries.
"With so much still unknown about how the brain heals or becomes susceptible to injury and disease, the potential for lifesaving breakthroughs is significant. Our goal at the O'Donnell Brain Institute is to accelerate medical discoveries to improve the lives of everyone affected by brain diseases," said Dr. Daniel K. Podolsky, President of UT Southwestern, who holds the Philip O'Bryan Montgomery, Jr., M.D. Distinguished Presidential Chair in Academic Administration, and the Doris and Bryan Wildenthal Distinguished Chair in Medical Science.
Fueled by the generosity of Edith and Peter O'Donnell Jr., a growing number of philanthropic partners, and state and federal support, these advances will benefit for generations to come patients who are facing diseases or disorders including Alzheimer's disease, autism, brain tumors, epilepsy, muscular dystrophy, Parkinson's disease, depression, mental illness, headache and migraine pain, sleep disorders, spinal cord injury, stroke, and traumatic brain injury.
The O'Donnell Brain Institute, established in 2015 with a $36 million gift from the O'Donnell Foundation, is working to galvanize efforts of clinicians and scientists across specialties that include brain injury and repair, psychiatric disorders, neurology, neuroradiology, neurosurgery, biochemistry, bioinformatics, molecular genetics, and physical medicine and rehabilitation.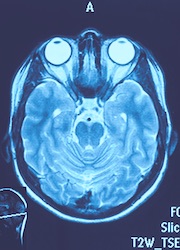 Some of the most exciting, breakthrough work is focused on understanding why certain brain regions are vulnerable to neurodegenerative diseases such as Alzheimer's and Parkinson's. Research in the Center for Alzheimer's and Neurodegenerative Diseases, led by founding Director Dr. Marc Diamond, seeks to discover why tau proteins form certain shapes in the brain, contributing to these diseases.
"We now know that completely different problems in the brain are caused by the way this protein self-assembles into different shapes," said Dr. Diamond, who holds the Distinguished Chair in Basic Brain Injury and Repair and is also Professor of Neurology and Neurotherapeutics, and of Neuroscience.
Scientists in the Center have developed 18 different tau aggregates, or "strains," that have predictable types of pathology. It is hoped that identifying aggregates specific to diseases in blood or spinal fluid might lead to the early detection of diseases before symptoms appear. In turn, this early warning could lead to potential preventive therapies. In addition, Dr. Diamond is co-inventor of the first anti-tau antibody therapy for dementia, which currently has advanced to human trials.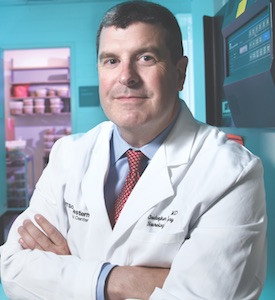 Other areas of high potential for scientific and medical breakthroughs at UT Southwestern involve neuromodulation, neurodegenerative therapies and neuroprotection, neuroimaging, neuroscience research, and regenerative medicine involving gene editing, said Dr. Christopher Madden, Associate Vice President and Clinical Director of the O'Donnell Brain Institute.
Neuromodulation therapies such as deep-brain stimulation, for example, are being used at UT Southwestern to treat patients with Parkinson's disease, epilepsy, pain, and depression. These therapies show promise for targeted recovery in traumatic brain injury, stroke, and other neurodegenerative diseases.
"The brain is a vast complex of interconnected circuits where our intellect, memories, identities, and the seat of consciousness reside," said Dr. Madden, who is also Professor of Neurological Surgery. "We must better understand the underlying pathophysiology of these diseases in order to develop appropriate courses of therapy, medications, and, eventually, cures."
He believes that advances will be built upon the scientific rigor, interdisciplinary collaboration, and open innovation that have been the hallmarks of UT Southwestern's Nobel Prize-winning success in the realms of cholesterol and metabolism, and that continue to permeate UT Southwestern's culture and campus.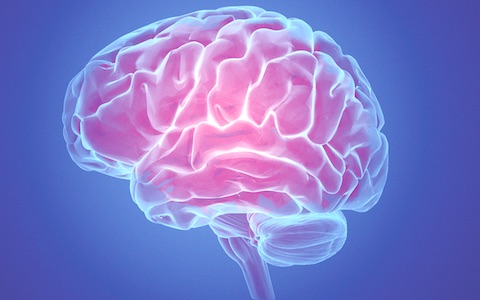 Results from Research of O'Donnell Brain Institute Programs
Establishment of one of the nation's first registries to capture sports-related concussion and mild traumatic brain injury (TBI) data by the state-supported Texas Institute for Brain Injury and Repair, which is under the umbrella of the O'Donnell Brain Institute.
Expanded brain imaging capabilities, including microscopes that are the only ones of their kind in Texas, and two of just a handful worldwide. These microscopes are the centerpiece of a new Whole Brain Microscopy Facility, a major resource for scientists researching TBI and neurodegenerative diseases.
Recertification by The Joint Commission and American Heart Association/American Stroke Association as an Advanced Comprehensive Stroke Center, and one of just three national sites to pioneer U.S. testing of an implant device that stimulates the vagus nerve in stroke patients to help restore lost arm function.
Development and testing of novel agents that in preliminary studies have been shown to mitigate the cascade of brain deterioration that occurs after traumatic injury.
A first-of-its-kind therapeutic antibody for common disorders such as Alzheimer's disease that traps pathological protein aggregates as they move between cells, leading to degeneration.
Neuromodulation therapies such as deep-brain stimulation that are used in the treatment of Parkinson's disease, epilepsy, pain, and depression.
Groundbreaking gene-editing therapies that could one day help scientists understand how to regenerate neurons from the body's own cells to treat conditions such as Lou Gehrig's disease and multiple sclerosis.
Development of a comprehensive set of empirical biomarkers to aid in the diagnosis and treatment of psychosis.
UT Southwestern's participation as one of four academic sites nationwide that are inaugural members of Autism BrainNet, a project to collect, store, and distribute brain tissue to scientists studying autism.