Kidney recipient turned employee views the transplant team through a unique lens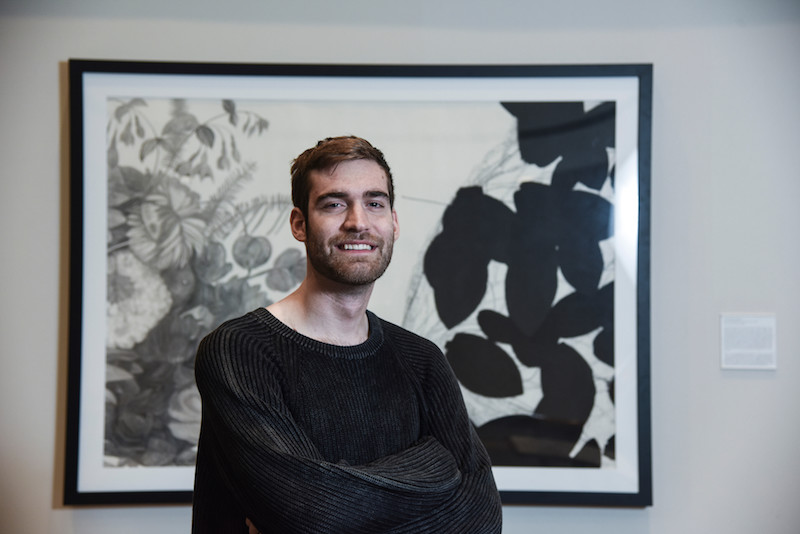 First his blood pressure starting climbing. Then came the blinding headaches, nausea, and vomiting.
He was just 22 years old, and Ryan Havens didn't know it yet, but his kidneys were failing.
In 2014, Mr. Havens was a software engineering student at the University of Texas at Dallas. When he realized something was wrong, he started with his primary care provider, then saw a nephrologist. The doctor told him his kidneys were functioning at only 10 percent. And he would need a transplant.
Mr. Havens started on dialysis and on a life-changing course that would ultimately bring him back to UT Southwestern – but not as a patient.
While he was going through dialysis, he kept his part-time job at Costco but withdrew from school.
"It was just draining," Mr. Havens says. "I'd do dialysis and I'd just lay down and go to sleep because I was so tired. I did dialysis and worked."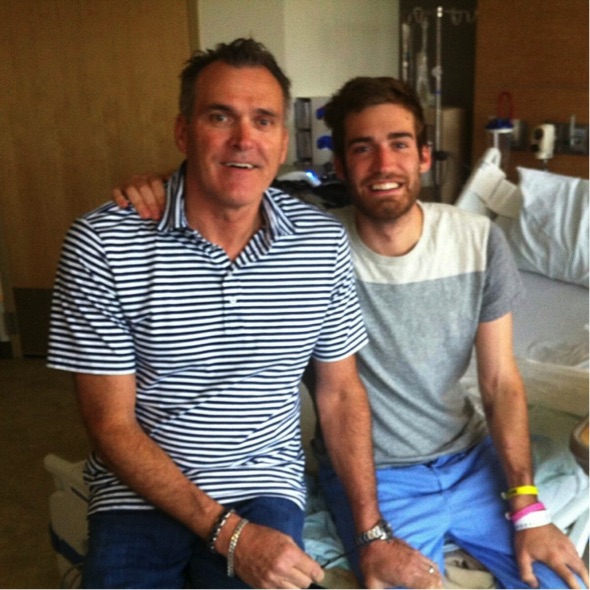 Meanwhile, he was learning about the different transplant options, and he decided to seek a living donor. Several people offered to donate a kidney for him, and Mr. Havens still seems awed by their gestures. But his father, Jeff Havens, was the first to step up and be tested. His dad was an immediate match.
Though it's beneficial if the donor is related, it's not required. Kidney donors must have a compatible blood and tissue type to the recipient. Of the 49 kidney transplants performed at UT Southwestern in 2016, 12 were done using living donors.
In August 2015, the Havens men were set to go.
"I was super nervous that morning. The day of the surgery, Dr. 'Mac' was very calm, and really great," he says, referring to Dr. Malcolm MacConmara, who performed the father-son kidney transplant at William P. Clements Jr. University Hospital.
The surgery was a success. Flash-forward to 2017, and Mr. Havens says he's since learned his fears were outsized.
It turns out the would-be software engineer now works part time in the Heart and Lung Transplant Clinic at UT Southwestern, analyzing patient transplant data.
"Now that I work here and I realize how many of these transplants go on, and how much experience these clinicians have – I really didn't have a lot to worry about," Mr. Havens says, laughing.
When he was going through the whole process, he began to notice something about the people taking care of him.
"It was like they were all on your team," Mr. Havens says. "I felt like we were all trying to achieve a goal together."
From his nephrologists – Dr. MacConmara and Dr. Bekir Tanriover – to the nurses, physician assistants, dietitians, social workers, everyone had their own designated task.
The experience got him thinking. He had started school again, but he knew he wasn't passionate about software engineering. He decided he would become a nurse.
"I'm not the type of person who can sit at a desk all day," Mr. Havens says. "I need to be interacting with people. And software engineering is not that – you're coding the majority of the day. And I just had a personal connection after going through the health care process that interested me."
Mr. Havens' choice to become a nurse offers a unique perspective, says Deb Boswell, MSN, RN, MBA, CCTC, Manager of Quality & Compliance, Solid Organ Transplant & Heart/Lung/Vascular.
"Ryan's decision is a reflection of his appreciation for the care he received here at UTSW and his desire to be a part of the profession that cared for him as he navigated through his life-changing experience as a transplant recipient," Ms. Boswell says.
Mr. Havens is pursuing his RN through the Collin College Associate Program, then he plans to bridge to TWU to earn his BSN.
He thinks he might like to ultimately work in audiology – but probably not in transplant.
"I don't think I would do transplant," he says. "It's just too close to home, I guess. I was a patient there, so it would feel weird. It's kind of like separating your personal and your work life."
But his experience as a patient with the transplant team has definitely opened his eyes to some unsung heroes.
"I think the social workers and the people in finance who work with insurance do a great job," Mr. Havens says. "It's a lot to navigate – especially with a very involved, expensive procedure like a transplant, with all these anti-rejection medications and having to get special permission. When you hear how much money they're saving you, it's crazy."
He recalls the dynamic duo of Physician Assistant Tam-Nhi Nguyen and Transplant Coordinator Roxanne Tattersall.
"They tag-team taking messages and they're super quick to respond," he says. "The whole thing felt more like a relationship than a transaction."
- Heather Svokos