Meet some of our extraordinary nurses
UT Southwestern is celebrating National Nurse's Week from May 6, National Nurse's Day, to May 12, the birthday of Florence Nightingale, founder of modern nursing.
UTSW nurses are dedicated to providing the highest-quality, patient-centered care. Their specialized skills and personalized services have earned UTSW many honors and recognitions.
Most notably, in 2016, UTSW received Magnet® designation, which means our nurses are nationally recognized for providing excellent evidence-based patient care, advancing their practice through research and professional development, and are respected by their colleagues for the important role they play on the patient care team.
"UT Southwestern nurses are among the best in the country with the vast responsibilities they carry as patient advocates, care coordinators, decision makers, and educators," Victoria England, B.S.N., M.B.A., RN, NE-BC, Director of Nursing Excellence/Magnet said. "We honor each one of them in their many roles during Nurse's Week 2017."
My UTSW caught up with nurses across the campus to find out why nursing is their calling and what they love most about their careers.
Arif Bhatti, RN, B.S.N., B.A.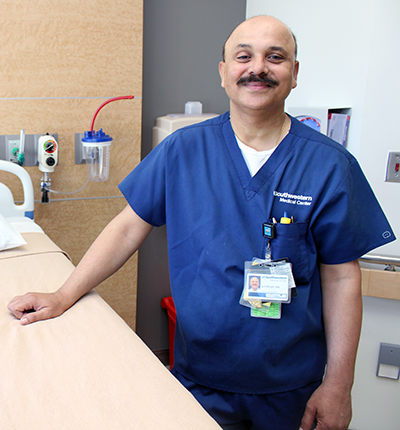 My family inspired me to become a nurse while in high school. I come from a medical career-oriented family – they're made up of doctors, nurses, physical and occupational therapists, midwives, and laboratory and radiology technicians. I wanted a career that I enjoyed as well as fulfilling my love to help other people.
My favorite part of being a nurse is truly being able to make a difference in someone's life. The transplant program has an amazing team of diverse and caring professionals. The dedication I see throughout the department at all levels is the best.
I love that the opportunity for career growth is unlimited. In my department, everyone works together as a team. UTSW's nursing is excellent and the institution has a strong commitment to providing high-quality patient care.
Valerie Brooks, RN, B.S.N., M.H.A.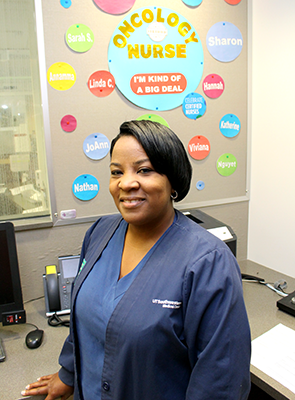 My inspiration to become a nurse came from my desire to serve. I truly feel, that for me, nursing was a calling and I can't imagine myself working in any other profession.
The most rewarding part of being a nurse is the ability to serve others and to help those who are not able to help themselves. Having the ability as a nurse to be a part of the healing process, to show compassion to someone who is hurting, or lift the spirits of someone who is feeling hopeless, is the ultimate reward.
What I love the most about working at UTSW is the staff and the support that our senior leadership has for nursing. Nurses truly have a voice at UTSW.
Byron Carlisle, RN, B.S.N., CCRN
I was inspired to become a nurse in high school when I worked as a certified nurse aide in a nursing home's Alzheimer & Dementia Unit. Providing care for these patients brought joy to my life and it was an easy decision to pursue a career in nursing.
The most rewarding part about being a nurse is to know that you made a positive impact in someone's life. Strokes can be devastating, but seeing all the effort that goes into our stroke program and witnessing patients walk out of our ICU is amazing.
I love many things about working at UTSW, but the staff that I work with are at the top of the list.
David Colvin, RN, B.S.N.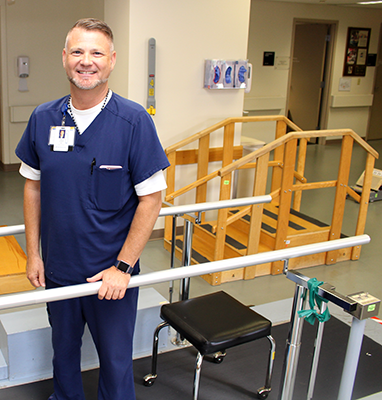 My inspiration to become a nurse came from my inherent drive to help others. Nursing has provided the perfect avenue in my life to fulfill that drive.
The most rewarding part of being a rehab nurse is being able to focus on a holistic view on the entire continuum of care for patients. A patient's length of stay is generally longer on a rehab unit and this allows me to have an opportunity to really invest in a patient/family's needs and learn details about a patient's life story that in other nursing care settings I would not have the opportunity to do.
Often a patient becomes part of the "rehab family" as we get a chance to see, engage, and participate in patients reaching their recovery goals and progressing through their rehabilitation process.
What I love most about working at UTSW is the teaching facility atmosphere here. Over the years, I have truly been able to view and participate in sharing knowledge with nursing students, medical students, resident physicians, and our outstanding faculty. Every day is a learning opportunity, whether I am the one learning, or if I'm the one teaching. The learning environment here at UTSW is amazing.
Calli Davis, R.N., M.S.N.-Ed.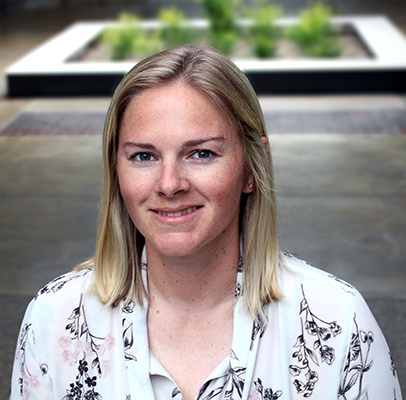 I always knew I wanted to work in the health care field and that I wanted to help people in some form. During my first year of college, my mom sent me an article in the newspaper on the nursing shortage across the nation. That article was the springboard for me into nursing.
I firmly believe that everything happens for a reason and that I was led on this path for a purpose. My experience thus far has been nothing short of amazing. My favorite thing about nursing is that while a patient is in their most vulnerable state, maybe the worst moment of their lives, they put their complete trust in us as nurses. We have the ability to continue to earn that trust and make the experience as good as possible for that patient. Whether it is holding someone's hand or advocating for them when no one else will, we have a vital role to play in the care we provide.
My favorite part as an educator are those "aha" moments. As a lifelong learner myself, I believe that learning should be fun and exciting. The challenge of having to describe something in a different way in order for someone to understand a complex subject is very rewarding.
I love belonging to such a huge health care system in one of the largest cities in Texas, especially in the ambulatory care setting. This is an exciting time to be a part of the ambulatory realm and UTSW is striving to become a groundbreaking, innovative leader in ambulatory care across the nation.
Emily Flahaven, R.N., M.S.N.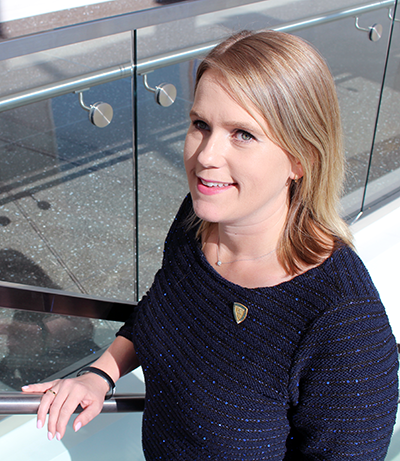 When I was in second grade, my teacher had the class draw a picture of what we wanted to be when we grew up. I drew a nurse and that did not change from that point on. I still remember that day vividly!
My favorite part of being a nurse is the opportunities that it has given me. The most rewarding part of being a bedside nurse was taking care of and talking with patients and their families.
In my current role, I enjoy working to make technology more user-friendly for clinicians, patients, and the families of patients. I love working at UT Southwestern because of the wonderful people that I get to work and collaborate with throughout the organization.
Adora Lucius, RN, M.S.N.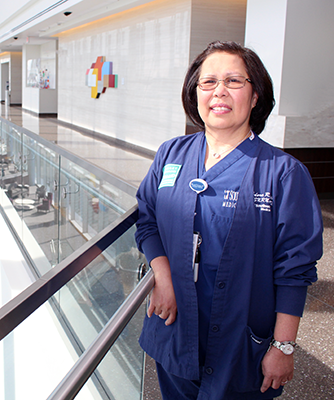 Taking care of patients with different needs is what makes my job great and is what inspires me. To see a patient smile, to hear them say "thank you," and to sometimes even receive hugs from them and their family members is priceless. After 37 years of being a nurse, I'm still happy and proud to have chosen nursing as my profession!
Working at UTSW has been a highlight of my career and has been a great opportunity. There is always much more to learn. Our research and technology is the best and our nurses are dedicated to supporting research to improve patient care.
Christopher McLarty, D.N.P, APRN, NP-BC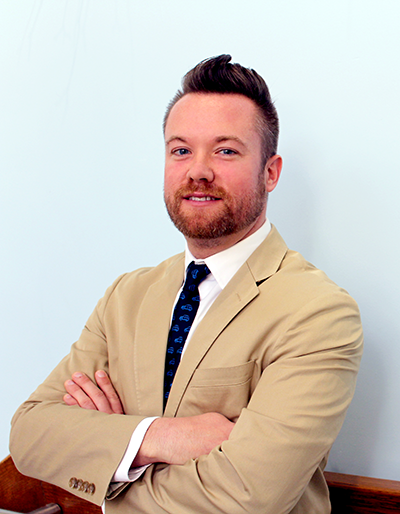 Growing up with exposure to health care, I always felt a certain energy and pride with those who were associated with nursing. My desire to have a lasting impact on patient care and the patient's experience led me to my passion.
Nursing's innate ability to offer new challenges, experiences, and growth has allowed me to sustain that passion. My favorite part of the nursing profession is the chameleon-like ability to transcend spaces and provide high-quality care, directly or indirectly, in as many roles as you can imagine. Whether you work as a nurse at the bedside, in a leadership role, or as an Advanced Practice Provider, there is always room to grow and there is always more to give.
In my mind, UT Southwestern is a dynamic organization dedicated to advancing collaborative, patient-centered care as well as educating future generations who will further refine what that care looks like. UT Southwestern was a natural fit, aligning with my own philosophies and professional priorities.
Anthony Valenzuela, RN, B.S.N.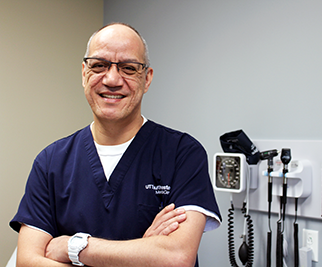 I was working in a home-health billing department and I realized I wanted to do more with patient care. Pursuing a nursing career has been one of the best decisions of my life!
I enjoy my current role in floating to all the different clinics. One day, I might be giving chemo and caring for cancer patients and then the next day, I could be in cardiology adjusting a patient's warfarin dose, or in Richardson's sports medicine clinic.
I truly enjoy the teamwork that I see on a daily basis as I go from clinic to clinic. Some of these clinics are super busy and the staff always welcomes me with a smile and are happy to see me.
- Valerie Garcia