After eight years of drumroll, M.D/Ph.D. student makes his match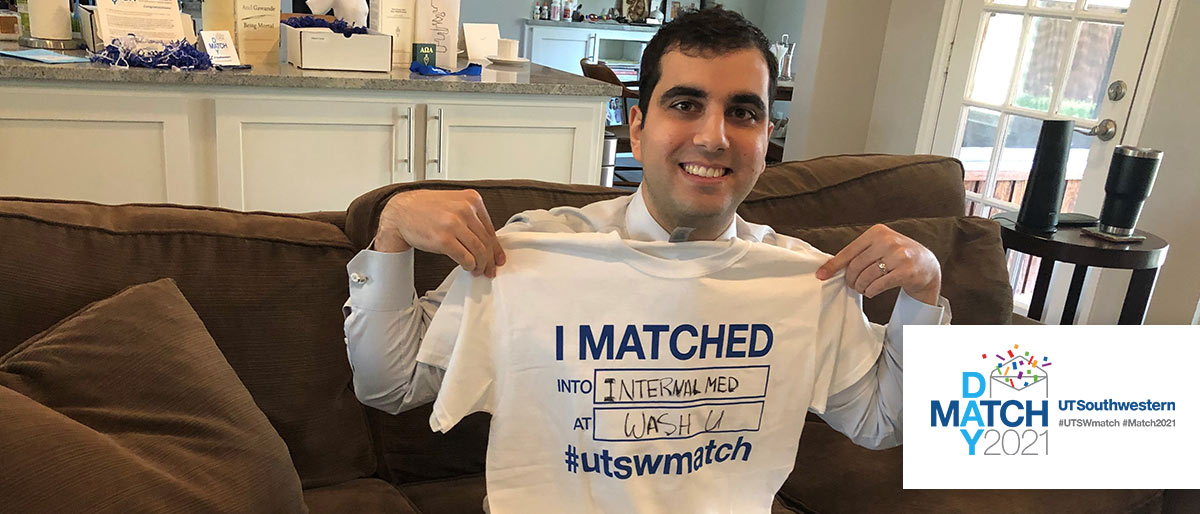 Since 2013, Dr. Edward Daniel has been a familiar presence at UT Southwestern Match Day celebrations, performing the drumroll that gives eager medical students the signal to rip into envelopes that reveal their residency program matches.
But this year, he wasn't behind his snare drum. Instead, the Medical Scientist Training Program (MSTP) student was anxiously waiting to learn his own match during a virtual celebration for the Class of 2021. He found out that he will continue his medical training in internal medicine in the residency program at Washington University.
"It's a rush when you open your results and I am excited. My family has ties to Washington University, my wife went there as an undergraduate and my brother completed his residency and fellowship there as well. I am excited to experience a new system," Dr. Daniel said. "It's been a long journey at UT Southwestern, but it's been an absolutely incredible ride."
Watch: Dr. Daniel reflects on his special role at Match Day celebrations
Dr. Daniel earned his Ph.D. in genetics, development, and disease in 2020, and he'll finish the combined M.D./Ph.D. degree this spring. At UT Southwestern, MSTP students spend their first two years focused on a medical curriculum, followed by three to five years of graduate study. Then they complete their last two years of medical training. Finally making it to Match Day after more than eight years of training is reason to celebrate.
"Around my fourth year in school, I remember my initial Medical School class having their Match Day and it was hard seeing them go off to start their residencies. But as an MSTP student, you just have to remind yourself that you're in it for the long haul. I enjoyed being in the lab and I used that feeling as motivation to move forward. Looking back now, it feels like the last eight and a half years have flown by," Dr. Daniel said.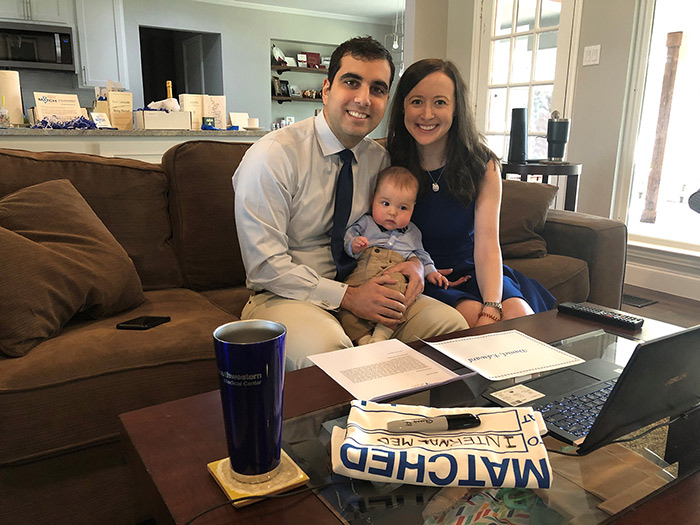 After so many years of preparation, he is looking forward to the responsibility of treating patients. As a graduate student, he studied kidney and lung development to figure out how different cell types talk to each other to make a functional organ. He hopes that his research will help develop "organs in a dish," laboratory-grown tissues that mimic the natural organs and can be used to treat patients who need lung or kidney transplants. He said training at UT Southwestern has prepared him for a successful course as a physician-scientist.
"At UT Southwestern, I believe there is equally excellent medical and scientific training. On the medical side, we get access to amazing teaching hospitals through Parkland Memorial Hospital and a state-of-the-art facility at William P. Clements Jr. University Hospital. The research is rigorous, and the faculty are well-decorated researchers who have made amazing discoveries that push science and medicine forward," Dr. Daniel said.
Outside of his studies, music has provided him a break from the intensity of clinical and lab environments. A self-described "music nerd," Dr. Daniel has played various instruments since elementary school, including piano, euphonium, tuba, trombone, and guitar. He hadn't started playing the drums until he entered Medical School and began performing with a student band, which is how he first landed the Match Day gig.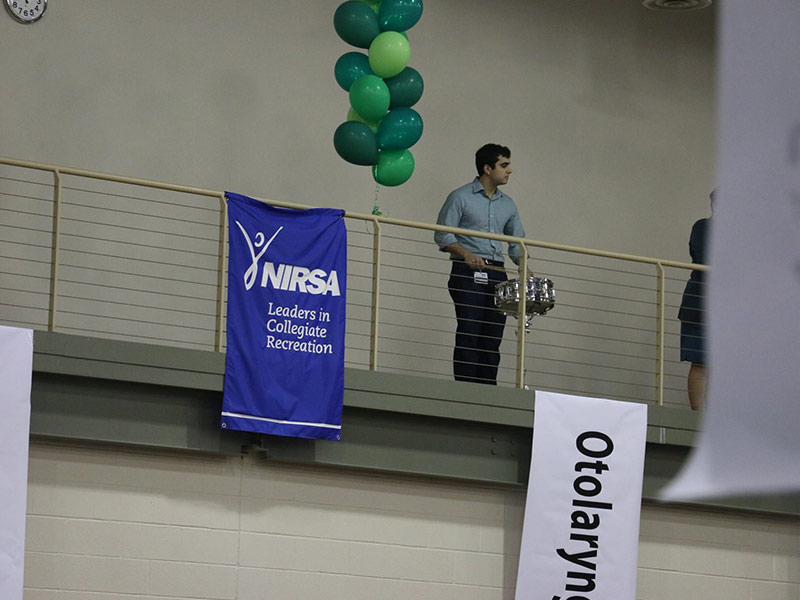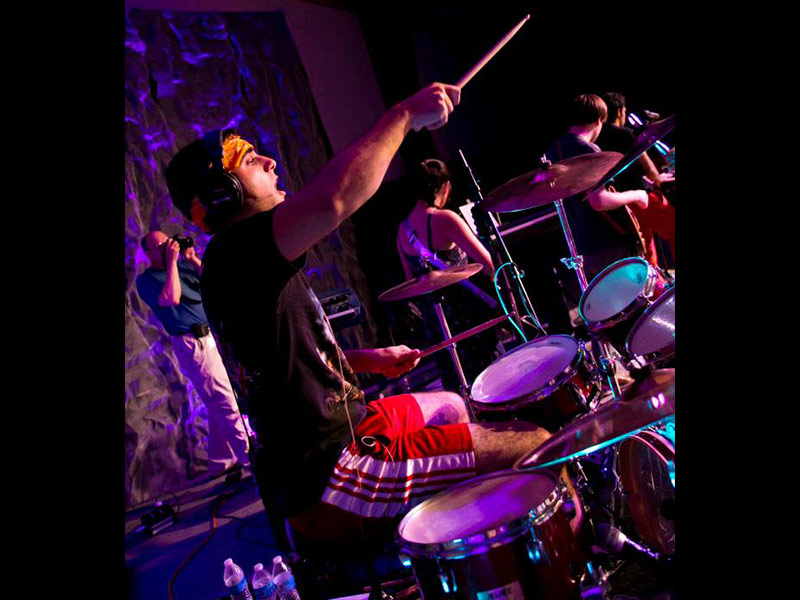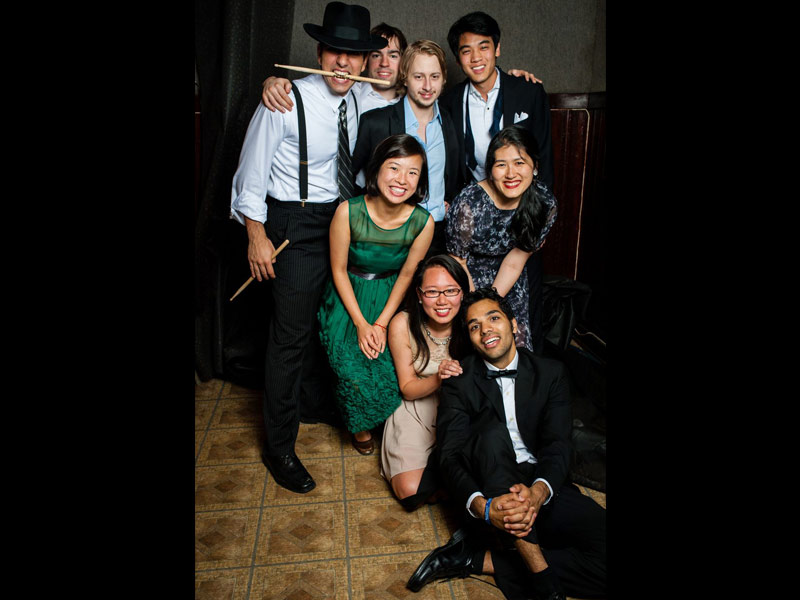 "I have been really excited to do it each year. One of my favorite things is after the drumroll ends right at 11, I like to stand up on the gym track above everyone else and just watch the pockets of screams and joy when people start finding out where they match. It's really a unique experience," he said.
After seven consecutive years of fanfare and performing at the event in the Bryan Williams Student Center gym, the COVID-19 pandemic forced Match Day to go virtual last year. But Dr. Daniel was still ready to provide the drumroll – he improvised using an electric drum set to incorporate the beat into the event held via Zoom.
"I feel like music just enriches who you are and is a way to connect with other people," Dr. Daniel said. "It's been a lot of fun performing at Match Day, but now I am happy to pass the torch so the tradition can continue."