Making a match times two = success!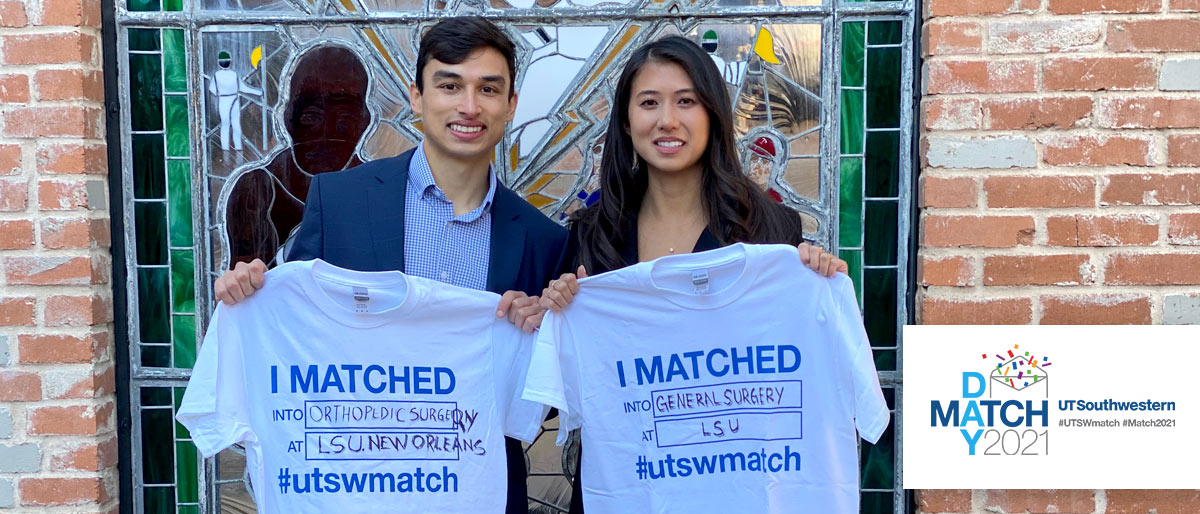 When Priscilla Tanamal and Daniel Gelvez entered UT Southwestern Medical School four years ago, they had no idea their lives would intertwine in their first year, leading to a couples' match at Louisiana State University School of Medicine. As they made their way through the rigorous demands of medical training, it became clear to both of them that they wanted to go through residency together – making the match process more challenging.
Ms. Tanamal is Class President and wants to be a surgeon. She grew up in El Paso with parents who immigrated from Indonesia. Her interests in science and medicine were clear from childhood and continued to grow with time. "When I was in kindergarten, I was fascinated by the human body. I thought I might want to go into health care. After shadowing some physicians during summer college break, I realized this is something I wanted to do for the rest of my life," she recalled.
Ms. Tanamal shares her inspiration to pursue medicine
Nine hours to the east, Mr. Gelvez, who is pursuing a career in orthopedics, was raised in Fort Worth, where his dad, an immigrant from Colombia, practiced as a pediatrician at Cook Children's Medical Center for 20 years. Medicine runs in the family – his mom is a physical therapist, his four cousins are physicians, and his brother is a pre-med student.
As part of a seven-year program combining high school with completion of college at UT Dallas, Mr. Gelvez had the opportunity to volunteer on the UTSW campus during the summers and gain clinical experience. "I wanted to be a doctor early, from the beginning of high school. I was excited to go to medical school here because it felt like they really cared about me as an applicant, and I knew the clinical training at William P. Clements Jr. University Hospital and Parkland Memorial Hospital would be excellent," he said.
Mr. Gelvez shares his inspiration to pursue medicine
This talented couple met as first-year students, and their commitment to each other moving forward became clear in their third year.
"Daniel has been my rock throughout Medical School," said Ms. Tanamal. "He was always celebrating the good times with me and pushing me through the hard experiences. I knew I wanted him to be a part of the next chapter in my life."
Match Day occurs annually following months of residency program interviews across the nation. Medical students and program leaders each rank their top choices, and their lists are loaded into the National Resident Matching Program system. A computer algorithm helps to make the match for tens of thousands of medical students competing for residency spots. For a couples' match, each partner ranks up to 20 unique programs on a primary order list and up to 20 unique programs on all supplemental order lists. Because a program for one partner can be paired multiple ways with a program for the other partner, couples have flexibility in customizing their lists to suit their needs.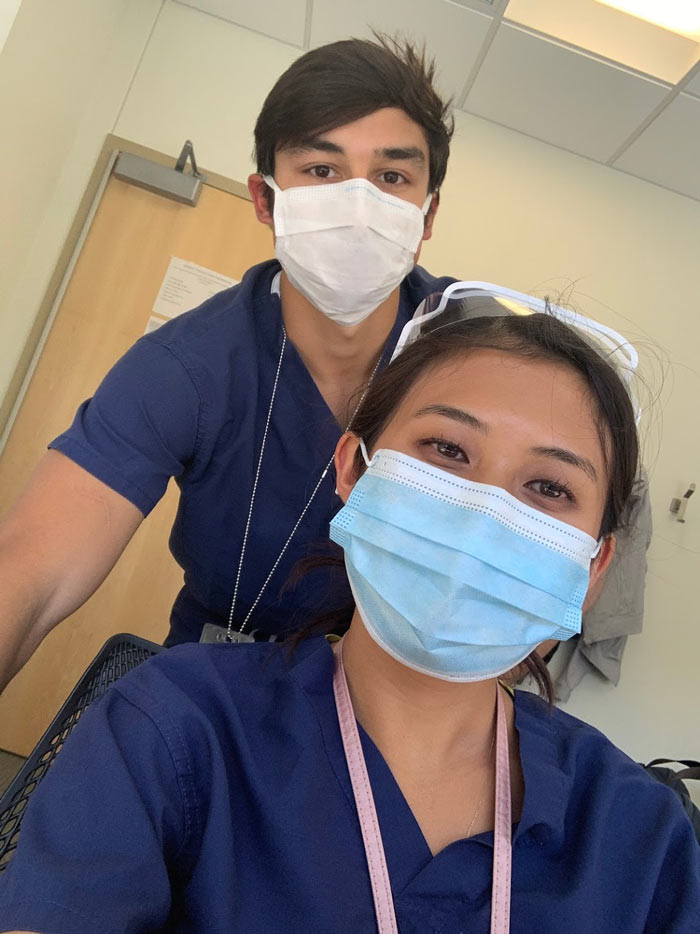 Narrowing down geographical preferences was the easy part. Both grew up in Texas and looked for warm weather locations in the southern or western parts of the country. Putting together a ranking of preferred programs was the hard part; the first draft took them four hours to create.
"Making the ranked list was a difficult process that required a lot of compromise, but we had a lot of overlapping programs and similar preferences. I knew I wanted to start the next stage of my career with Priscilla, so we could continue to inspire and support each other," said Mr. Gelvez.
Deciding their preferences together was a looming conversation throughout the interview process. Luckily, they had a handful of interviews from programs at the same institutions or in the same city, but no guarantee that they would like the same programs.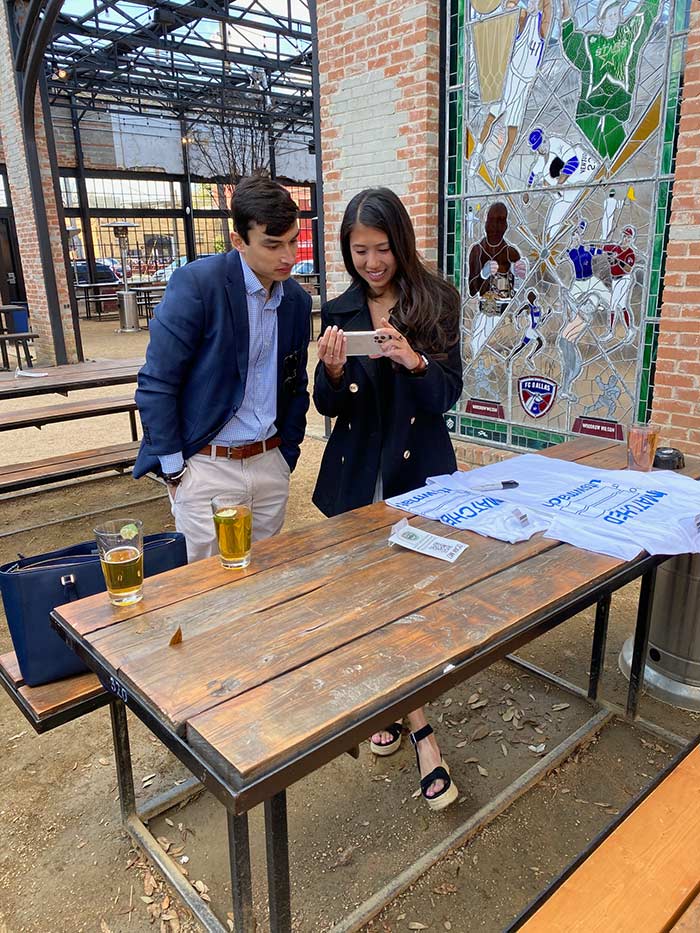 They agreed to put off discussions until they were both done with interviews. Each drafted a list of preferences separately. Ms. Tanamal remembered the key moment when they shared their expectations. "One day, when we were walking our dogs on the Katy Trail in Dallas, he turned to me and said, 'So what programs did you like the best? And we both went through our lists."'
The couple's hard work, commitment, and clear communications paid off when they learned they both matched at LSU.
"It's a great academic program that serves a large, diverse population, where we will get outstanding operative experience. The residents we met were laid back, and at the same time extremely hard working," said Ms. Tanamal. "We're so excited and grateful to find out we both matched to LSU." Now, the adventure of residency begins – together.