Medical School Class of 2021 holds first in-person graduation since COVID-19 pandemic began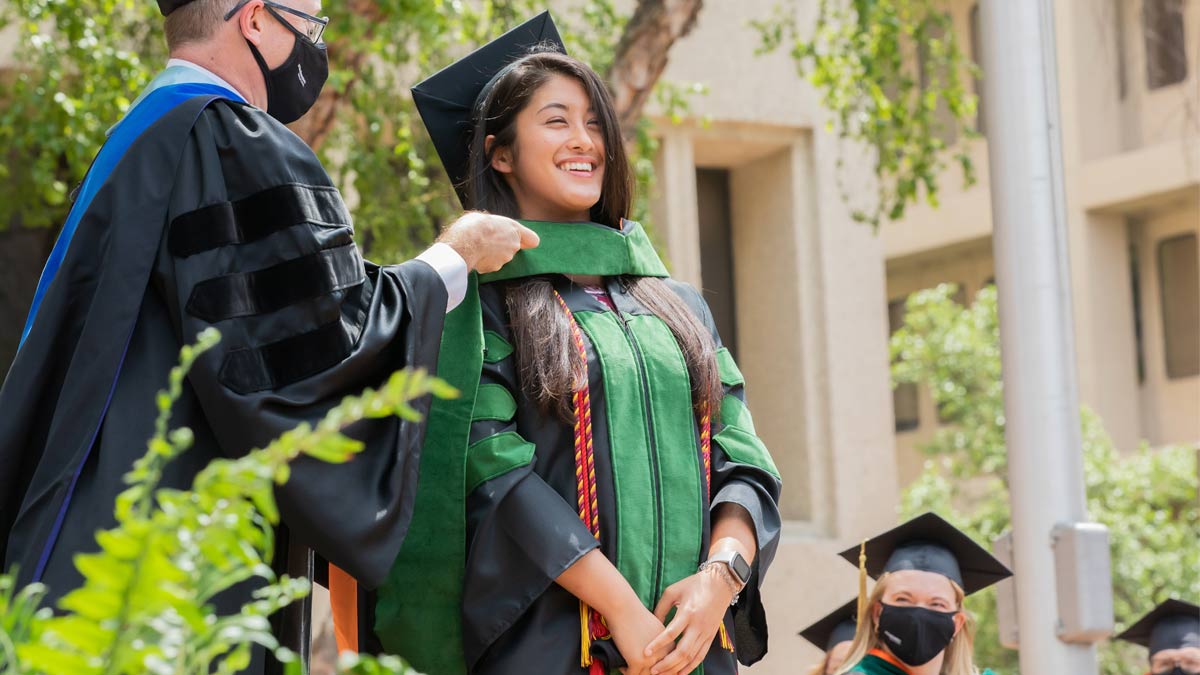 On May 8, the Medical School Class of 2021 celebrated its graduation with an in-person ceremony held on Eugene McDermott Plaza. The ceremony was the first UT Southwestern graduation held on campus since the beginning of the COVID-19 pandemic. The Medical School distributed 210 degrees to the Class of 2021. See highlights from the celebration in the photo gallery below.
Graduates are headed to medical residencies across the country. UT Southwestern students consistently match at some of the top-ranked hospitals and medical programs in the nation. UTSW match rates are above the national average in top specialties that include dermatology, neurosurgery, ophthalmology, orthopedics, plastic surgery, and radiation oncology. This year's matches include 56 at UT Southwestern, and 106 at other top academic research institutions that include Harvard University, Johns Hopkins University, Duke University, and Columbia University.
See the full residency match list and profiles of student award recipients.
Select an image to begin the slideshow.