Endowed Scholars
Class 17: 2014–2018
Laura Banaszynski, Ph.D.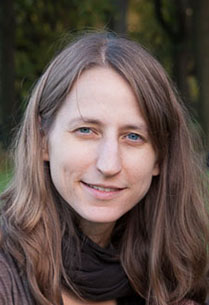 Virginia Murchison Linthicum Scholar in Medical Research
Assistant Professor, Obstetrics & Gynecology, Children's Medical Center Research Institute at UTSW
Dr. Banaszynski studies epigenetic contributions to gene expression and genome stability in mammalian systems. Her research focuses on the dynamic regulation of chromatin states at both coding and non-coding regions including the influence of histone variant incorporation on histone post-translational modification states. Her long-term goal is to improve our understanding of the chromatin-based mechanisms regulating fundamental cell-fate decisions in pluripotency and differentiation that are essential to our understanding of developmental processes.
James Collins, Ph.D.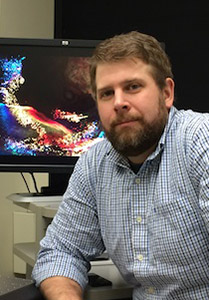 Rita C. and William P. Clements, Jr. Scholar in Biomedical Research
Assistant Professor, Pharmacology
Schistosomiasis is among the most prevalent human parasitic diseases, affecting more than 200 million of the world's poorest people, largely in sub-Saharan Africa. Although recent estimates suggest the disease-associated disability due to schistosomiasis may rival malaria or tuberculosis, only a single therapeutic agent (praziquantel) is available to treat this disease.
The etiological agents of schistosomiasis are parasitic flatworms (Schistosoma or blood flukes) that enter the host following exposure of skin to freshwater contaminated with larval schistosomes. Once in the host these parasites develop and eventually reside in the vasculature where they live and reproduce. These worms produce hundreds to thousands of eggs per day, many of which lodge in host tissues causing chronic symptoms that can persist for decades.
With the looming danger that praziquantel-resistant Schistosoma strains will emerge, an urgent need exists to identify novel therapeutic agents to combat these parasites. Thus, my lab is leveraging our experience in developmental biology and functional genomics to address long-standing gaps in our knowledge of schistosome biology. Focusing on the biology of stem cells in the adult parasite and functional genomic approaches to identify novel therapeutic targets we hope to make important contributions towards eradicating these devastating parasites. We firmly believe this system provides a fantastic opportunity to ask basic biological questions and channel what we learn as a means to directly improve human health.
Lab Website
William Michael Henne, Ph.D.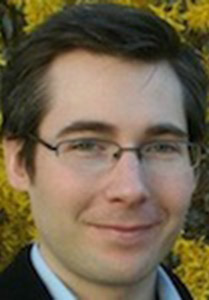 W.W. Caruth, Jr. Scholar in Biomedical Research
Assistant Professor, Cell Biology, Biophysics
The Henne lab studies membrane reshaping: cellular processes that remodel membranes for transport in vesicle biogenesis, create specific architectures for organelle biogenesis, and bring membranes together to communicate in membrane contact sites. We have a longstanding interest in proteins with membrane-sculpting domains (e.g., BAR, F-BAR, C2). We study how these proteins drive changes in organelle shape and promote vesicle trafficking. We also apply techniques and concepts developed within the endolysosomal trafficking field to understand how organelles are sculpted, transfer lipids between one another, and facilitate inter-organelle communication.
The lab uses mammalian cell biology, biochemistry, structural biology, and yeast genetics to elucidate novel molecular mechanisms of membrane reshaping and to relate these findings to human pathophysiology and disease.
Lab Website
Brad Pfeiffer, Ph.D.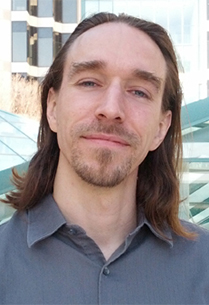 Southwestern Medical Foundation Scholar in Biomedical Research
Assistant Professor, Neuroscience
The Pfeiffer lab studies the consolidation and recall of memory via large-scale, high-density in vivo recordings of neural activity during free behavior in rodents, focusing on spatial navigation as a specific example of more general memory formation and use. By recording from hundreds of neurons simultaneously in brain regions known to be critical for both encoding and consolidation of experience, both spatial and non-spatial information can be extracted from the spike trains of the recorded neurons, providing access to episodic-like memory formation and recall mechanisms. Paired recordings from multiple brain regions further enable investigations into how information is 'transferred' and/or processed throughout the brain. Neural activity is studied both during awake exploration, when experiential information is initially processed or when previously stored memories are recalled and used to guide behavior, and during sleep, when information about prior experience is consolidated into long-term memory. Finally, optogenetic or chemical manipulation of neuromodulatory inputs to memory centers during both exploration and post-experience rest are used to study how these neuromodulators influence information representation, memory formation, and memory recall and use. In sum, these studies are designed to unveil the circuit-level mechanisms underlying brain function. Sometimes called 'replay' or 'hippocampal reactivation,' are a primary focus of study in our lab.
Lab Website
Wei Xu, Ph.D.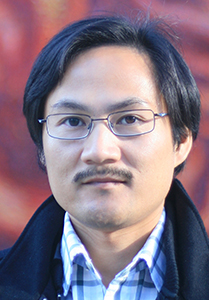 Louise W. Kahn Scholar in Biomedical Research
Assistant Professor, Neuroscience
The Xu lab is interested in the functional organization of the neuronal circuits mediating basic cognitive processes whose impairment is implicated in mental disorders. Currently we focus on two major directions, one about the precision and generalization of memories and the other about the brain executive control. For the first direction, we aim to elucidate how the level of precision and specificity of an episode of memory is determined at the memory encoding stage and how the memory is faithfully retrieved later on. Deficit in the regulation of memory precision and generalization is critically involved in anxiety, depression and schizophrenia. For the second direction, we plan to reveal the neuronal dynamics in which an apparently "bad" decision wins over its "sound" competitor and gets executed, as seen in drug seeking behavior or in procrastination. To address these questions we will not only adopt the modern neuroscience techniques but also develop novel molecular tools to observe and manipulate brain circuits.
Lab Website
Class 16: 2013–2017
Edral Toprak, Ph.D.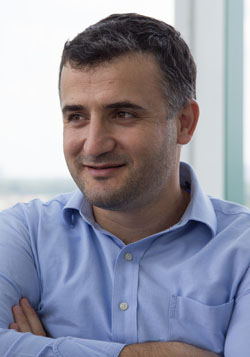 Southwestern Medical Foundation Scholar in Biomedical Research
Assistant Professor, Green Center for Systems Biology
The Toprak Lab investigates genetic and molecular basis of phenotypic diversity observed in nature by using a range of methodologies such as whole genome sequencing, transcriptome analysis, fluidics, fluorescence, long-term evolution experiments, large-scale combinatorial mutagenesis, and computational methods.
Lab Website
Sebastian Winter, Ph.D.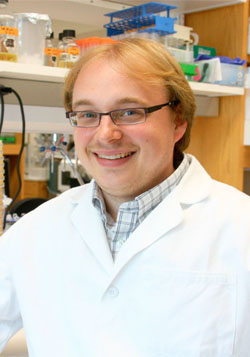 W.W. Caruth, Jr. Scholar in Biomedical Research
Assistant Professor, Microbiology
Dr. Winter¹s lab investigates host-microbe and microbe-microbe interactions in the intestinal tract, in particular during infectious and non-infectious colitis. Using a combination of bacterial and host genetics, metabolomics, microbiota sequencing and animal modeling, the lab studies the impact of mucosal inflammatory responses on the gut microbiota and enteric pathogens. The overarching theme for the lab is that the inflammatory host response changes the nutritional environment of the gut lumen, resulting in the disruption of the normal microflora and outgrowth of bacterial pathogens.
Lab Website
Class 15: 2012–2016
Ryan Hibbs, Ph.D.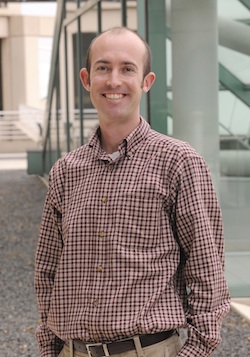 Effie Marie Cain Scholar in Medical Research
Assistant Professor, Neuroscience
Dr. Hibbs studies atomic-scale mechanisms of synaptic proteins, with a current focus on ligand-gated ion channel structure and function, and mechanisms of ion selectivity and allosteric modulation, with a long-term goal of better informing rational therapeutic design for neurological disorders and addiction.
Lab website
Khuloud Jaqaman, Ph.D.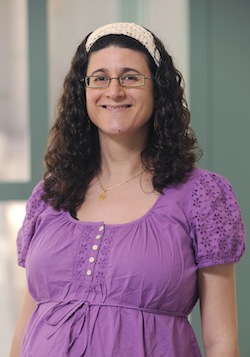 Deborah and W.A. "Tex" Moncrief, Jr. Scholar in Medical Research
Assistant Professor, Biophysics
Dr. Jaqaman's lab studies protein function in cells at the single-molecule level, with particular focus on cell surface receptor dynamics and organization in the context of transmembrane signal transduction. Her laboratory develops integrative approaches that combine light microscopy, computer vision, and mathematical modeling. Understanding events occurring at the level of the plasma membrane could help in designing therapeutic antibodies that target cell surface receptors to manipulate cell signaling.
Lab website
Saikat Mukhopadhyay, M.D., Ph.D.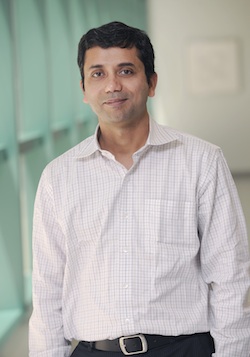 W.W. Caruth, Jr. Scholar in Biomedical Research
Assistant Professor, Cell Biology
Dr. Mukhopadhyay is interested in understanding mechanisms of cellular signaling at the level of the primary cilia. These organelles play fundamental roles during cellular differentiation and cell cycle control. His laboratory is currently using integrative approaches to dissect the role of primary cilia in sonic hedgehog signaling, both in cellular and organismal contexts.
Lab website
Yunsun Nam, Ph.D.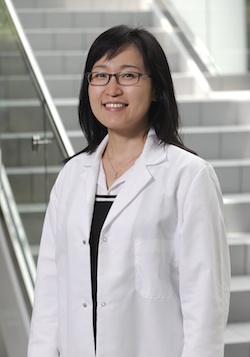 Southwestern Medical Foundation Scholar in Biomedical Research
Assistant Professor, Obstetrics and Gynecology, Cecil H. and Ida Green Center for Reproductive Biology Science
Dr. Nam is interested in the biochemical and structural mechanisms in gene regulation pathways important in development and cancer. Her laboratory investigates how non-coding RNAs, such as microRNAs, are processed and regulated.
Lab website
Todd Roberts, Ph.D.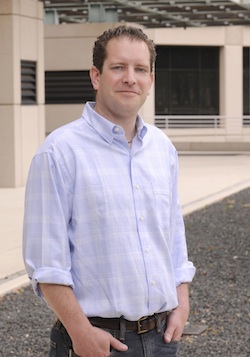 Thomas O. Hicks Scholar in Medical Research
Assistant Professor, Neuroscience
Dr. Roberts studies the brain circuits involved in avian song learning, to map the circuit mechanisms underlying this naturally learned complex behavior and to study structure-function relationships during a natural form of behavioral learning.
Lab website
John Schoggins, Ph.D.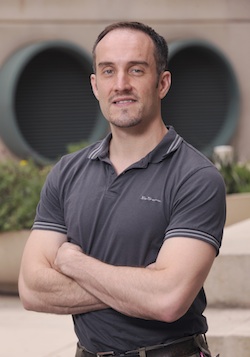 Nancy Cain and Jeffrey A. Marcus Scholar in Medical Research, in Honor of Dr. Bill S. Vowell
Assistant Professor, Microbiology
Dr. Schoggins is interested in understanding the mechanisms by which the innate immune response controls viral infections. Working at the virus-host interface, the lab uses genetic, biochemical, and novel screening methods to uncover potentially new effector mechanisms in the antiviral interferon response. The lab is also interested in the technical development of fluorescent and bioluminescent viruses as tools to better probe virus-host interactions in vitro and in vivo.
Lab website
Zhigao Wang, Ph.D.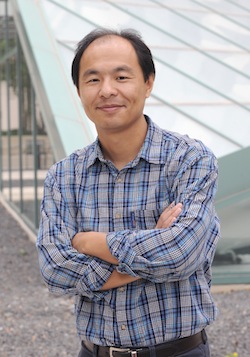 Virginia Murchison Linthicum Scholar in Medical Research
Assistant Professor, Molecular Biology
Dr. Wang is interested in understanding the molecular mechanisms of necrotic cell death, which has been implicated in many human diseases, including ischemic injuries, infections, neurodegeneration, and cancer. His lab currently focuses on dissecting the execution steps of the programmed necrosis using chemical biology, biochemistry, and genetics.
Class 14: 2011–2015
Xin Liu, Ph.D.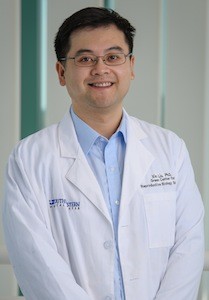 W.W. Caruth, Jr. Scholar in Biomedical Research
Assistant Professor, Obstetrics and Gynecology
Dr. Liu is interested in understanding the regulation of transcription and chromatin dynamics underlying many fundamental biological processes such as differentiation, development, and oncogenesis. His laboratory focuses on elucidating the molecular and biophysical basis of chromatin organization, including chromatin-loop and heterochromatin formation during transcriptional activation and repression.
Ryan Potts, Ph.D.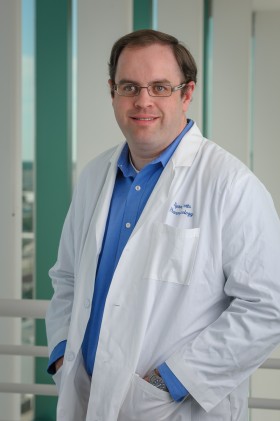 Michael L. Rosenberg Scholar in Medical Research
Assistant Professor, Physiology and Pharmacology
Dr. Potts is interested in understanding the biochemical and molecular mechanisms behind fundamental cellular processes that when deregulated result in cancer. His lab is currently investigating the biochemical, molecular, and cellular functions of a family of ubiquitin ligases and how these proteins contribution to tumorigenesis.
Lab website
Nan Yan, Ph.D.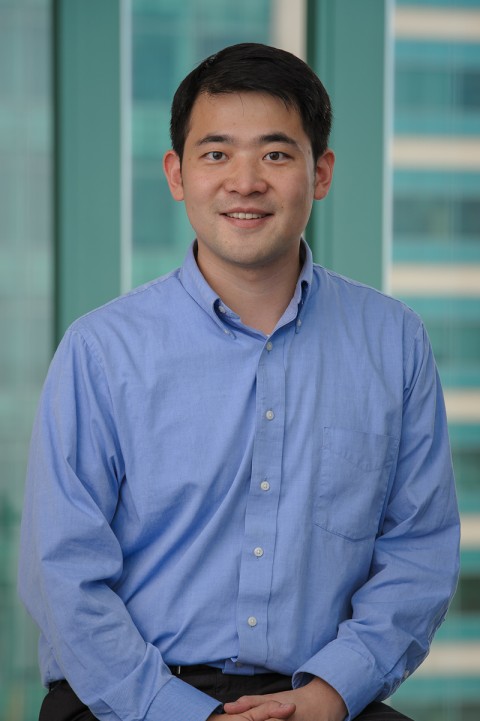 Rita C. and William P. Clements, Jr. Scholar in Medical Research
Assistant Professor, Internal Medicine and Microbiology
Dr. Yan is interested in innate immunity, autoimmunity, and antiviral responses. His laboratory is studying innate immune responses to HIV and other viruses, as well as pathogenesis of autoimmune diseases such as lupus and Aicardi-Goutieres syndrome (AGS).
Lab website



Yonghao Yu
, Ph.D.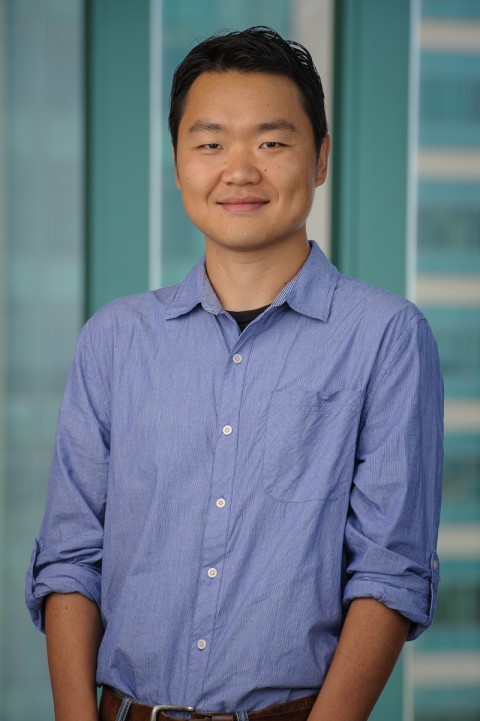 Virginia Murchison Linthicum Scholar in Medical Research
Assistant Professor, Biochemistry
Dr. Yu is interested in developing novel mass spectrometry technologies and applying them in the field of signal transduction. His lab is studying cancer signaling networks to elucidate the fundamental mechanisms of tumorigenesis.