Costs
The total estimated cost of the 30-month Master of Physician Assistant Studies Program, including tuition, fees, and books, is $36,882 for Texas residents and $77,427 for non-Texas residents.
In most cases, to qualify for Texas resident tuition rates, you must have lived in Texas for 12 months. Residency is also established in part by demonstrating your intent to stay in Texas by obtaining a Texas driver's license or registering to vote in Texas. The UT Southwestern Office of Admissions can provide additional information about applying for residency.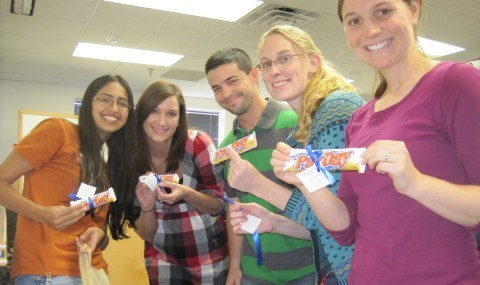 After you're accepted to the program, you can meet with a financial aid counselor in the UT Southwestern Financial Aid Office for information and help in applying for federal and state grants, loans, and scholarships. You can reach them by phone at 214-648-3611.
Texas Resident Tuition
$264.04/semester hour x 112 hours = $29,572.48
Non-Texas Resident Tuition:
$626.04/semester hour x 112 hours = $70,116.48
Fees
Student service ($250/enrollment term)
Medical services ($75/enrollment term)
Computer usage fee ($81.66/enrollment term)
Malpractice ($61/year)
BLS/ACLS course fee ($155)
Anatomy lab ($410)
Graduation ($120)
Books ($2,500)
Professional Fees/Dues Prior to Graduation
NCCPA (National Commission for the Certification of Physician Assistants) – $475
Initial State Licensure (Texas State Board of Physician Assistant Examiners) – $220
Temporary License Fee (if desired) – $107
Professional Fees/Dues After Graduation
Annual State Licensure: $253.50
AAPA (American Academy of Physician Assistants) – $215 per year
Housing
UT Southwestern has built a 282-apartment housing complex on campus. Campus Housing can provide more details about this and other housing options.