Education & Training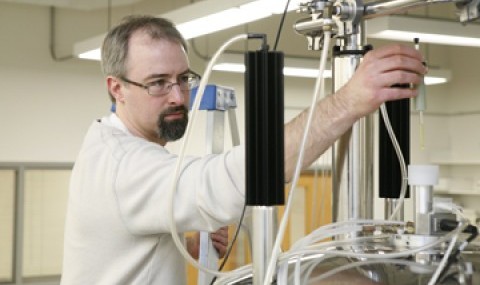 Undergraduate Students
While UT Southwestern Medical Center's Department of Biochemistry does not offer an undergraduate degree, it supports the work of future biochemists through the Sara and Frank McKnight Undergraduate Prizes in Molecular Sciences, instituted by Steven McKnight, Ph.D., Chair of UT Southwestern's Department of Biochemistry.
Graduate Students
The Biological Chemistry Graduate Program provides state-of-the-art training in biochemistry, synthetic organic chemistry, and molecular biology to prepare students to make significant research contributions at this interface of chemistry and biology.
Postdoctoral Researchers
Candidates should contact faculty members directly with curriculum vitae and three references. Support is available for selected postdoctoral researchers through the Sara and Frank McKnight Fellowships.