BRG members and partners lauded for commitment to diversity, inclusion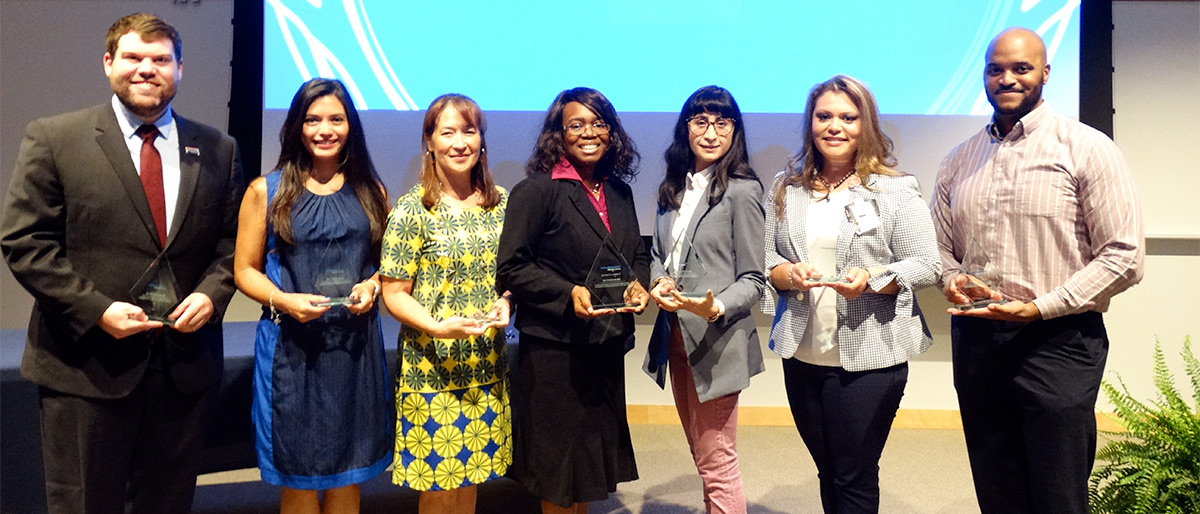 "We believe that when employees feel as though they belong, it directly and positively impacts our ability to advance the tripartite mission of UT Southwestern – to educate, discover, and heal."
Those words were shared by Keneshia Colwell, Senior Diversity and Inclusion Specialist, as she welcomed Business Resource Group (BRG) members, BRG officers, executive leaders, colleagues, and guests to the Office of Institutional Equity & Access' Division of Diversity & Inclusion's inaugural BRG Appreciation Reception and Keystone Award Ceremony.
This event showcased the significant contributions of BRG members and officers who devote their time, energy, and talent to center belonging, inclusion, and wellness for everyone at UT Southwestern. Having launched four of the institution's six BRGs in 2017 – adding the Asian- Pacific Islander BRG in 2019 as the fifth and the Women & Allies BRG in 2020 as the sixth – UT Southwestern's BRGs now have more than 2,500 members, have hosted 200-plus events, and continue to offer their members a positive and inclusive environment with opportunities for facilitating personal growth, career advancement, health, and wellness.
In the past year alone, UT Southwestern has been ranked and recognized for its diversity efforts as one of the nation's best employers for women and new graduates; as a top place to work in health care by Forbes for diversity within the workforce, employee engagement, and professional growth; and one of Dallas' top performing workplaces for diversity, family friendliness, work-life balance and fulfillment by the Dallas Morning News. In addition, UT Southwestern was recognized by LinkedIn as one of the Top 25 Companies to Work for in Dallas-Fort Worth in 2021 as an employer that "puts employees first."
The event included the showing of a video montage that captured highlights of each BRG's initiatives for 2021-22 and a Keystone Award ceremony with seven awards presented by Marc A. Nivet, Ed.D., M.B.A., Executive Vice President for Institutional Advancement, to BRG members and one representative from UT Southwestern's Talent Acquisition Department who showed outstanding commitment to the BRGs through their efforts and partnership.
In closing, Director for Diversity and Inclusion Sharbari Dey, Ph.D., paused for reflection and said, "I hope your heart is as full as mine to see the incredible commitment to diversity and impact that our BRG members are making at this institution. With each program, initiative, and mentoring conversation, we are creating a stronger and more resilient community of health care professionals who lead the way with equity and inclusion."
Read more about the exceptional efforts of these awardees and how they have been team players to greatly contribute to the success of their BRGs.
---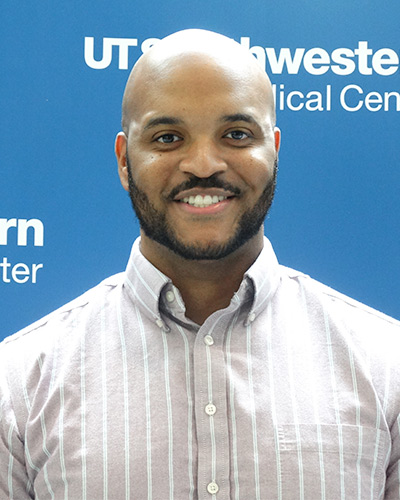 African-American Employee BRG Keystone Award Recipient
Joshua "Josh" Franklin
About the award: Joshua "Josh" Franklin received the Keystone Award from the African-American Employee (AAE) BRG. Mr. Franklin serves as an Immigration Specialist in the Office of International Affairs and as Chair of the Professional Development Subcommittee for the AAE-BRG
What his BRG colleagues said about his efforts: "Josh has been a faithful Chair of the Professional Development Subcommittee since 2019 and has grown the group significantly. He has organized the subcommittee to run as a well-oiled machine that delivers professional development events seamlessly to our external audience. Josh has maintained subcommittee engagement and recruited additional subcommittee members despite the challenges faced due to the pandemic. He has invested a great deal of time in organizing all facets of the Professional Development Subcommittee and, with the help of subcommittee colleagues, has created two teams to ensure that the BRG hosts at least one professional development event a month. Josh is always available to pitch in for extra assistance whenever needed and always offers suggestions and input on BRG matters and operations. His ambition in leading the Professional Development Subcommittee is inspirational to other committee leaders and has helped them establish standards and teams within their subcommittees."
---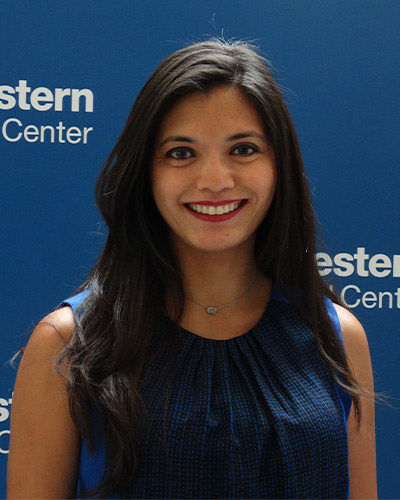 Asian-Pacific Islander BRG Keystone Award Recipient
Christine Duria
About the award: Christine Duria received the Keystone Award from the Asian-Pacific Islander (API) BRG. Ms. Duria serves as a Senior Manager for Digital Marketing in the Office of Communications, Marketing, and Public Affairs and as the co-Chair for Membership in the API-BRG.
What her BRG colleagues said about her efforts: "Christine never fails to impress us with her commitment, creativity, and passion for the API-BRG. She is highly motivated, organized, and eager to contribute to the team. In addition to having great ideas, she exhibits excellent communication skills and leverages her experience from leading a BRG at her previous workplace. She is always ready and willing to lead and coordinate any project initiated by the team. Her highly positive nature and enthusiastic approach give a new flavor and dimension to the work she gets accomplished. Christine joined the API-BRG as a member of our Communications Committee in January 2021. She assisted the team with creating flyers, newsletters, and LinkedIn communications. With Christine's help, our membership has grown 66% since the start of this fiscal year. We value her contributions as well as the bond she has created within the group."
---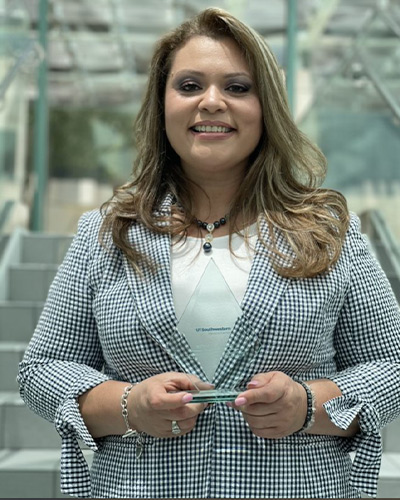 Hispanic-Latino BRG Keystone Award Recipient
Judith Ramos
About the award: Judith Ramos received the Keystone Award from the Hispanic-Latino (HIS-LAT) BRG. Ms. Ramos serves as a Project Manager in Supply Chain and as the co-Chair of the HIS-LAT BRG.
What her BRG colleagues said about her efforts: "Judith exemplifies commitment to the Hispanic and Latino BRG. Judith is one of the founding members of the Hispanic and Latino BRG and is truly the backbone of the group. Judith partners with every committee to help and create events. Specifically, Judith created our partnership with Nutrition Services for a successful Hispanic Heritage Month Signature event and other programming during the month and Cinco de Mayo lunches. Judith brings her energy, joy, and ideas to the many events that we host and ensures we all stay on task and are engaged with the community. We thank Judith for her commitment, and we would not be successful without her."
---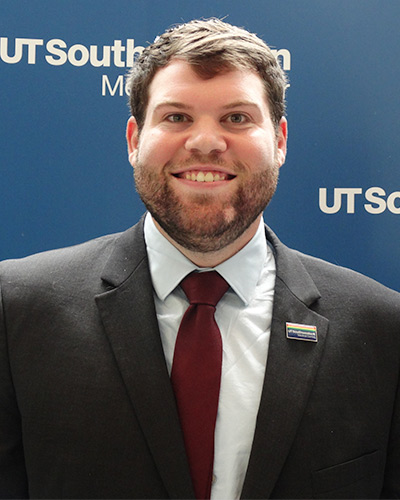 LGBT & Allies BRG Keystone Award Recipient
Jacob Hopgood
About the award: Jacob Hopgood received the Keystone Award from the LGBT & Allies (LGBTA) BRG. Mr. Hopgood serves as a Project Specialist – Care Redesign in Quality and Operational Excellence.
What his BRG colleagues said about his efforts: "The LGBTA-BRG is a small but dedicated group of leaders and volunteers. Recently, one of our key members left the University and Jacob stepped in to help. His enthusiasm and dedication helped us through two key parts of our June Pride Month events. Jacob took on the role of Quizmaster during the Pride Month Signature Celebration, helping to engage the audience in a historical and organizational information-filled segment. He was also key in organizing a networking event for Pride Month. We look forward to working with Jacob as he takes over as the Communications Subcommittee Lead. Jacob was able to help make the 2022 LGBTA-BRG Pride Month something to be proud about."
---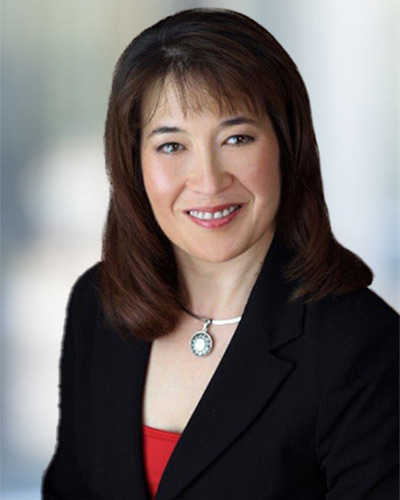 Veterans BRG Keystone Award Recipient
Kim Evans
About the award: Kim Evans received the Keystone Award from the Veterans BRG. Ms. Evans currently serves as a Project Manager in Quality and Operational Excellence and as the Communications, Events, and Community Outreach Subcommittee Lead for the Veterans BRG.
What her BRG colleagues said about her efforts: "Kim is an amazing employee, a huge asset to our Veterans BRG, and is so deserving of this award and recognition. After serving 6½ years in the Army Medical Service Corps, Kim began settling into her civilian life and eventually working as a Project Manager for the Health System here. Kim joined the Veterans BRG and stepped right up as the Subcommittee Lead for Communications, Events, and Community Outreach and has built an extraordinary team. Kim devoted countless hours to volunteering and leading Veterans' Lunch and Learns, researching and writing the content of our monthly newsletter, and scheduling and organizing our monthly mixers. But it's not just her work, it's her attitude that perfectly fits with the team. Other team members frequently come to her with questions, and their trust in her speaks volumes. We appreciate that Kim enjoys the Planning Subcommittee and taking this active role. Her dedication and commitment are to be applauded."
---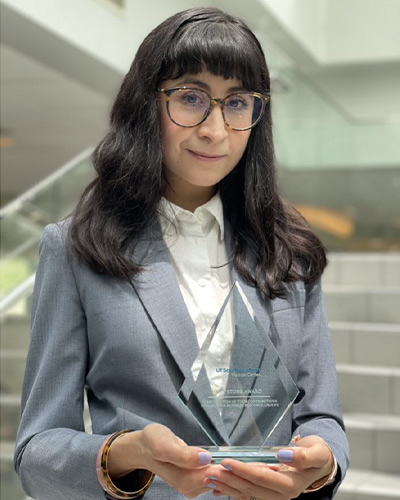 Women & Allies BRG Keystone Award Recipient
Nelly "Estefanie" Garduno
About the award: Nelly "Estefanie" Garduno received the Keystone Award from the Women & Allies (WBRG). Ms. Garduno serves as a Clinical Research Coordinator in the Department of Physical Medicine and Rehabilitation and lead for the Women in Art Subcommittee in the BRG.
What her BRG colleagues said about her efforts: "Estefanie truly has exemplified a steadfast commitment to inclusion and service. Since the inception of the WBRG, Estefanie has served as the Women in Art Subcommittee Chair, bringing creative, meaningful programming to the WBRG community. She facilitated a workshop about how to optimize creativity in the workplace, where WBRG members were inspired to grab their markers and paper and draw in efforts to see how other people can create something completely different from someone else given the same parameters. This past May, she facilitated Music Mysteries alongside a UTSW music therapist, teaching the WBRG community not only about the music therapy program here at UTSW but the neuroscience behind music and healing. Beyond her subcommittee contributions, she plays an active role in the WBRG Officers team through her thoughtful ideas for programming and problem-solving as well as sharing her gift of sketching. She drew sketches of every WBRG Officer for Women's History Month and the imagery for the most recent book club. On behalf of the Women & Allies Business Resource Group, we could not be more honored to have Estefanie receive this inaugural award."
---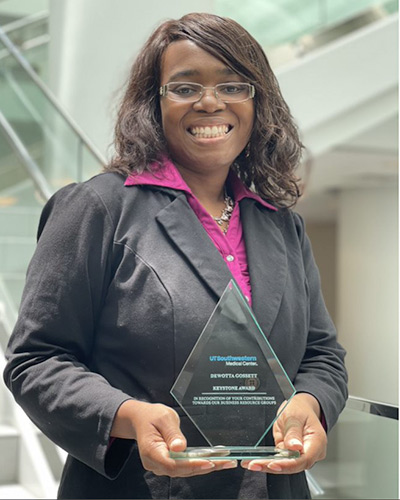 Talent Acquisition Partner BRG Keystone Award Recipient
Dewotta Gossett
About the award: Dewotta Gossett received a special award recognizing a Talent Acquisition team member who has supported several collaborative professional development projects with the BRGs.
What her BRG colleagues said about her efforts: Over the past year, Ms. Gossett has been a core member of a partnership project between the Division of Diversity and Inclusion and Talent Acquisition to provide the BRGs with culturally competent and curated professional development opportunities as they navigate their careers at UT Southwestern. She assisted with several initiatives such as "Grow! Don't Go!" – a series that educates BRG members on navigating the UTSW internal job search. Over the last year, more than 100 BRG participants have attended and benefited from these sessions. The Talent Acquisition Partners have also participated in resume reviews for BRG members for future roles and participated in the 2021 UT Southwestern Diversity Week Panel about the importance of hiring multicultural teams. Ms. Gossett brings her passion, willingness, and expertise in talent acquisition to support the growth and development of BRG members.