UT Southwestern faculty featured in historic statue exhibit honoring women in STEM professions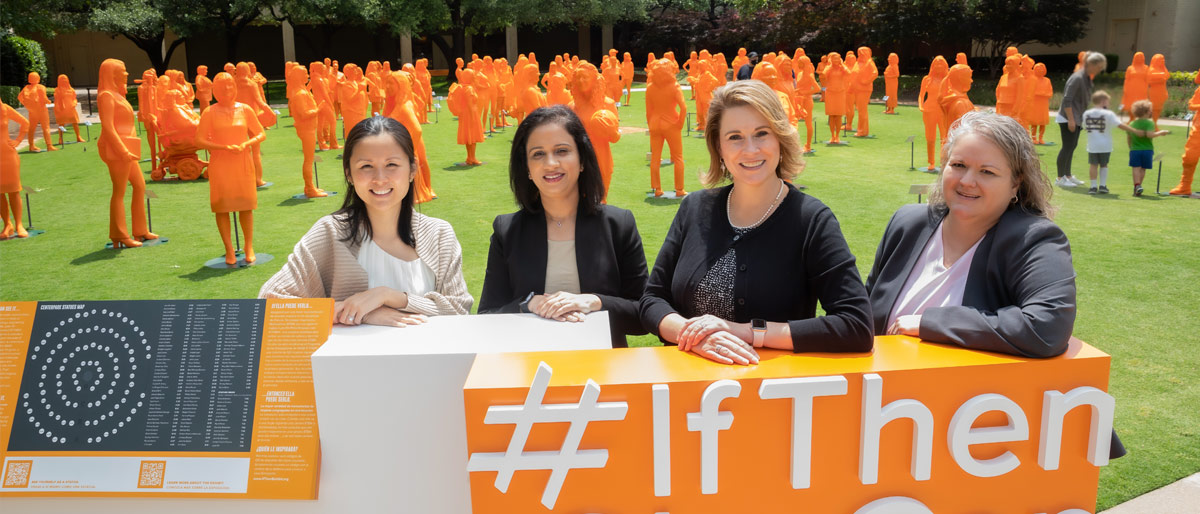 Four UT Southwestern faculty members are featured in an exhibit at NorthPark Center to encourage girls' interests in science, technology, engineering, and math (STEM) careers. The #IfThenSheCan – The Exhibit highlights 125 ambassadors who represent the AAAS IF/THEN Ambassadors Program. Julie Mirpuri, M.D., Assistant Professor of Pediatrics; Nina Niu Sanford, M.D., Assistant Professor of Radiation Oncology; Danielle Robertson, O.D., Ph.D., Associate Professor of Ophthalmology; and Kirsten Tulchin-Francis, Ph.D., Assistant Professor of Health Care Sciences and Prosthetics-Orthotics were selected as ambassadors in 2019.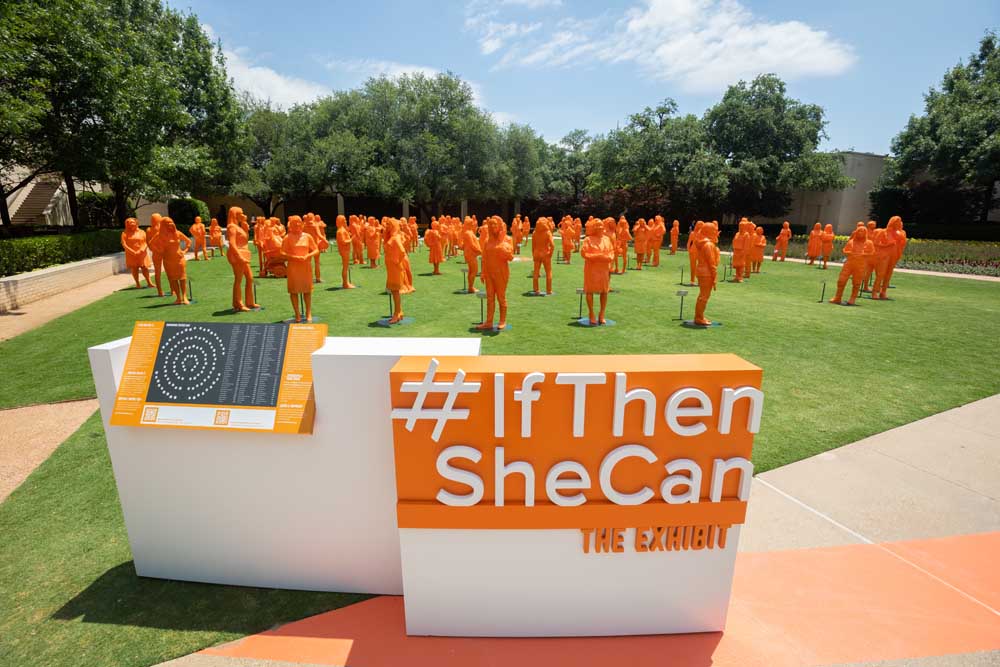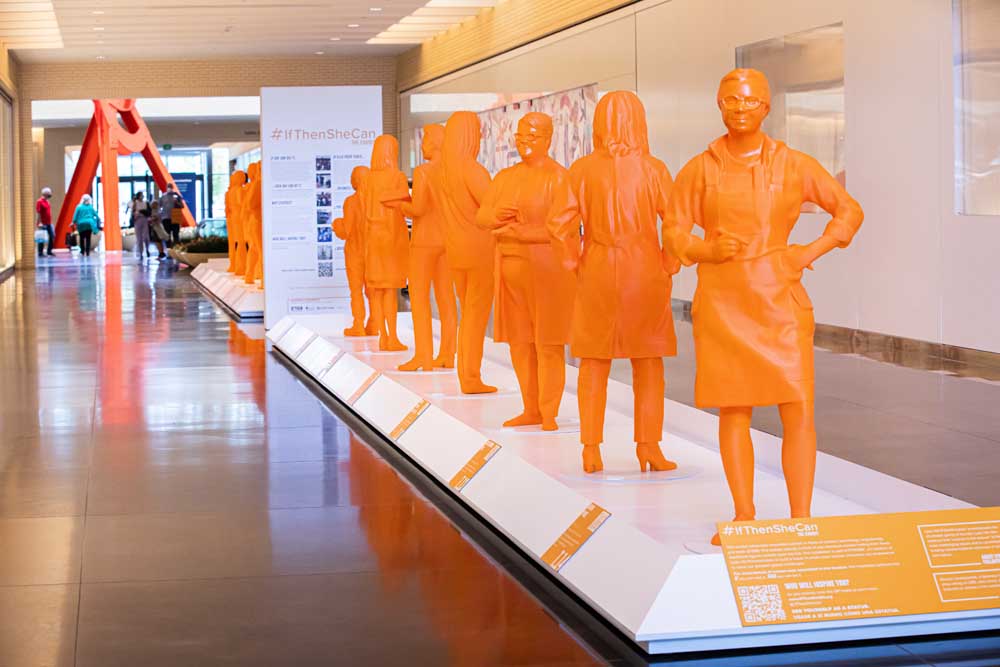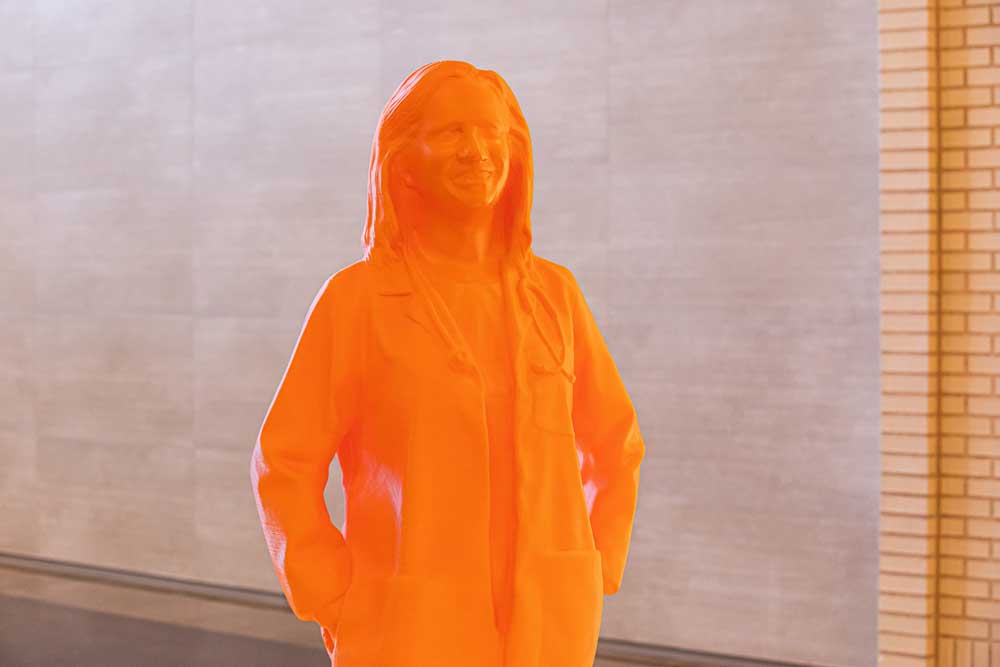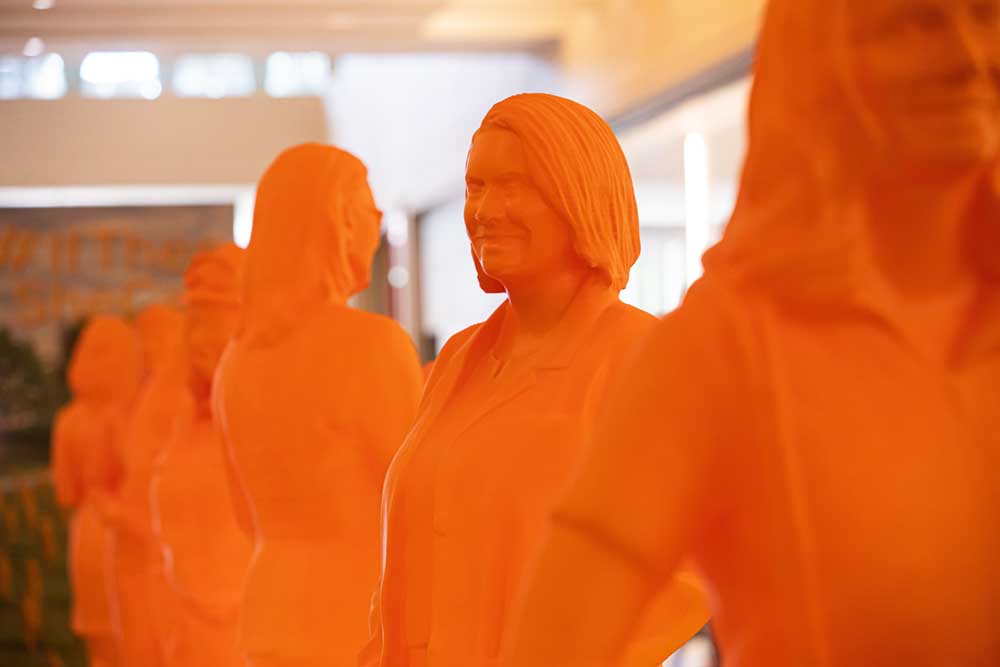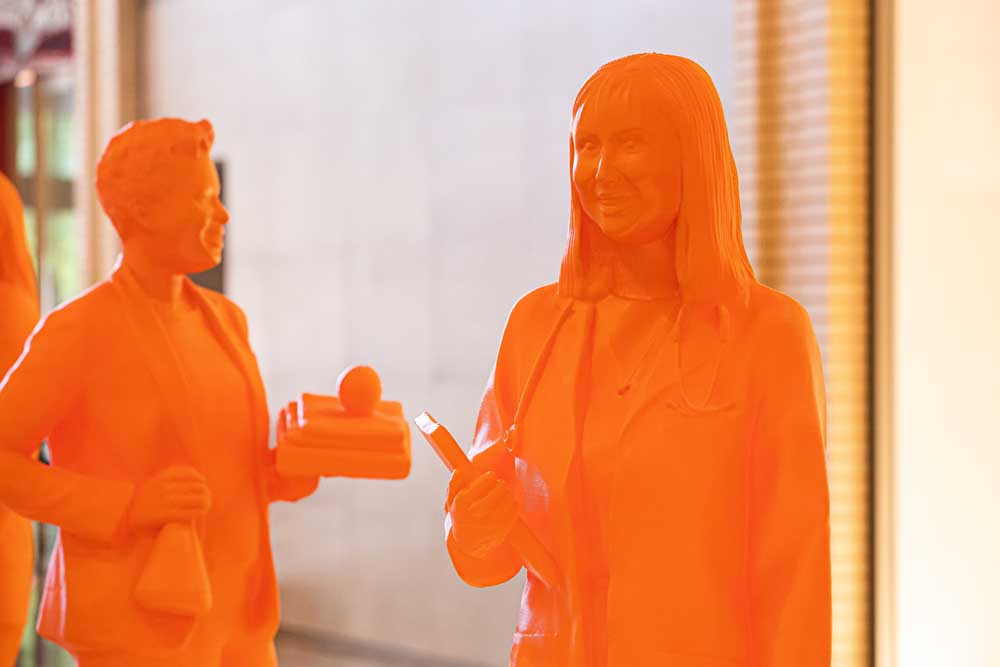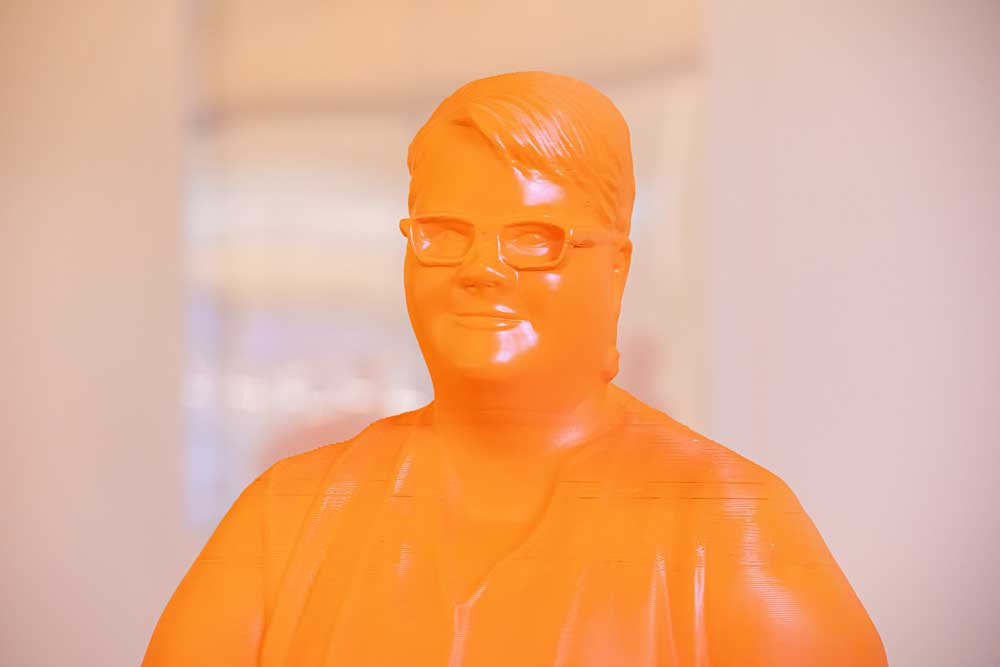 The exhibit was inspired by a study that found that few statues in major American cities feature women in public spaces. The display of 3D-printed statues is historic because it showcases the most women statues ever assembled in one location, at one time. IF/THEN is an initiative of Lyda Hill Philanthropies. (The Dallas-based philanthropist is a UTSW donor. In 2015, she established the Lyda Hill Department of Bioinformatics.) The IF/THEN title comes from the phrase: "IF we support a woman in STEM, THEN she can change the world."
The statues are on display at NorthPark through October 24.
About UTSW's IF/THEN Ambassadors:
---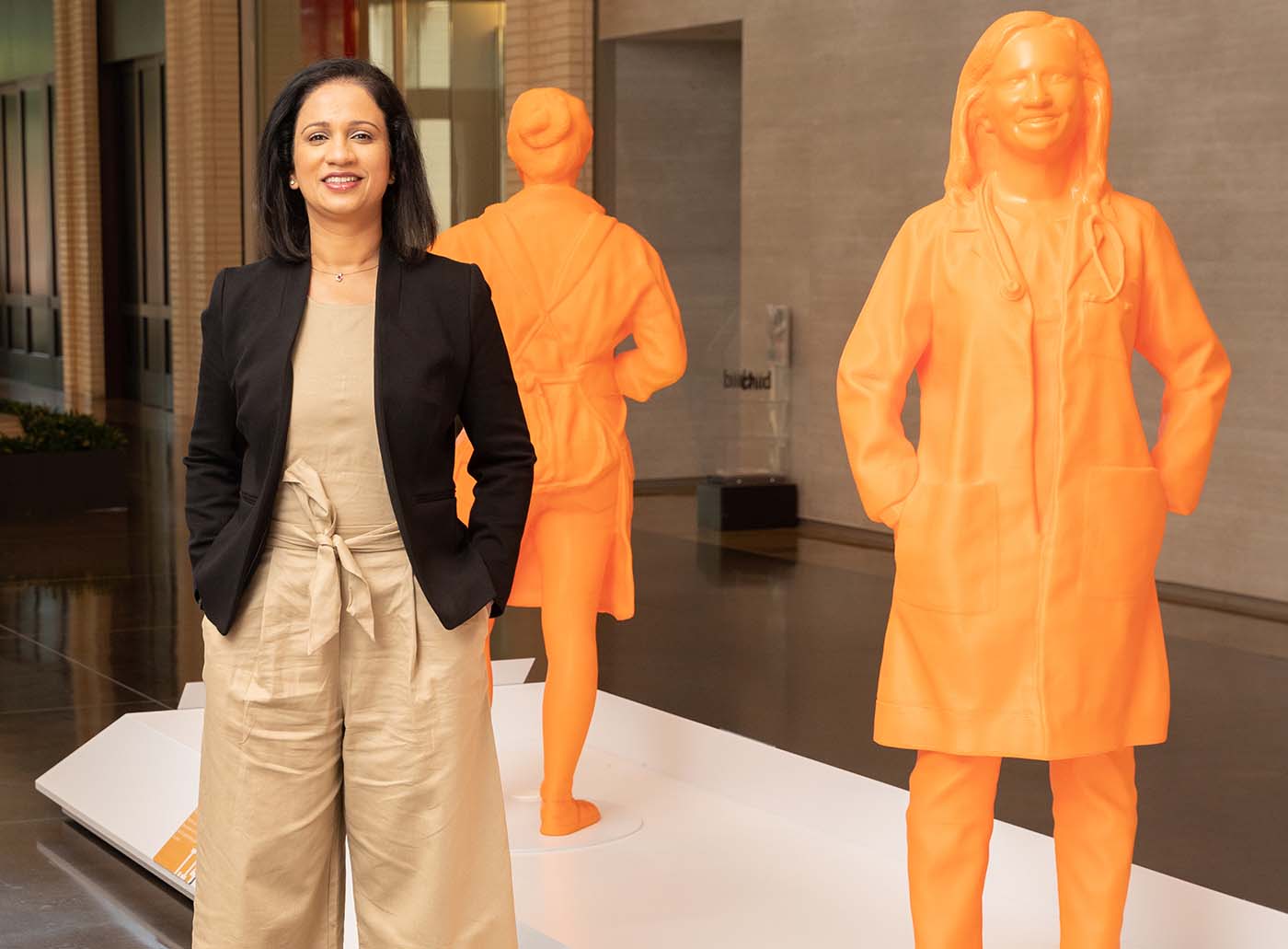 Julie Mirpuri, M.D.
Neonatologist
Assistant Professor of Pediatrics
Research interest: Neonatal microbiome development
"I love what I do and feel so fortunate to be able to be a physician-scientist. For me personally, this exhibit is epic in the magnitude of the message it sends to all young girls out there – that they can be anything they want. As a young girl I was told many times by many different people that I shouldn't try and become a doctor. My hope is that no other girl out there will ever be told they can't be a scientist, engineer, astronaut, etc. They can! This exhibit demonstrates beautifully that they can be whatever they want!"
Publications by Dr. Mirpuri
Pediatric care and training at UTSW
Learn more about the Pediatric Group expansion into southern Dallas
The UTSW Pediatric Group is is one of the largest pediatric groups in Texas, with more than 300 full-time physicians providing care at UTSW, Children's Health, Parkland Hospital, Scottish Rite for Children, and Texas Health Resources.
---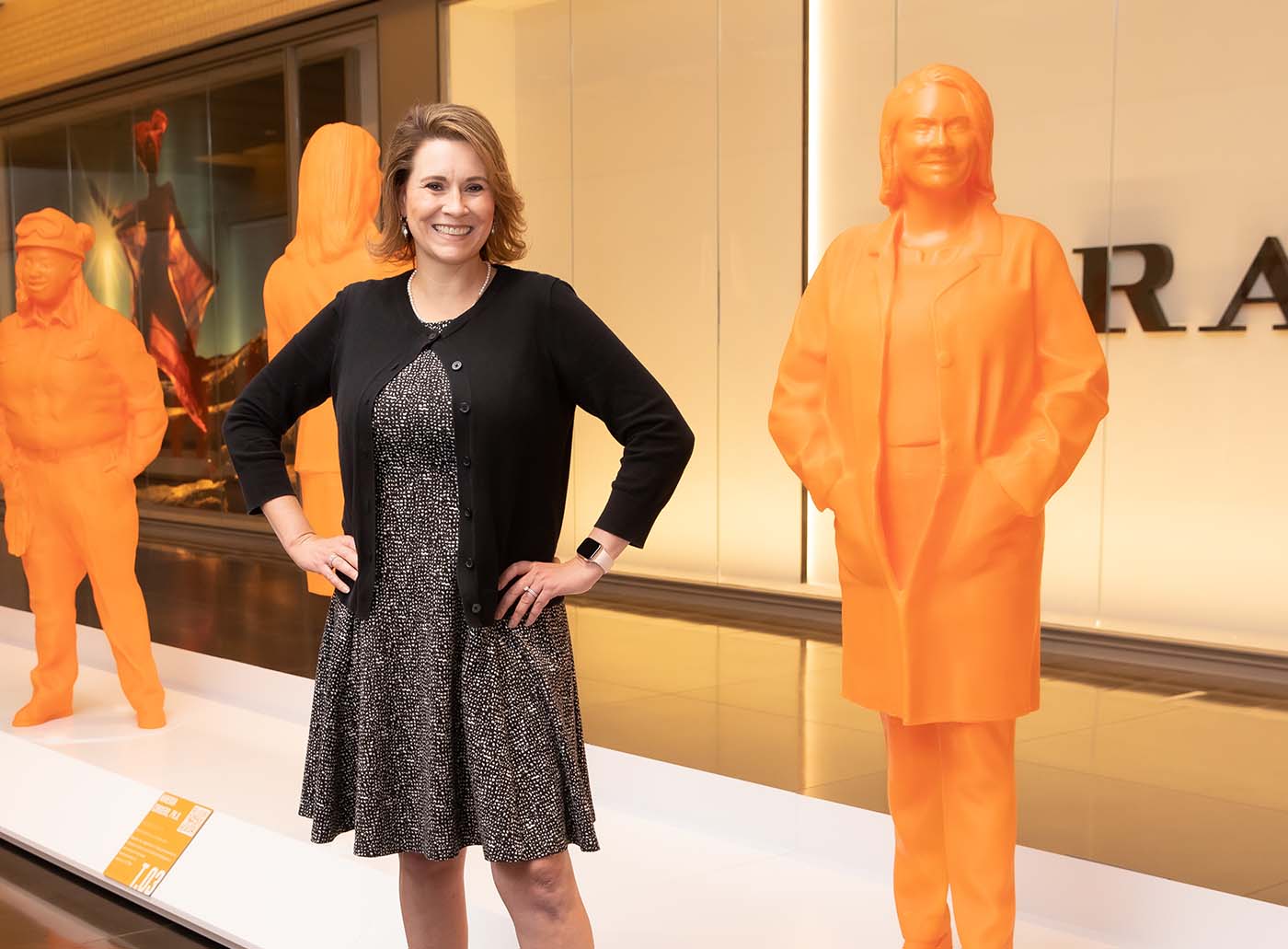 Danielle Robertson, O.D., Ph.D.
Cell biologist and optometrist
Associate Professor of Ophthalmology
Research interests: Corneal health, dry eye, and infections diseases
Visit the Robertson Lab
"It is an honor to be featured in the If/Then statue exhibit. It is a fantastic opportunity to get to represent the University at both a local and national level and show how committed we are to encouraging the next generation of STEM pioneers. An exhibit such as this is a very powerful way to show girls and boys that everyday women can be successful in STEM. Only 30 percent of the STEM workforce is female, so getting this message out at an early age is really a key step in ultimately closing the gender gap."
MedBlogs by Dr. Robertson
Ophthalmic care and training at UTSW
---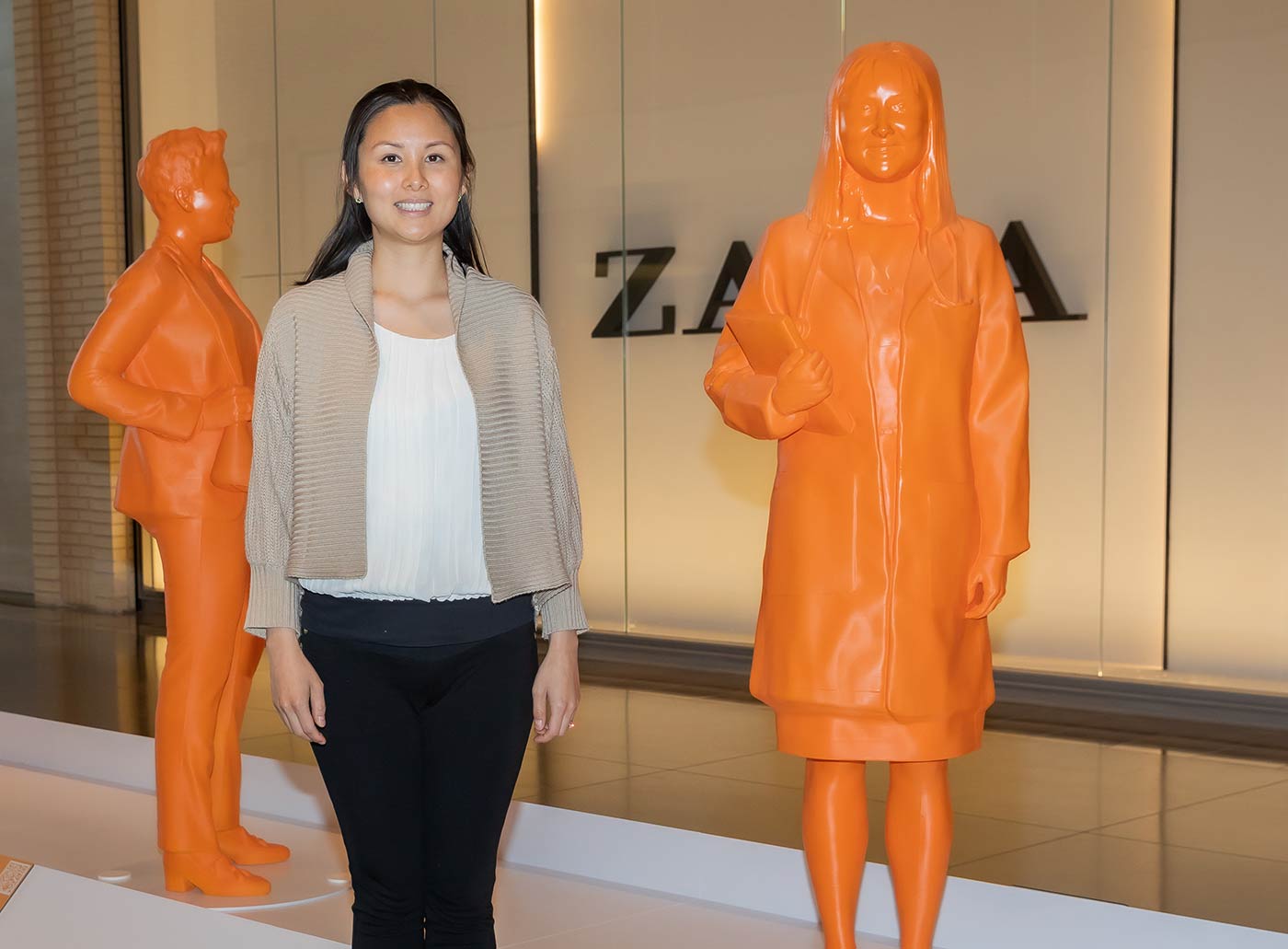 Nina Niu Sanford, M.D.
Gastrointestinal radiation oncologist
Assistant Professor of Radiation Oncology
Research interests: Clinical trials of adaptive radiation therapy in gastrointestinal cancers, disparities in access to care and cancer outcomes, microbiome and immunotherapy
Dedman Family Scholar in Clinical Care
"It's a huge honor and super exciting to be a part of this exhibit – also a bit surreal to see myself in 3D statue form. As a young female physician in a male-dominated specialty (radiation oncology), I feel a responsibility toward the next generation of women – to help, inspire, and teach. There is already data that women have suffered disproportionately from the COVID-19 pandemic as compared to men, and this disparity is more pronounced among minority populations. So now, more than ever, young women are in need of diverse role models in STEM careers."
UTSW Newsroom: Research published by Dr. Sanford
MedBlogs by Dr. Sanford
About cancer care, research, and training at UTSW
---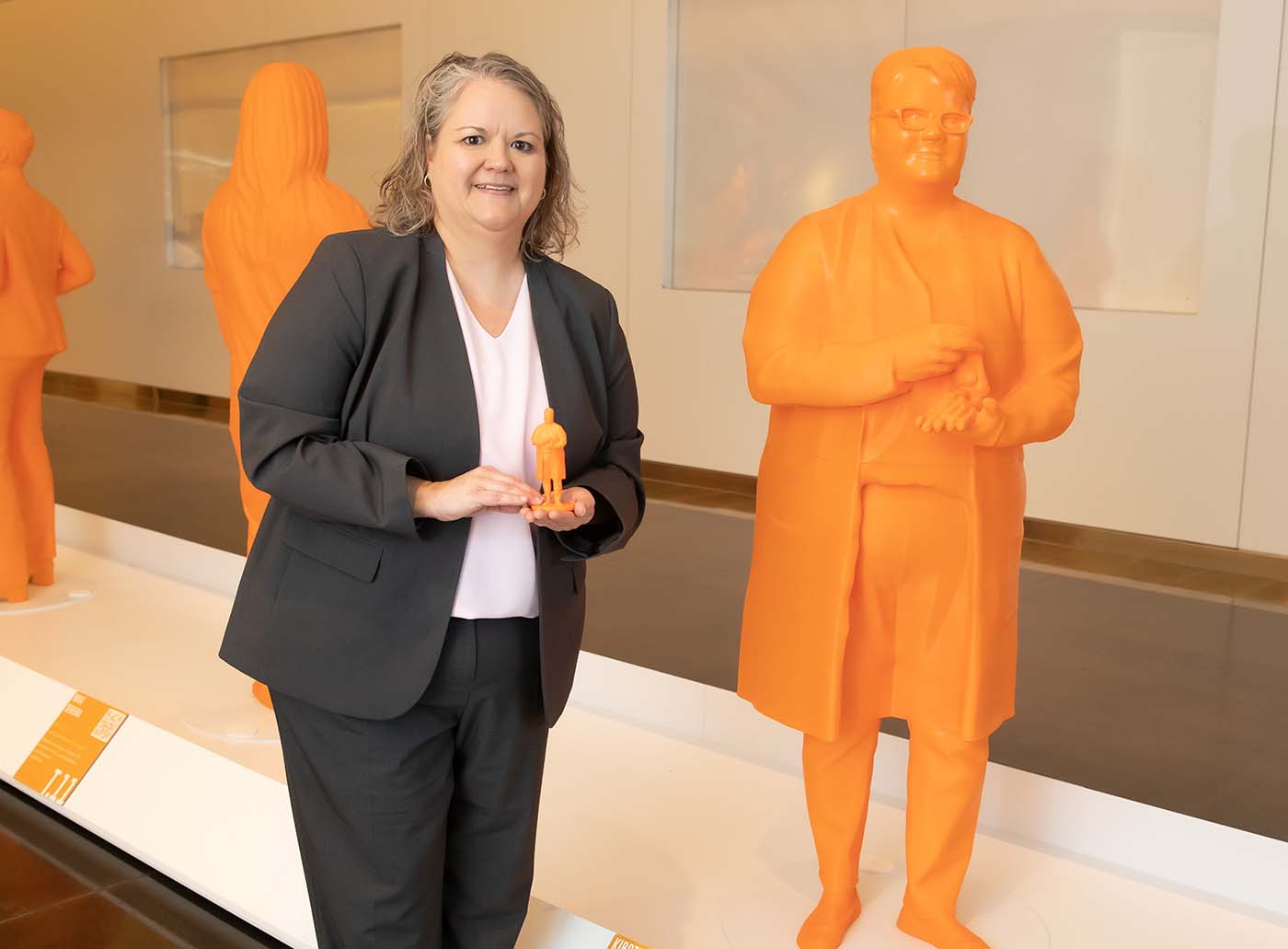 Kirsten Tulchin-Francis, Ph.D.
Bioengineer and biomechanist
Assistant Professor of Health Care Sciences and Prosthetics-Orthotics
Division Director, Movement Science Laboratory at Scottish Rite for Children
Research interest: Gait and motion analysis
"I am honored to be a part of this historical exhibit of successful women in STEM. It is my hope that this prominent and public display of women in STEM will be an inspiration to young girls and boys. Successful women in STEM don't fit into any one mold. As a society, it is imperative that successful women continue to be portrayed publicly through exhibits such as this, as well as in museums and through entertainment such as magazines, TV, and movies."
About health care professions training at UTSW