Doctor of Physical Therapy Admissions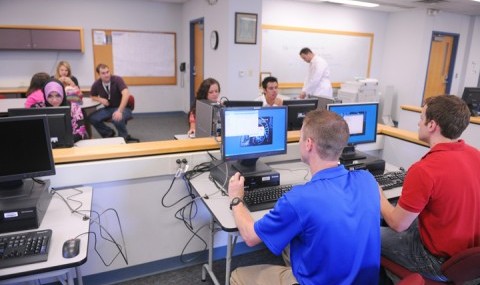 Thanks for taking a closer look at the strengths and resources of UT Southwestern's Doctor of Physical Therapy Program. We're dedicated to helping students prepare for a successful career in one of health care's most rewarding fields — and we invite you to apply.
The Application Process
The first step is to complete the PTCAS online application by December 1. PTCAS is a web-based application system sponsored by the American Physical Therapy Association that enables you to apply for multiple PT programs with a single application. We encourage you to apply for several programs to increase your chances of being admitted.
The cost to apply can be found at PTCAS Fees.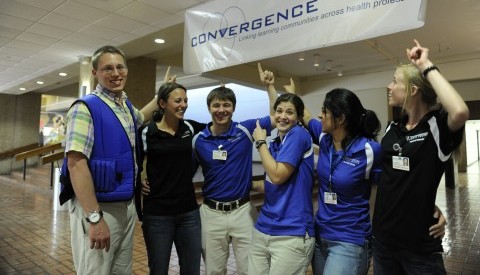 Important Dates
The Physical Therapy application cycle runs July 1–December 1. Once your application is complete and verified from PTCAS, our Admissions Committee will review your file.
Interviews
If invited for an interview in January, you'll participate in a group interview with three or four other applicants, meet with current students, and take a campus tour. You don't need to prepare anything in advance, but if possible, bring an updated transcript in case there are questions about any of your classes.
Decisions
After each interview day, our Admissions Committee makes a final review and notifies both members and alternates for the incoming class.
As You Apply
Each year, we receive more than 600 completed applications for 40 spots. As you prepare your application, your goal should be to demonstrate that you are ready to handle the demands of the curriculum.
The Admissions Committee evaluates each applicant as a whole. The quality and quantity of academic preparation, letters of recommendation, exposure to physical therapy, and community service activities reflected in your application materials and statements are all part of the evaluation process.
School of Health Professions Diversity and Inclusion Scholarship
Each year, the department/program will provide a non-renewable $1,500 scholarship to two incoming students. The purpose of this scholarship is to diversify the enrollment of the School of Health Professions by providing a financial incentive to students from disadvantaged backgrounds* who are offered admission to the Physical Therapy program. More information on this scholarship will be provided during the application and admissions process.
*From a disadvantaged background as defined by the U.S. Department of Health and Human Services:
An individual from a disadvantaged background is defined as one who comes from an environment that has inhibited the individual from obtaining the knowledge, skill, and abilities required to enroll in and graduate from a health professions school, or from a program providing education or training in an allied health profession; or comes from a family with an annual income below a level based on low income thresholds according to family size published by the U.S. Bureau of Census, adjusted annually for changes in the Consumer Price Index, and adjusted by the Secretary, HHS, for use in health professions and nursing programs.
Equal Opportunity
We welcome applications regardless of race, color, national origin, religion, sex, age, veteran status, or disability. Read our Non-Discrimination Policy.