Admissions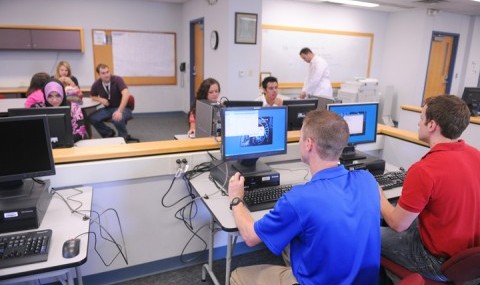 Thanks for taking a closer look at the strengths and resources of UT Southwestern's Doctor of Physical Therapy Program. We're dedicated to helping students prepare for a successful career in one of health care's most rewarding fields—and we invite you to apply.
The Application Process
UT Southwestern Physical Therapy utilizes PTCAS for receiving applications. Please go to Physical Therapist Centralized Application Service (PTCAS) to complete and submit your application.
Important Dates
The Physical Therapy application cycle runs July 1 - December 1. Once your application is complete and received from PTCAS, our Admissions Committee will review your file.
Interviews
We hold interviews in October, November, and January for candidates we'd like to get to know better. Interview days are full of activities, so plan to be with us for at least half a day. We begin with an introduction of our faculty and a short presentation about the program.
During your visit, you'll participate in a group interview with three or four other applicants, meet with current students, and take a campus tour. You don't need to prepare anything in advance, but if possible, bring an updated transcript in case there are questions about any of your classes.
Decisions
After each interview day, our Admissions Committee makes a final review and notifies members and alternates for the incoming class.
As You Apply
Each year, we receive more than 500 completed applications for 45 class positions. As you prepare your application, your goal is to show that you are ready to handle the demands of the curriculum.
In addition to academics, the Admissions Committee evaluates each applicant as a whole. The quality and quantity of academic preparation, letters of recommendation, exposure to physical therapy, and community service activities reflected in your application materials and statements are all part of the evaluation process.
Equal Opportunity
We welcome applications regardless of race, color, national origin, religion, sex, age, veteran status, or disability. Our commitment to equal opportunity includes nondiscrimination on the basis of sexual orientation.