Chair's Message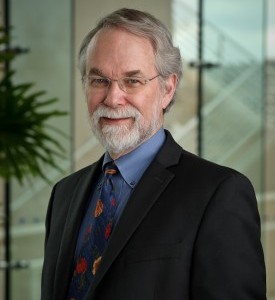 As a member of the UT Southwestern Medical Center faculty and Chair of the Department of Physiology, I have seen firsthand the commitment to excellence and the unwavering focus on biomedical research and discovery that are the hallmarks of a great academic medical center. Indeed, UT Southwestern is the scientific home to Nobel Prize laureates, numerous members of the National Academy of Sciences and Institute of Medicine, as well as Howard Hughes Medical Institute investigators.
Outstanding scientific discovery flourishes in an environment where outstanding scientists are given the support to succeed. Within the Department of Physiology, our success is due, in part, to a strong culture of support and mentorship that we nourish. Senior faculty members understand that mentorship is crucial to the success of the entire department, and are generous in supporting junior faculty. A structured mentoring program provides each junior faculty member with at least three senior faculty mentors for discussions about progress, research activities, grant support, teaching, student and postdoctoral mentoring, and other activities. Mentorship that occurs as part of research collaboration has proven to be particularly valuable.
Each day, the free flow of ideas and suggestions regarding management of a research laboratory, manuscript submissions, grant applications, teaching, committee memberships, participation in professional societies, career development, personnel matters, etc., happen in meetings, seminars, works-in-progress, and, wholeheartedly, in daily exchanges. In this environment, junior faculty members also craft their own personal mentorship network within the department and across campus.
We realize as well that our roles extend beyond the boundaries of our research facilities and laboratories. The members of the Department of Physiology consider our service mission to the entire UT Southwestern Medical Center as an opportunity. Physiology faculty serve at all levels in the institution, including chairs and members of standing committees for the President and Dean in addition to committees for the Six-Year Planning process and academic accreditation. They are also active in scientific review panels and boards for the National Institutes of Health, the American Heart Association, Muscular Dystrophy Association, and the Cystic Fibrosis Foundation. They are editors and members of editorial boards for important scientific journals, and are routinely elected leaders of scientific meetings for FASEB and Gordon Conferences.
We also fully embrace our role as trainers of tomorrow's outstanding scientists by teaching courses in the Medical School, the Graduate School, and the School of Health Professions.
I invite you to learn more about the Department of Physiology throughout this site. If you have further questions, please see the detailed contact information on this site.
James T. Stull, Ph.D.
Professor
Chair, Department of Physiology
Fouad A. and Val Imm Bashour Distinguished Chair in Physiology
Research Interests: Contractile signal integration and protein phosphorylation