Education & Training
The Department of Physical Medicine and Rehabilitation (PM&R) offers residency and fellowship training programs.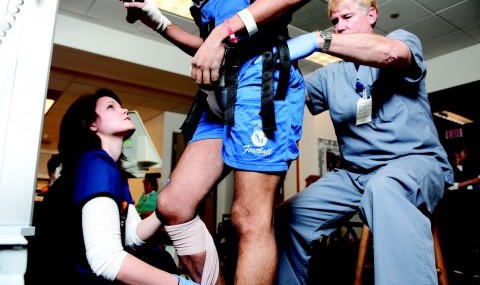 Residency Program
The PM&R Residency offers a balance of inpatient and outpatient rehabilitation experience and prepares residents for a career in private practice, research, or academic medicine.
Fellowship
We offer fellowships in several subspecialty areas, including spinal cord injury, pediatrics, pain, brain injury, neuromuscular medicine, and sports medicine.