Liver disease specialist Bezerra named new Chair of Pediatrics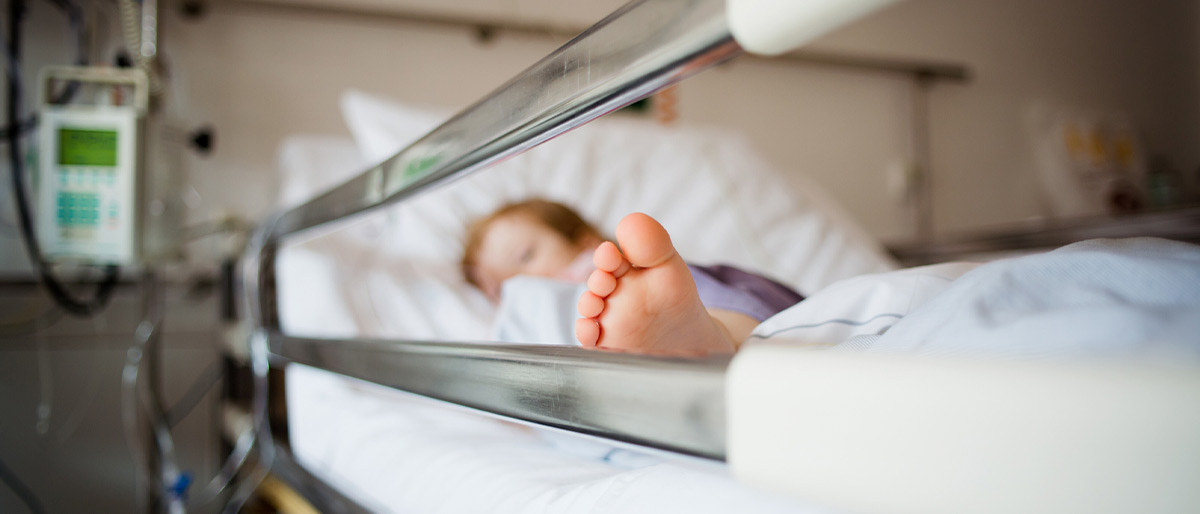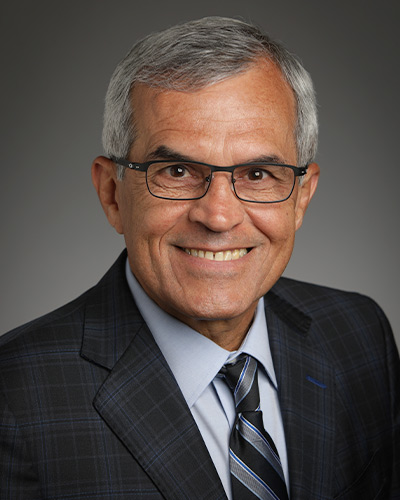 Jorge A. Bezerra, M.D., a nationally recognized leader in pediatric hepatology, has been named Chair of the Department of Pediatrics at UT Southwestern and Pediatrician-in-Chief at Children's Medical Center Dallas. Dr. Bezerra holds the Robert L. Moore Chair in Pediatrics.
A pediatric gastroenterologist, Dr. Bezerra joined UT Southwestern on Oct. 1 from Cincinnati Children's Hospital Medical Center (CCHMC), where he most recently served as Professor of Pediatrics, Director of the Division of Pediatric Gastroenterology, Hepatology, and Nutrition, and Medical Director of the Pediatric Liver Care Center. He also served as Director of the Cincinnati Digestive Health Center, a Research Core Center funded by the National Institute of Diabetes and Digestive and Kidney Diseases (NIDDK) to advance digestive disease research at the University of Cincinnati College of Medicine.
Dr. Bezerra said he is greatly honored and humbled to join UT Southwestern and Children's Health as the organizations align their strategic priorities via the Joint Pediatric Enterprise (JPE) to meet the rapidly growing needs of the North Texas pediatric community. Formed in 2019, the JPE builds upon a 60-year affiliation between the two institutions and is structured to facilitate shared decision-making and operational alignment.
"I'm excited and energized to transition to your culture of excellence, to learn about your aspirations, and together pursue the tripartite mission – to educate, discover, and heal," Dr. Bezerra said. "I look forward to collaborating with each of our faculty members, investigators, clinical team members, trainees, and staff to pursue truly aspirational goals, to pursue transformative projects, and to use science to improve child health."
W. P. Andrew Lee, M.D., Executive Vice President for Academic Affairs, Provost, and Dean of the Medical School said, "Dr. Bezerra's expertise as a clinician and researcher and his proven leadership will further elevate UT Southwestern and Children's Health as a national hub for excellence in pediatric discovery and clinical care."
After earning his medical degree from the Federal University of Rio Grande do Norte School of Medicine in Brazil, Dr. Bezerra completed his pediatrics residency at the University of Arizona Health Sciences Center. He subsequently completed clinical and research fellowships in pediatric gastroenterology, hepatology, and nutrition at CCHMC.
Throughout his 28-year career at Cincinnati Children's, Dr. Bezerra maintained a busy clinical practice and well-funded research lab focused on preclinical and translational research on biliary atresia, the most common cause of chronic liver disease in children. More than 100 scientific journal articles bear his name.
His scientific achievements include the discovery of a key immunologic signature in the liver of children with biliary atresia. Using predictive analytics, the Bezerra lab identified matrix metalloproteinase-7 (MMP-7) as a diagnostic biomarker of biliary atresia. The discovery led to a test now transitioning to clinical use to facilitate diagnostic algorithms and shorten the time to surgical treatment.
Dr. Bezerra is an elected member of the American Society for Clinical Investigation and the Association of American Physicians. He is also a Fellow of the American Gastroenterological Association and served as the 71st President of the American Association for the Study of Liver Diseases in 2020. He currently serves as Chairman of the Board of Scientific Counselors of the Intramural Research Program of the NIDDK.
Dr. Bezerra succeeds Stephen X. Skapek, M.D., who has served as Interim Chair of Pediatrics since September 2020 and is Chief of the Division of Pediatric Hematology and Oncology.