Wright appointed Chief of Pediatric Rheumatology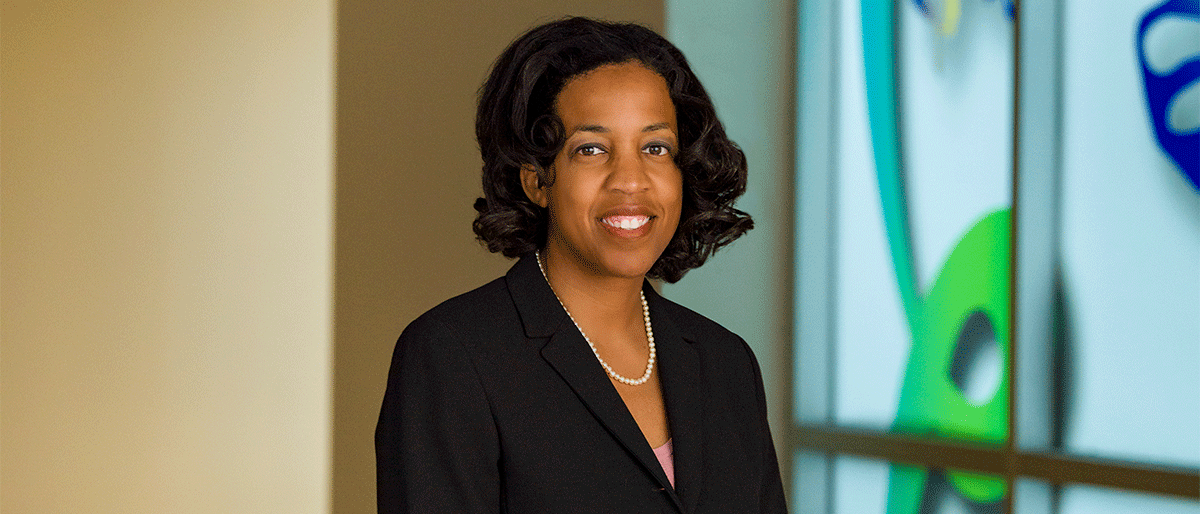 Tracey B. Wright, M.D., has been appointed Chief of Pediatric Rheumatology at UT Southwestern, Scottish Rite for Children, and Children's Health after serving as the Division's Interim Chief since summer 2019.
A faculty member of the UTSW Department of Pediatrics, Dr. Wright practices at Scottish Rite and Children's Health. She has been named a D Magazine Best Pediatric Specialist for many years.
"Members of the national pediatric rheumatology community recognize her as a rising star," said Stephen X. Skapek, M.D., Interim Chair of Pediatrics at UT Southwestern. "Her skills and leadership will enrich our clinical and scholarly missions in the Department of Pediatrics."
Together, UT Southwestern, Children's Health, and Scottish Rite serve as major resources for pediatric rheumatology in North Texas, operating the largest and longest-established multispecialty clinic for children with rheumatic disease in the region, with rheumatology clinics at Children's Health and Scottish Rite.
"As the Joint Pediatric Enterprise (JPE) evolves, our goal is to invest in our clinical programs to better serve our growing patient population," said Dai H. Chung, M.D., Chief Medical Officer of the JPE and Chief of the UTSW Division of Pediatric Surgery. "Dr. Wright's experience and leadership will ensure we continue to collaborate to provide the highest quality care and meet the rheumatology needs of patients in North Texas and beyond."
The Pediatric Rheumatology Division offers one of the 36 Accreditation Council for Graduate Medical Education-accredited pediatric rheumatology fellowship programs in the U.S. and has trained fellows from around the world for more than 30 years. Four of the approximately 364 board-certified pediatric rheumatologists in the U.S. are Division faculty.
"I am honored to lead such a hardworking team," Dr. Wright said. "We are in a unique position because our programs involve multiple institutions. I plan to leverage those relationships to ensure that we remain a destination program as we grow and expand beyond our current footprint."
Dr. Wright, who joined the UT Southwestern faculty in 2008, also serves as Associate Professor of Pediatrics and Pediatric Fellowship Program Director. Her clinical and research interests focus on pediatric systemic lupus erythematosus and improving outcomes for children and adolescents with the disease. She is currently Principal Investigator for the Clinical and Sample Core for the National Institute of Arthritis and Musculoskeletal and Skin Diseases-funded Center for Lupus Research, an integrated, cooperative center based at UT Southwestern, and the Drukier Institute for Children's Health at Weill Cornell Medicine.
A graduate of Yale University, Dr. Wright received her medical degree from Medical College of Pennsylvania's Hahnemann School of Medicine and completed her internship and residency in pediatrics and a fellowship in pediatric rheumatology at Children's Hospital of Philadelphia.