Gattineni appointed Chief of Pediatric Nephrology Division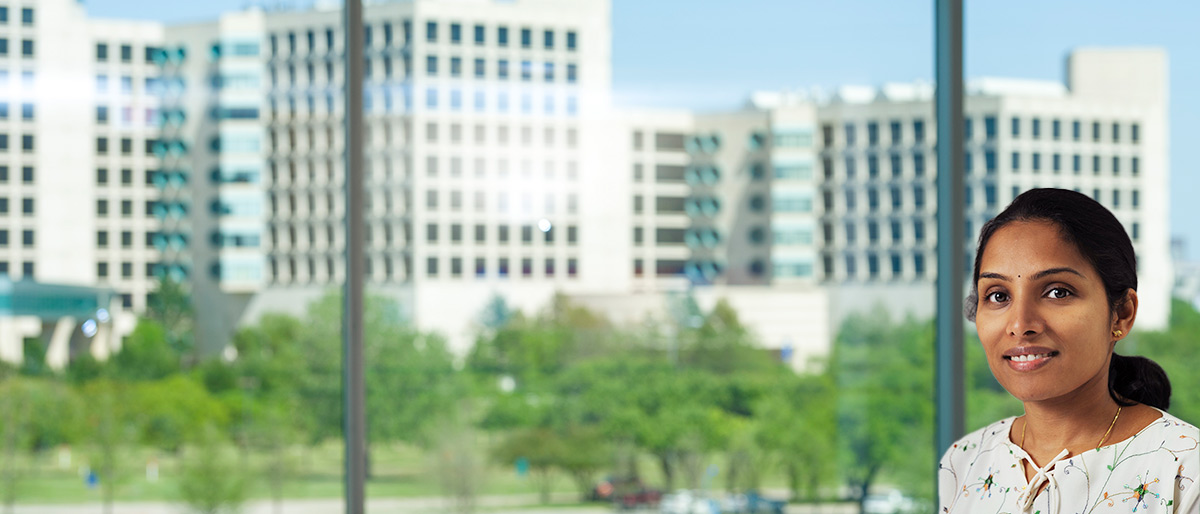 Jyothsna Gattineni, M.D., has been appointed Chief of Pediatric Nephrology for UT Southwestern and Children's Health after serving as the Division's Interim Chief since early 2019.
Under her leadership, the Division within the UTSW Department of Pediatrics has grown to include 10 full-time pediatric nephrologists.
"Dr. Gattineni's extensive clinical experience combined with her leadership skills made her the perfect choice to build upon the Division's legacy while fostering a culture of excellence, innovation, teamwork, and compassion," said Stephen Skapek, M.D., Interim Chair of Pediatrics.
One of the largest pediatric nephrology programs nationwide, the Division is the main provider of clinical and testing services for children with kidney disease, bone disease, and hypertension at Children's Medical Center Dallas and Children's Medical Center Plano. Currently, Nephrology physicians care for 60 to 70 patients with end-stage renal disease, placing the program among the three largest providers of such care for children in the country. U.S. News & World Report's annual Best Hospitals listing consistently ranks the Division among the top pediatric nephrology programs nationwide.
The Division is also home to multiple research labs and remains one of a handful of fellowship programs funded by a National Institutes of Health (NIH) T32 grant to train pediatric nephrologists.
"I appreciate the confidence entrusted in me to lead this Division, which has a storied past and growing footprint in North Texas," said Dr. Gattineni, named a D Magazine Best Pediatric Specialist since 2017.
Dr. Gattineni first joined the UT Southwestern faculty in July 2009 and serves as Associate Professor of Pediatrics. Her clinical interests include phosphate homeostasis and disorders of phosphate metabolism, chronic kidney disease, hemolytic uremic syndrome, dialysis, and transplantation.
As an NIH-funded scientist, Dr. Gattineni aims to better understand kidney disease and open the door to new treatments. Her research focuses on understanding the fibroblast growth factor 23 (FGF23) hormone and how it impacts patients with chronic kidney disease. Her lab has characterized the receptors for this hormone, and in doing so, generated a mouse model with a 25- to 50-fold increase in FGF23 levels. Dr. Gattineni is using this model to determine if elevated FGF23 contributes to the bone, vascular, and cardiac disease seen in patients with chronic kidney disease.
Dr. Gattineni received her medical degree from Stanley Medical College and Hospital in Chennai, India, and completed an internship in internal medicine, surgery, and pediatrics at Government Stanley Medical College Hospital. She subsequently completed residencies in pediatrics at The Royal Bolton Hospital in England and at Driscoll Children's Hospital in Corpus Christi, Texas. Dr. Gattineni then completed a pediatric nephrology fellowship at UT Southwestern/Children's Medical Center.