Increasing patient care and biomedical innovation needs drive campus expansion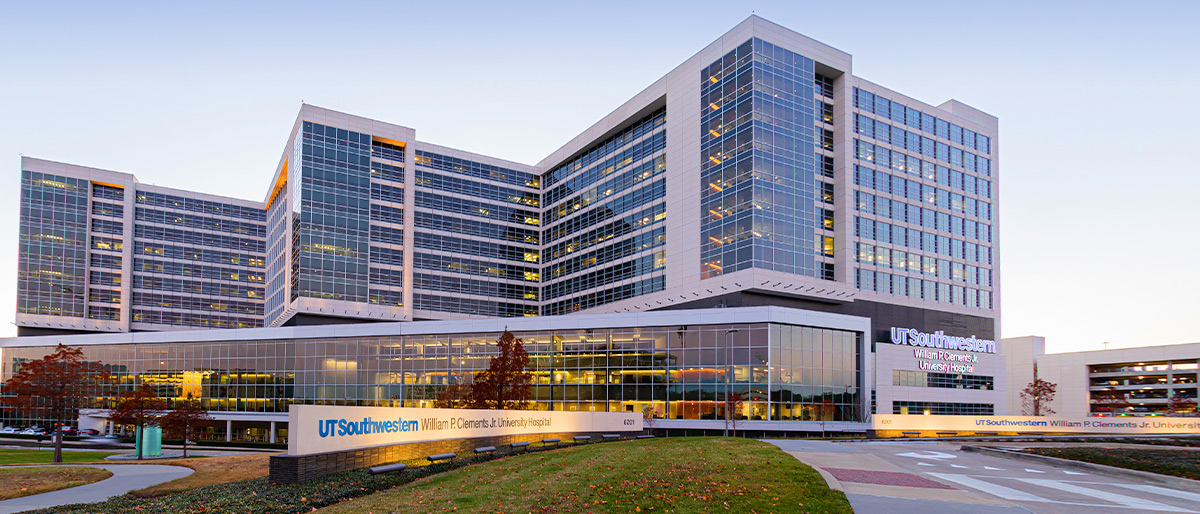 Unprecedented growth of UT Southwestern on campus is driving the institution toward even higher levels of real value in foundationally delivering on its mission to promote health and a healthy society that enables individuals to achieve their full potential.
Daniel K. Podolsky, M.D., President of UT Southwestern, said earlier this year that ongoing construction "was not growth for growth's sake" but rather an opportunity to embrace what " … epitomizes the essence of what is UT Southwestern. It is creating the opportunity for us to deliver on our mission through the care that we provide to our patients and their families, the research that is carried out in our laboratories, and through the training of the next generation of physicians, medical scientists, and other health care providers."
In 2021, the campus footprint was significantly adjusted with the operational launch of William P. Clements Jr. University Hospital's third tower in January and the opening of the newly expanded Radiation Oncology Building. Ongoing major construction projects include the North Campus Outpatient Cancer Care and Brain Research Towers, as well as the late-year groundbreaking for the Texas Instruments Biomedical Engineering and Sciences Building.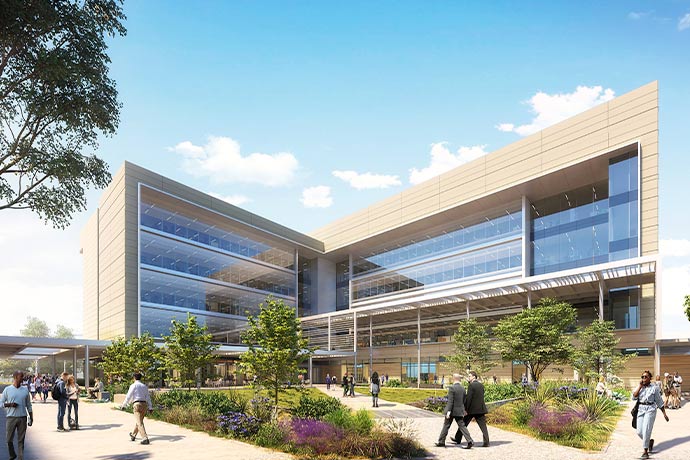 UT Southwestern's campus currently includes almost 15.5 million square feet of building space, with about 2.7 million square feet of capital or renovation projects under construction or in planning and design. This unprecedented institutional growth reflects burgeoning opportunities to serve patients while also addressing the need for additional research laboratories and educational facilities. In 2021, UT Southwestern had about 2.96 million square feet of construction approved by the UT System and underway, including 1.75 million square feet of future occupied buildings and more than 1.2 million square feet of garage space.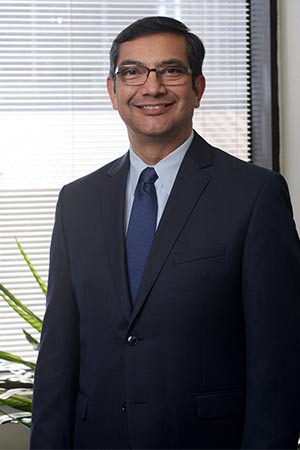 Juan M. Guerra Jr., Vice President for Facilities Management, leads these brick-and-mortar efforts. His docket in 2021 included nine current and five future capital improvement projects.
The most visible, completed campus project was the expansion of the 460-bed Clements University Hospital, which began in 2017 and was fully finished in mid-January. The $502.1 million project added a 654,000-square-foot third tower that serves as the clinical home for the Peter O'Donnell Jr. Brain Institute and includes specialty care units for patients with diseases of the brain such as epilepsy, Alzheimer's, or stroke. The tower also includes more operating rooms, an expanded emergency department, and additional patient rooms that increased the hospital's bed count to about 875.
"We're really proud of the hospital expansion and the contribution that we'll make to the health of our community. We're also excited about the contribution it will make to our institutional priorities to educate, discover, and heal," said John Warner, M.D., Executive Vice President for Health System Affairs. "One of the great strengths at UT Southwestern is our physicians and other providers coming together to care for patients in a team-based multidisciplinary way. Particularly in a procedural environment, that's critically important as you integrate different types of physicians and also different types of technologies to make a big difference in how we improve outcomes for patients."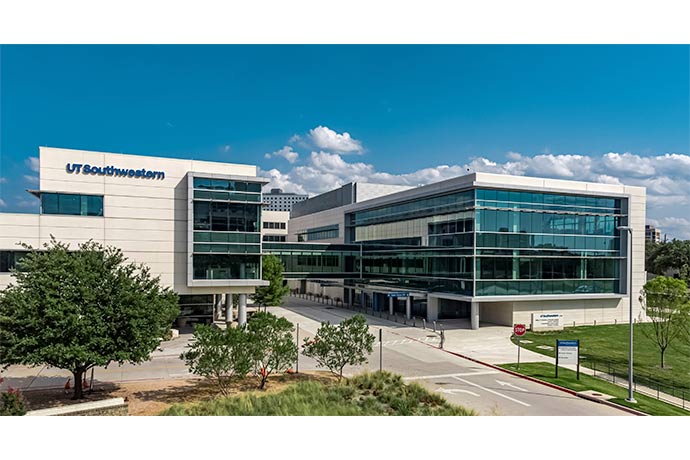 UT Southwestern, a recognized leader in radiation oncology, also nearly doubled its facility dedicated to this specialty in 2021. The expansion brought the total combined space to more than 130,000 square feet that boasts 49 exam rooms, procedure rooms, patient-support rooms, two children's areas, a cafeteria, and a collection of the most sophisticated treatment machines. "Smart" treatment technologies provide a personalized patient experience through artificial intelligence-assisted radiation therapy adaptable to changes in the patient's anatomy, tumor size, and position, along with the ability to monitor treatment progress due to biological and functional changes.
Radiation Oncology is a key component of UT Southwestern's Harold C. Simmons Comprehensive Cancer Center – one of 51 designated comprehensive cancer centers in the U.S. by the National Cancer Institute – a member of the elite 30-member National Comprehensive Cancer Network with its cancer program nationally ranked among the top 25 by U.S. News & World Report.
And the future continues to look bright, thanks to ongoing construction projects.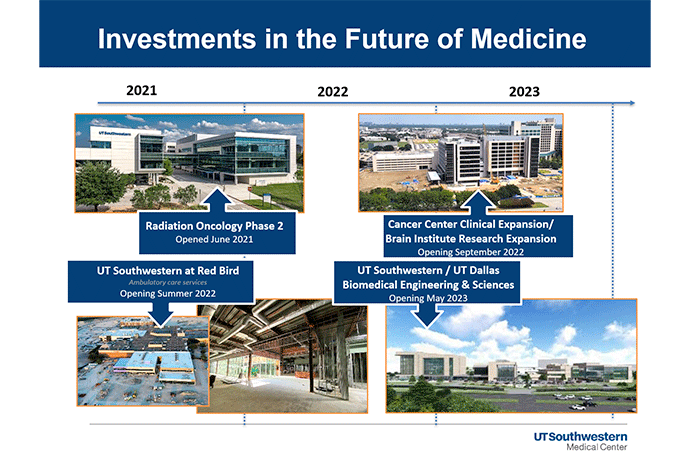 The North Campus Outpatient Cancer Care and Brain Research Towers, scheduled to open mid-2022, will soon add volume to UT Southwestern's clinical and research initiatives. The $454.7 million towers, which broke ground in 2019, share a four-story footprint, each topped off by distinctive five-floor structures. One tower, recently named the Peter O'Donnell Jr. Biomedical Research Building in honor of the late philanthropist, will house research efforts of the O'Donnell Brain Institute and the other will provide outpatient care and clinical trials space for the Simmons Cancer Center. In all, this expansion adds more than 584,500 square feet of space to the North Campus.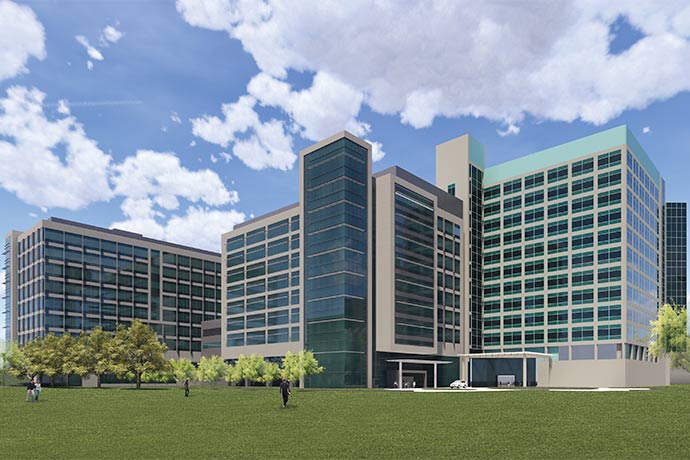 "This building will more than double our current cancer care capabilities on campus," said Carlos L. Arteaga, M.D., Director of the Simmons Cancer Center. "It also will harbor our large infrastructure for clinical trials. We expect the Outpatient Cancer Care Tower not only to be the exceptional destination for cancer patients seeking the latest standards of care, but also a shining light for clinical investigations, innovation, and progress."
"The new tower will allow us to nucleate unique groups of exceptional researchers in diverse disciplines required to comprehensively explore and advance brain science, with a focus on those areas that are ripe for human translation," said William T. Dauer, M.D., Director of the O'Donnell Brain Institute.
In November, ground was broken for construction of the Texas Instruments Biomedical Engineering and Sciences Building that will catalyze a unique partnership between UT Southwestern and UT Dallas, bringing their biomedical engineering programs together to foster innovative solutions for unmet medical needs.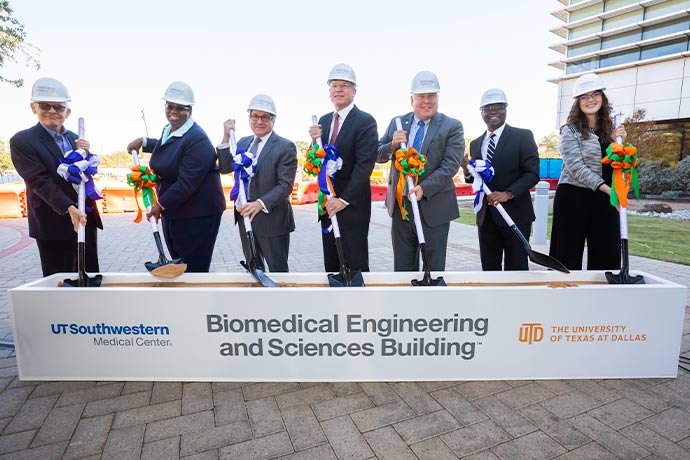 The 150,000-square-foot, five-story facility on East Campus will support the work of dozens of faculty members and their teams with both wet and dry laboratory space, as well as areas designated specifically to promote multidisciplinary interactions when it opens in 2023. A Biodesign Center will feature a large assembly/design studio, a metal fabrication shop, and rooms for 3D printing.
"This new facility deepens the collaboration between UT Southwestern and UT Dallas to advance transformational bioengineering research to improve patient care," said Dr. Podolsky. "By integrating biomedical engineering with advances in related fields such as artificial intelligence, molecular imaging, robotics, and genetic engineering, the UTSW-UTD collaborations will further solidify North Texas as a hub for biomedical innovation."