State of Nursing address highlights past year's triumphs and challenges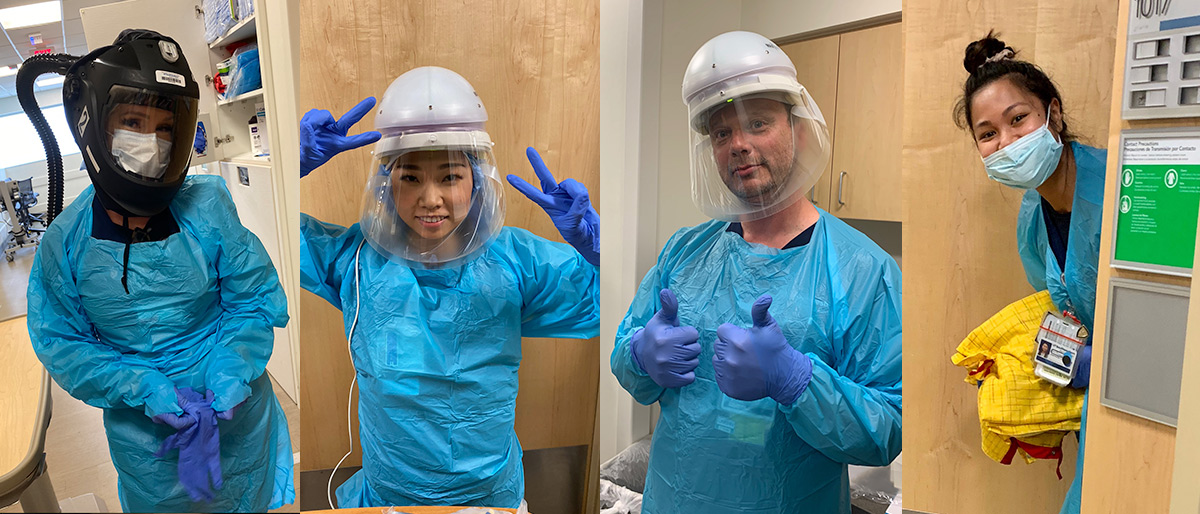 "I'm reminded of what Florence Nightingale said: 'how very little can be done under the spirit of fear,'" UT Southwestern's Chief Nurse Executive Susan Hernandez told a virtually packed house during her fifth annual State of Nursing address. "I think many would acknowledge that there have been times of fear through the coronavirus pandemic and that is OK. But it hasn't stopped us from doing amazing work."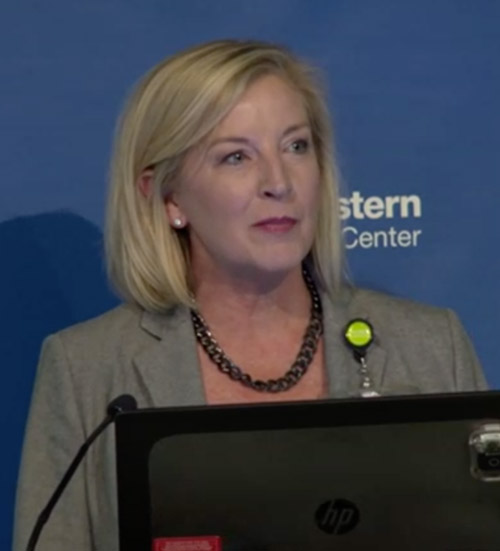 Due to COVID-19 precautions, Ms. Hernandez, MBA, B.S.N., RN, delivered her annual message to hundreds of nurses and medical professionals via livestream on May 8. The event took place during National Nurses Week, the American Nurses Association's weeklong celebration that honors nurses' contributions to society each year from May 6 to May 12. Her remarks coincided with the World Health Organization's designation of 2020 as Year of the Nurse and Midwife, and touched on topics like nurse resiliency.
The UT Southwestern event also featured the virtual presentation of the 2020 Nurse Excellence Awards.
During her address, Ms. Hernandez said 2020 posed monumental and unique challenges for health care workers. It has been uncertain. It has been exhausting. But the circumstances have not hindered heroes in health care from serving others, she said.
While it is not news to Ms. Hernandez that our health care workers are superheroes, she said the North Texas community has witnessed firsthand the strength, courage, and compassion of nurses on the front lines of the COVID-19 pandemic.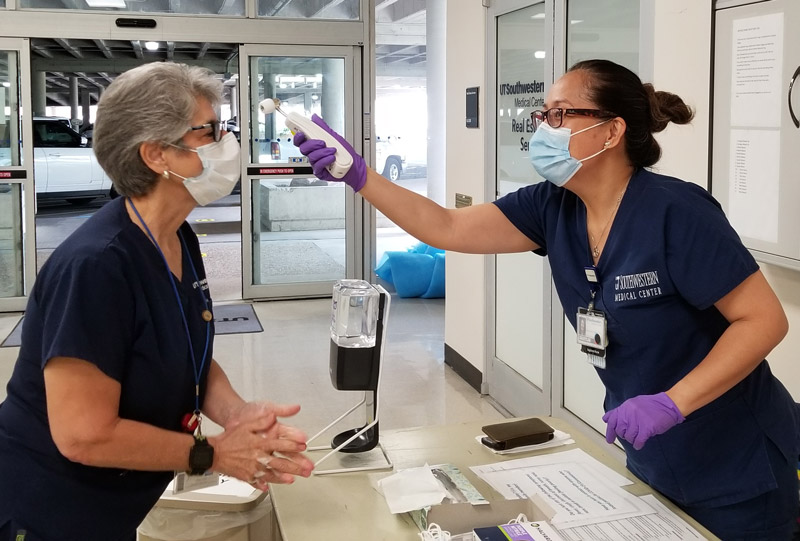 "Our nurses come to work every single day expecting to be excellent and to do excellent work," Ms. Hernandez said. "There is a palpable commitment to making sure that the patient is well taken care of and still has the best experience possible despite challenges that may exist in light of what we are going through these days."
In her comments, Ms. Hernandez cited how multidisciplinary teams have come together to achieve greatness. And with the Health System on an upward trajectory in research, patient care, and performance, UT Southwestern is geared toward a brighter future.
She said there is much to celebrate and outlined some of the areas where UTSW is gaining ground:
In fiscal year 2019, UTSW saw an additional 144,873 outpatient visits, about a 10 percent increase from the prior year, despite reduced outpatient visits since March due to the coronavirus.
UTSW continues to retain top talent and boasts nearly an 86 percent retention rate for nurses.
Since fiscal year 2017, the number of certified nurses has increased from 895 to 1,207.
In the last year, nursing research hit its 100th publication milestone.
Patient flu kiosks in ambulatory clinical locations exceeded expectations and provided 1,951 vaccinations.
UT Southwestern earned regional recognition from D Magazine's Excellence in Nursing Awards with nine RNs honored. Likewise, the DFW Great 100 Nurses organization recognized seven UTSW nurses.
Another notable achievement occurred in July when UT Southwestern's Nurse Residency Program was accredited as a Practice Transition Accreditation Program (PTAP) by the American Nurses Credentialing Center. UT Southwestern became the 112th site in the world to earn PTAP accreditation. Transition to practice programs increases clinical confidence and competence in nurses who are transitioning between settings and roles. This distinction further elevates UTSW's Nurse Residency Program, which was launched in 2016 as part of a plan to recruit and retain top nursing school graduates.
Ms. Hernandez said the road ahead is full of even more opportunities to push the envelope as an institution that is rapidly expanding its reach. She mentioned how many of the recent construction projects will allow UTSW to continue to grow in coming years, including the new 12-story tower opening its doors in October at William P. Clements Jr. University Hospital, partnerships like the collaborative medical campus in Frisco with Texas Health Resources, and UT Southwestern Medical Center at RedBird coming December 2021.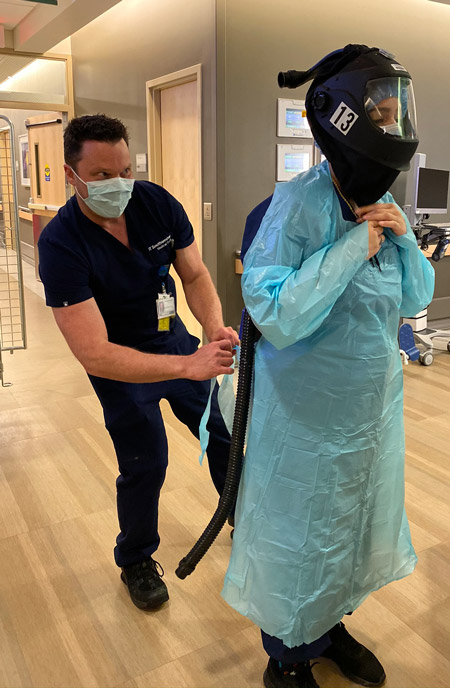 Among the accolades and innovative projects happening at UT Southwestern, Ms. Hernandez touted the exceptional clinical care that led to U.S. News & World Report ranking UT Southwestern the No. 1 Best Hospital in Dallas-Fort Worth and the No. 2 Best Hospital in Texas for the third consecutive year.
"UT Southwestern nurses are the best of the best," Ms. Hernandez said. "I have watched you adapt, pivot, lead, and continue to deliver excellent patient-centered care under extraordinary circumstances. It has been nothing short of awe-inspiring. You have been willing to learn and have been willing to step up together as a team. You all are out there doing amazing work and that will continue."