'This is My Why': UT Southwestern nurses share what motivates them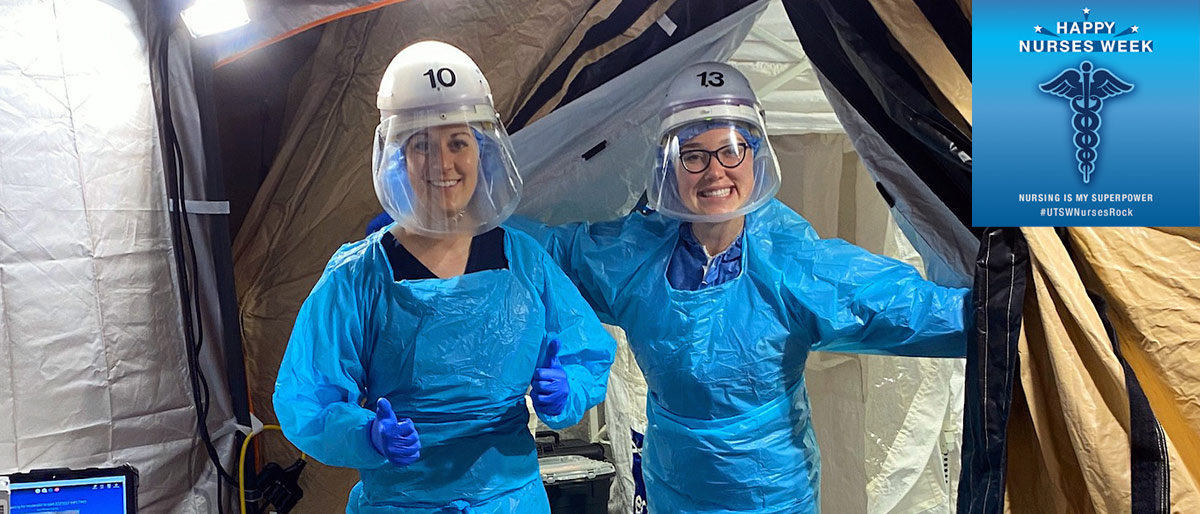 For every path we choose, there is a "why" we set out on it – a person who inspired us, a moment that defined our choices, a consideration that set us in the direction we chose to walk. In celebration of Nurses Week, May 6-12, we reached out to a cross-section of UT Southwestern nurses who work every day to embody the institution's values of excellence, innovation, teamwork, and compassion as they care for UTSW patients and contribute to important research. We asked each to share their personal "why" with us. They filmed and penned the following responses to inspire our community.
Jocelyn Alvarez Allgood, M.S., B.S.N., RN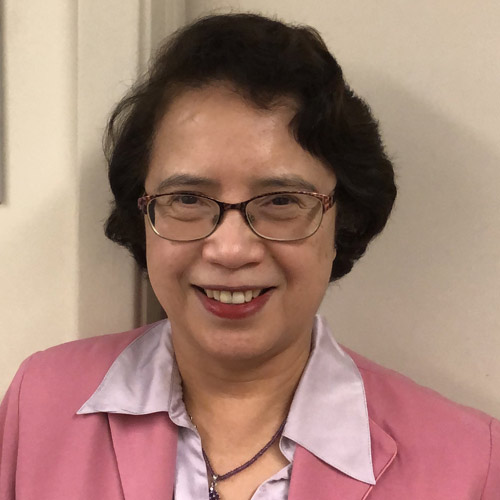 Research Nurse Manager
Nursing Research
Nurse 41 years; 8 years at UTSW
Why I became a nurse: My mother chose the nursing profession for me – it would be my ticket to come to America for a better life and for better opportunities.
My career-defining moment: The father of a patient once called me and told me his son "was willing to be a guinea pig" for our genetic study. I answered, "Actually, sir, around here we call them our heroes." The conversation was the basis for a column I went on to write for The Dallas Morning News about "our little heroes" who gave blood for our genetic study. I had the original copy framed and gave it to my Principal Investigator, Dr. Linda Baker. She told me that it still hangs on the wall of her office. And to this day, I have dedicated my career to doing research and helping the UTSW nurses do clinical research.
To my colleagues fighting COVID-19 on the front lines: You are all my heroes.
---
Holly Melofsky, B.S.N., RN, RN-BC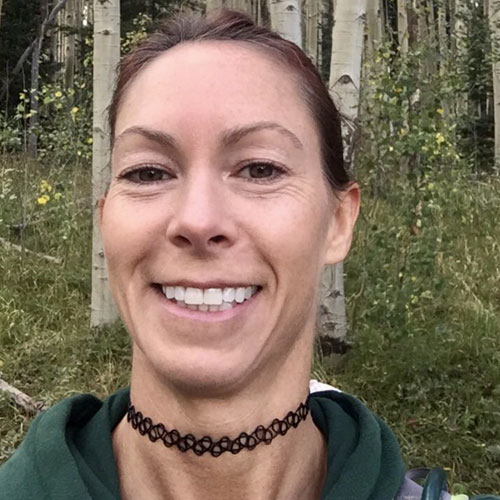 Outpatient Surgical Nurse
Outpatient Surgery Center
Nurse for 23 years; 13 years at UTSW
Why I became a nurse: My grandmother was a nurse during World War II and my hero. I took after her in many ways, and I grew up hearing her war stories. She had a way of making them entertaining and funny.
My career-defining moment: I saw a patient suffer a stroke. I was working in cardiac critical care and she was doing so well. She was sitting up in a chair eating breakfast. We were chatting and I was making her bed. She didn't respond to my question, and I knew something was wrong. Then, I got goosebumps and my heart broke as I phoned the doctor. It happened so quickly. It made me appreciate every moment, no matter how ordinary.
To my colleagues fighting COVID-19 on the front lines: Thank you so very much, and please don't forget to take care of yourself.
---
Caitlin Ornelas, B.S.N., RN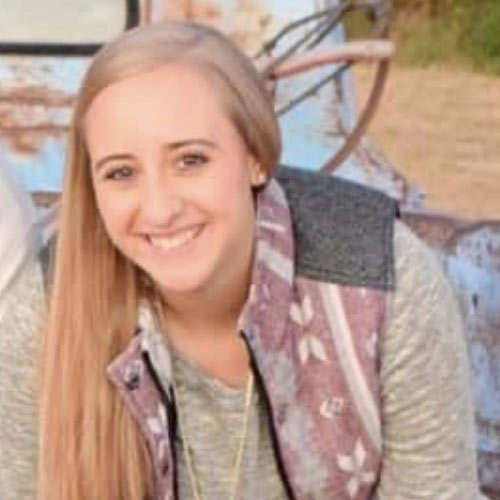 Float Nurse
Ambulatory Float Pool
Nurse for 5 years; 5 months at UTSW
Why I became a nurse: My dad is probably my biggest inspiration who pushed me to pursue nursing. He was a paramedic with the fire department in my hometown for 30 years. He later went on to earn his RN license. He loves helping and serving others in his community, and he instilled the same passion in me at a very young age. My favorite toy growing up was my "doctor's bag" full of plastic Band-Aids and a stethoscope. I took great pride in fixing all the "boo-boos" of my stuffed animals and was always the first on the scene whenever my little brother took a spill off his skateboard. I have always found myself in a caregiver role, and I find so much joy in helping others and making them smile. I attribute that joy to my dad teaching me to love others through service. He taught me to remember that the patients I serve are all dealing with very hard and sometimes traumatizing and scary situations. For them, this could very well be the worst day of their life. Treating them with love and compassion, or just being a listening and supportive ear, is sometimes the best thing I can do for them.
On working with COVID-19 patients and planning: This experience has been so enlightening. It has been amazing to see my UTSW family, our community, and the world really come together to uplift and support each other. This pandemic has changed everything we knew about life and how we live it. It has really opened my eyes to just how fast life can change and how strong we all are when we face adversity. I am so proud to see so many of my friends and co-workers step up to help whenever and wherever they are needed, with no expectations or complaints.
I've also realized how lucky and blessed I am to be in the position and profession I am and to be surrounded with the people that I have. Family is everything to me, and I am so proud to be a part of the family that is UT Southwestern.
---
Cherrissa Smith, LVN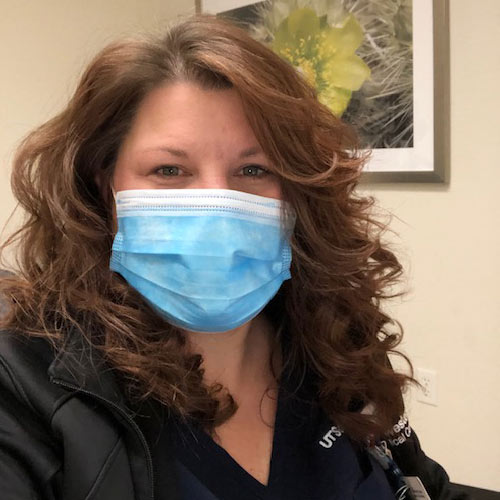 Licensed Vocational Nurse
Occupational Health
Nurse for 8 years; 3 years at UTSW
Why I became a nurse: Throughout my life I have always had the desire to serve. What sparked my interest most was being able to reach out within my community to serve at a new level in my career.
On working with COVID-19 patients and planning: I have been a part of the COVID-19 support team, which affected how I see things as a whole. The declaration of a city, state, and national quarantine has filled the minds of many people with fear, but it has also been a time to reconnect with our own desires and passions. In my experience, this pandemic has revived my passion and desire to serve the people and my community.
---
Bincy Peter, B.S.N., RN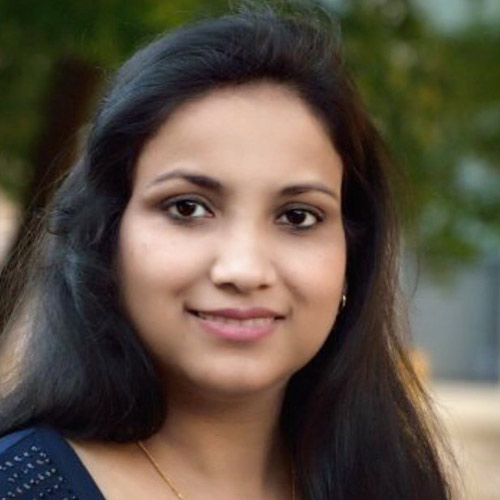 Occupational Health
Nurse for 19 years; 6 months at UTSW
Why I became a nurse: Nursing is a career that gives me opportunities to help people with many aspects of care, making a difference in people's lives, and it gives me a feeling of great satisfaction.
On working with COVID-19 patients and planning: I was part of the initial screening processes through Occupational Health. COVID-19 has changed people's personal, work, and social lives to a great extent, and this situation made me feel grateful for what I have every day. I am hoping for the better and praying for the people who are affected and struggling from this crisis.
---
Sreevani Bodavula, B.S.N., RN
RN II
12 Green
Nurse for 5 years; 2 years at UTSW
---
Renjith Cherian, B.S.N., RN
RN II
Clements 12 Green
Nurse for 3 years; 1.5 years at UTSW
---
Amanda Reitz, B.S.N., RN, PCCN
RN III
Float Pool
Nurse for 6 years; 8 years at UTSW (began as a Medical Office Assistant)

---
Michael Valenzuela, B.S.N., RN-BC
Coordinator
Ambulatory Float Pool
Nurse for 16 years; 5.5 years at UTSW
---
Mandi Longoria, B.S.N., RNC-OB, IBCLC
Magnet Program Manager
Nursing Excellence
Nurse for 16 years; 3 years at UTSW
---
Erin Campbell, B.S.N., RN
RN II
12 Green Medical Surgical
Nurse for 2 years; 2 years at UTSW
---
Elma Mendes, RN
Nursing Informatics Coordinator
Department of Nursing Informatics
Nurse for 33 years; 4.5 years at UTSW