Day One at UT Southwestern Frisco: 'Wow!'
On a crisp December morning, Alisha Carroll and daughter Logan woke to a pleasant surprise.
As Alisha double-checked the details of her daughter's 8 a.m. appointment with gastroenterologist Dr. Magdalena Espinoza, she realized it was at UT Southwestern Medical Center at Frisco, not the main campus in Dallas. That meant the Carrolls, who live in the northern suburb of Celina, would only have a 10-minute drive down the Dallas North Tollway, versus an hour-plus in rush hour gridlock.
"Oh my gosh, that's so close," Ms. Carroll said, recalling her initial reaction. "We've been watching this building being built, but honestly didn't know it was going to be UT Southwestern. When we pulled up, we were like, 'Wow!'"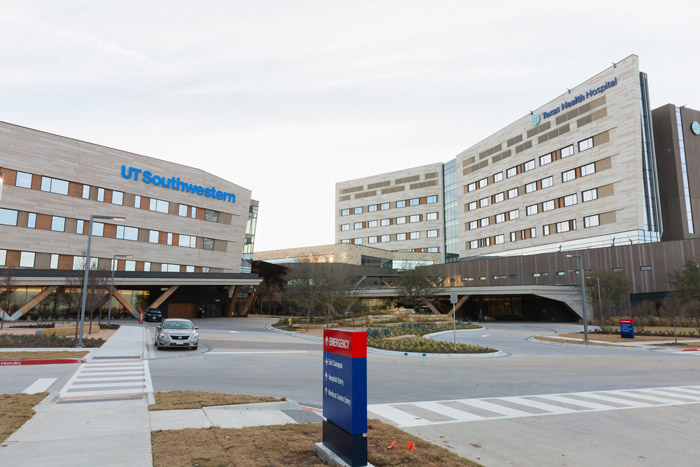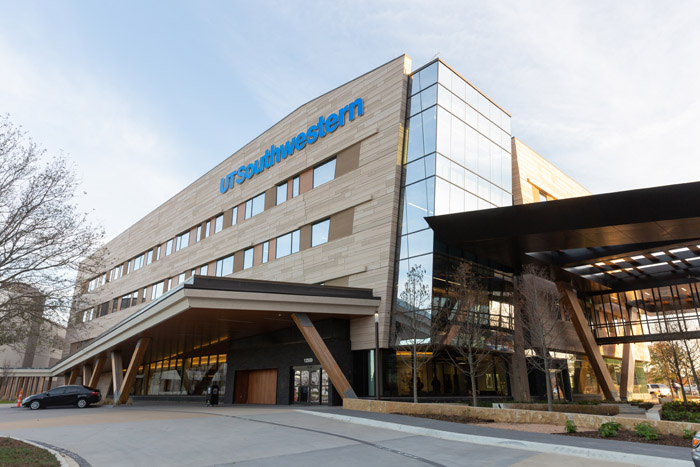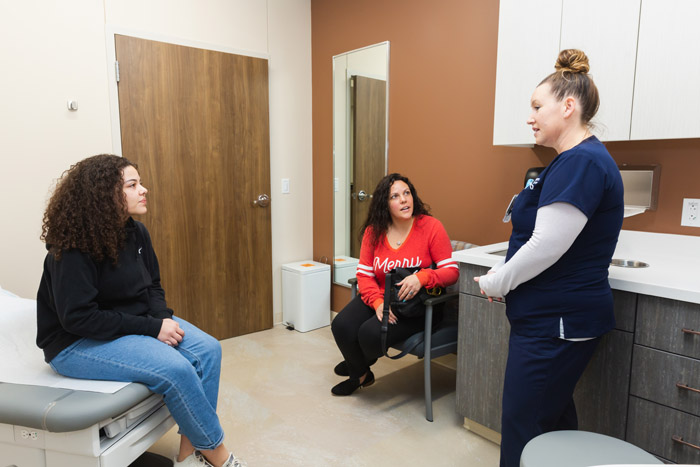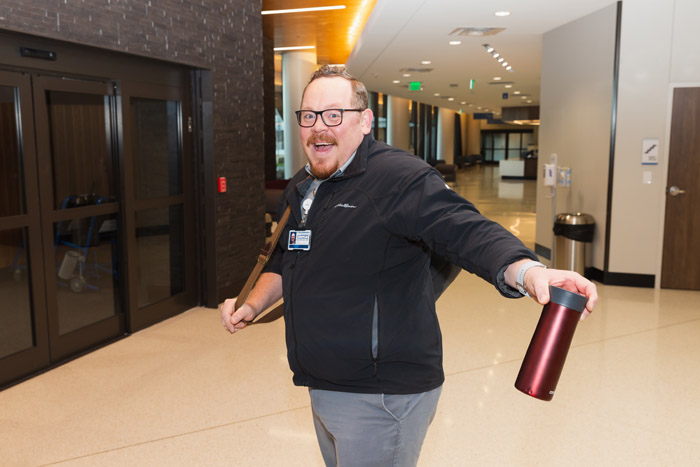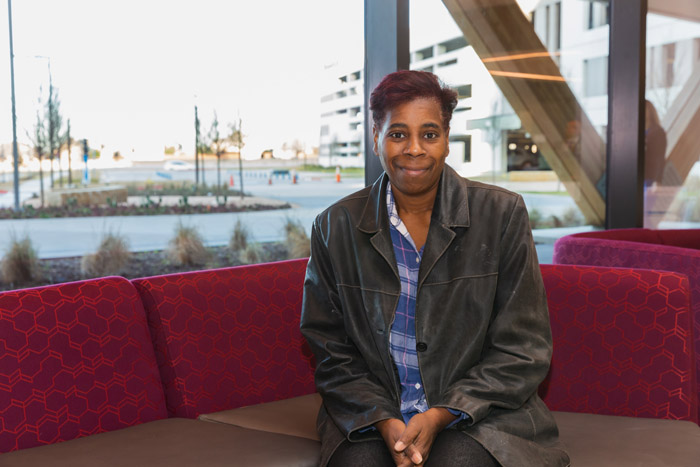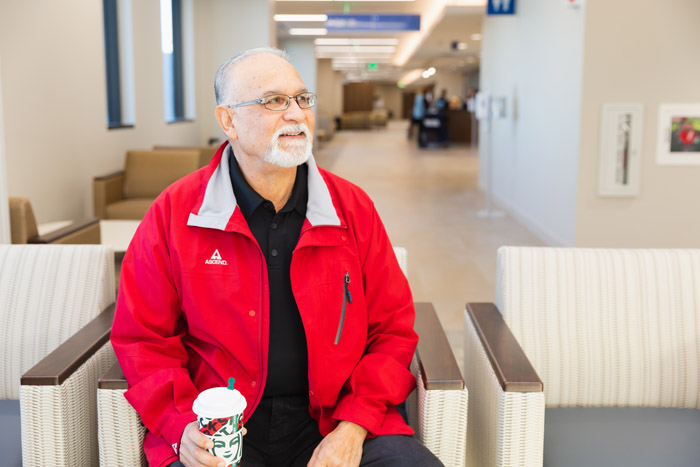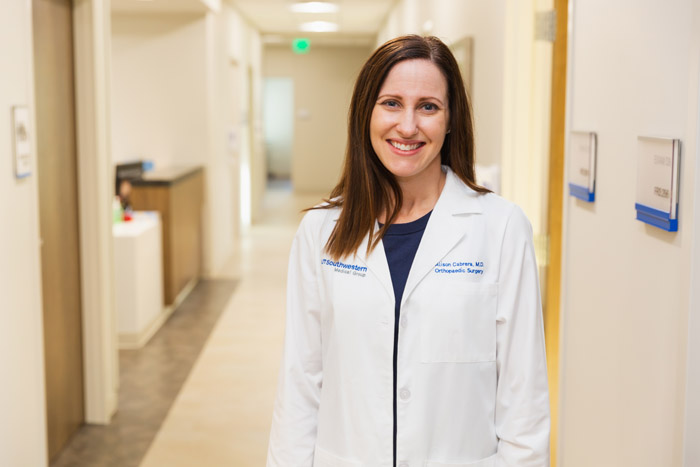 Logan was equally surprised to learn she was the first patient at the state-of-the-art medical facility.
"That's crazy," said Logan, 18. "I had no clue when we made the appointment. But it's kinda cool."
Not long after the Carrolls checked in at an express kiosk, Teresa Reyes came through the main doors and wanted to confirm that she was in the right place. "Welcome to our new home," a smiling UT Southwestern front desk associate told her.
Ms. Reyes said she was eager to see a specialist.
"I really needed to find someone who could help me and (my primary care doctor) said UT Southwestern was the best place," said Ms. Reyes, who lives in Fort Worth. "When I called, they said they could get me in quickly. So here we are."
More than two years in the making, UT Southwestern Frisco is now open to provide innovative specialty care for adults and children in a dozen areas, including orthopedics, sports medicine, spine care, neurology, ophthalmology, gastroenterology, plastic surgery, urology, and more. The 120,000-square-foot facility, located just north of Eldorado Parkway along the Dallas North Tollway, is part of a 20-acre collaborative medical campus that also includes Texas Health Hospital Frisco.
The 325,000-square-foot, 73-bed hospital, operated by Texas Health Resources, will offer 24/7 emergency care, inpatient and surgical services, and neonatal and maternity care, among other services vital to the growing community of Frisco. It is scheduled to open Dec. 16, and UT Southwestern physicians will have full privileges there, creating a seamless experience for patients.
Samuel Cardiel had shoulder replacement surgery at another hospital two years ago, but ongoing pain brought him to UT Southwestern Frisco bright and early on opening day, Tuesday, Dec. 3. He sipped coffee and took in some of the contemporary art on the third floor before his appointment with shoulder subspecialist Dr. Alison Cabrera, Assistant Professor of Orthopaedic Surgery.
"I just needed some kind of relief, so I asked for a second opinion, somebody who really knows shoulders," said Mr. Cardiel, who lives nearby in north Carrollton. "They sent me here and it is really convenient. I think it's a great thing that you guys are expanding."
The Carrolls agree.
"We believe in UT Southwestern and have been going there for many years," said Ms. Carroll, as she and Logan headed home. "We're excited to have this facility so close. We'll definitely be back."