Announcements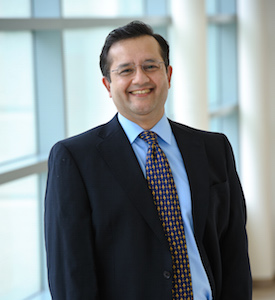 Dr. Pandya receives Mentor of the Year award
Congratulations to Dr. Amit Pandya, Professor in the Department of Dermatology, for receiving the 2017 Women's Dermatologic Society (WDS) Mentor of the Year Award. The Mentor of the Year is a WDS member who demonstrates the competencies and qualities expected of a mentor and stands above all others in his/her abilities serving as a mentor. Dr. Pandya was recognized formally at the WDS Annual Luncheon during the American Academy of Dermatology (AAD) Annual Meeting in March 2017 in Orlando, Florida.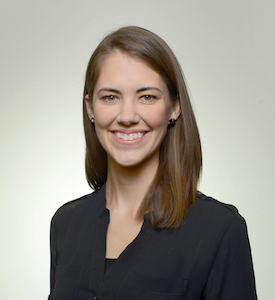 Dr. Gill receives Career Development award
Dr. Jennifer Gill, a PGY-5 resident on the 2+2 Research Track within the Department, is a recipient of a Dermatology Foundation Physician Scientist Career Development Award (CDA). She is doing her research training in the laboratory of Dr. Sean Morrison, Director of the Children's Medical Center Research Institute at UT Southwestern and a Howard Hughes investigator. Her research project is Transcriptional and Metabolic Adaptations Determining Melanoma Sites of Metastasis.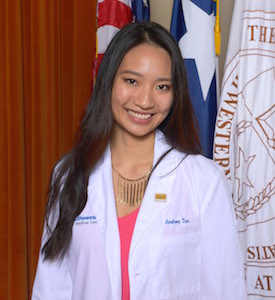 Andrea Tan receives award at SOCS Annual Meeting
Andrea Tan, a third-year medical student at UT Southwestern, won third place in the Resident/Research Fellow oral presentation competition at the 13th Annual Scientific Symposium of the Skin of Color Society, held in Orlando, Florida in March 2017.
Eight Dermatology Applicants to Begin Training in 2018
The Department of Dermatology is pleased to announce that we matched the following applicants into our dermatology residency program for July 2018.
Mary Anderson (Columbia University)
Tyler Enos (UT Southwestern)
Jessica Gonzalez (Tufts University)
Linsey Lindley (University of Miami)
Melinda Liu (Baylor College of Medicine)
Andrew Matsumoto (University of Albany)
Jack O'Brien (UT Southwestern)
Kelsie Riemenschneider (Vanderbilt University)