Announcements
Dr. Bergstresser named President of the Society of Investigative Dermatology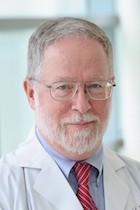 Paul Bergstresser, M.D., Professor and the James N. Gilliam, M.D., Chair in Dermatology, has been named President of the Society of Investigative Dermatology for 2013-2014. Dr. Bergstresser has been on faculty at UT Southwestern since 1978: he served as the Chair of the Department of Dermatology from 1984 to 2007 and more recently completed his five-year term as the editor of the Journal of Investigative Dermatology. Congratulations and best wishes on this prestigious honor.
Highlight on First-year Resident's Lecture on Cost-Effective Medicine
Congratulations to Adewole Adamson, M.D., M.P.P., on a recent story in Dermatology Times about his oral presentation at this year's American Academy of Dermatology Annual Meeting. His talk focused on cost assessment and cost effective treatment options in dermatology.
Residents Excel at National In-Service Training Exam
Congratulations to the UT Southwestern Dermatology Residents for their success at this year's national Dermatology In-Service Training Examination.
All 20 residents scored greater than the 50th percentile nationally, the first time all the residents in the department had above average/superior scores on the national level
Seven of our 20 residents scored greater than the 90th percentile nationally
Five of our residents scored in the 97th percentile or greater
Two of the first-year residents scored in the 99th percentile nationally, and a third scored in the 100th percentile!
Continue the great work!
Publication in Cell
March 7, 2013 –Congratulations to Amish Patel, Vincent Chau, and Lu Le, M.D., Ph.D., for their recent publication in Cell, "CXCR4/CXCL12 Mediate Autocrine Cell- Cycle Progression in NF1-Associated Malignant Peripheral Nerve Sheath Tumors."
Everett Fox Award Recipient
Our chief resident, Kaveh Nezafati, M.D., won the Everett C. Fox Award for the most outstanding laboratory research submitted by a resident or fellow at the American Academy of Dermatology meeting in Miami in 2013. The title of his presentation was "DC-HIL+ myeloid-derived suppressor cells (DC-HIL+ M.D.SC) are a new prognostic marker for melanoma and promising target for immunotherapy".
Arianne (Shadi) Kourosh
Third-year resident Arianne (Shadi) Kourosh had an outstanding week:
She was elected Young Physician Representative of the Board of Directors of the Women's Dermatologic Society.
She was chosen as Resident Editor of Dialogues in Dermatology.
She gave a poster presentation for the "Great Cases Session" at the Medical Dermatologic Society meeting.
She was accepted to the Harvard School of Public Health.
Congratulations on all of your accomplishments!
Dermatopathology Awards
Two of the three ProPath Dermatopathology Challenge Award winners at this year's AAD Convention were residents from UT Southwestern's Department of Dermatology. Congratulations to second-year residents Pamela Aubert, M.D. and Brandon Litzner, M.D.!