Announcements
Department of Defense Research Grant
Lu Q. Le, M.D., Ph.D., was recently awarded the Investigator Initiated Research Program grant from the U.S. Department of Defense Congressionally Directed Medical Research Programs. This funding is to study the pathogenesis of neurofibromatosis and the mechanisms driving malignant transformation in the peripheral nervous system. Congratulations to Dr. Le and his laboratory!
New Faculty Members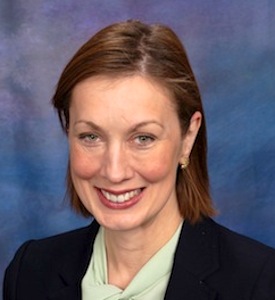 Heather Wickless, M.D., M.P.H., has joined the Department of Dermatology as an Assistant Professor of Dermatology. She joins UT Southwestern from Durango Dermatology in Colorado, where she also held an Adjunct Professor position at Northwestern University.
Rosemary Son, PA-C, has joined the Department of Dermatology. She recently graduated from UT Southwestern's Master of Physician Assistant Studies Program and will be seeing both new and follow-up dermatology patients at the Parkland Dermatology Clinic.
2014 Arnold P. Gold Foundation Humanism in Medicine Award Recipient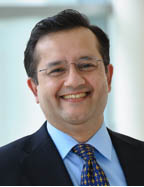 Amit Pandya, M.D., will receive the 2014 Arnold P. Gold Foundation Humanism in Medicine Award from the American Academy of Dermatology (AAD). The esteemed award is given to a practicing AAD member dermatologist who exemplifies compassionate, patient-centered care.
The Arnold P. Gold Foundation began more than 20 years ago with the goal of restoring a more effective balance between the cutting-edge science of medicine and compassionate patient care. The Foundation's main objective is to ensure that physicians become mindful of the life context of health and illness, and become skillful in the habit of humanism, or how to communicate effectively and empathically to help patients heal.
Dr. Pandya will be honored at the recognition luncheon during the Academy's 2014 Annual Meeting in Denver, Colorado, on March 20, 2014.
New Investigator Award in Cancer Research
Richard Wang, M.D., Ph.D., has received a 2013-2014 New Investigator Award in Cancer Research. This award, funded by the American Cancer Society and the Harold C. Simmons Comprehensive Cancer Center, provides newly independent scientists at UT Southwestern with one year of support for a focused project in cancer research.
Protein Found to Combat Cancer Cells
Congratulations to Lu Le, M.D., Ph.D. and graduate student Amish Patel for their work identifying a key molecule, BRD4, and its potential use in treating Malignant Peripheral Nerve Sheath Tumors (MPNSTs), a rare and life-threatening soft-tissue cancer. Their research was published in the journal Cell Reports.