Chilton Lectures
Arthur L. Chilton and the A. L. Chilton Foundation have been instrumental to the success of the Department of Biochemistry at UT Southwestern Medical Center.
Mr. Chilton was the founder of Sky Broadcasting System, with radio stations broadcasting from Texas, Louisiana, and Arkansas. Mr. Chilton was also an active and very generous philanthropist, creating the Chilton Foundation in 1945 to support medical research, youth organizations, and other charities.
He began supporting UT Southwestern biochemistry students in the 1950s because of an interest in lipid metabolism and research related to obesity. That grew into a sustained and long-term commitment to support the Department of Biochemistry.
Mr. Chilton died in 1973, but through his close friend, the late T. Andrew Bell, and subsequently his widow, Mar Nell, and daughters, Bonnie Harding and Pattie Brown, his legacy as a forward-thinking benefactor continues at UT Southwestern Medical Center.
2016 Chilton Lecture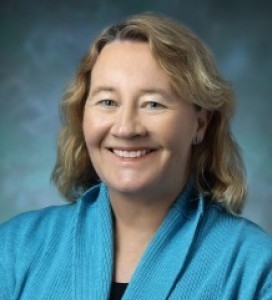 Carol Greider, Ph.D.
Title: "Telomeres and disease: The maintenance of the telomere length equilibrium"
Time/Date: 4 p.m. April 20, 2016
Location: Excellence in Education Foundation Auditorium
Simmons Biomedical Research Building
About Dr. Greider
Carol Greider received her bachelor's degree from the University of California at Santa Barbara in 1983 and a Ph.D. in 1987 from the University of California at Berkeley. In 1984, working together with Dr. Elizabeth Blackburn, she discovered telomerase, an enzyme that maintains telomeres, or chromosome ends. In 1988, Dr. Greider was recruited to Cold Spring Harbor Laboratory as an independent Cold Spring Harbor Fellow, where she cloned and characterized the RNA component of telomerase.
In 1990, Dr. Greider was appointed as an assistant investigator at Cold Spring Harbor Laboratory, followed later by appointment to Investigator in 1994. She expanded the focus of her telomere research to include the role of short telomeres in cellular senescence, cell death and in cancer.
In 1997, Dr. Greider moved her laboratory to the Department of Molecular Biology and Genetics at Johns Hopkins University School of Medicine. In 2003, she was appointed as the Daniel Nathans Professor and Director of the Department of Molecular Biology and Genetics. Dr. Greider's group continued to study the biochemistry of telomerase and determined the secondary structure of the human telomerase RNA. In addition, she characterized the loss of telomere function in mice, which allowed an understanding of human diseases that make up the short telomere syndromes.
Dr. Greider shared the Nobel Prize in Physiology or Medicine in 2009 with Drs. Elizabeth Blackburn and Jack Szostak for their work on telomeres and telomerase.
In 2014, Dr. Greider was appointed as a Bloomberg Distinguished Professor at Johns Hopkins University. Dr. Greider currently directs a group of eight scientists studying both the role of short telomeres in age-related disease and cancer as well as the regulatory mechanism that maintain telomere length.