Sergey Cheshkov, Ph.D.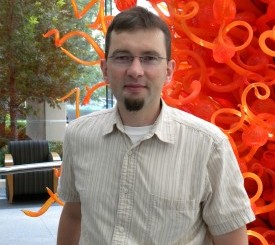 Research Overview
Dr. Cheshkov is involved in developmental efforts in high field MRI and MRS (1H, 13C, 31P) with applications for breast and brain cancer imaging. He is interested in multimodal imaging and quantitative MR spectroscopy of neurodegenerative disorders.
Research Interests
Magnetic Resonance Spectroscopy and Chemical Shift Imaging
High Field MR
Spectroscopic Quantification Methodology
Multimodal imaging
For publication information please view Dr. Cheshkov's faculty profile.