Ivan Pedrosa, M.D.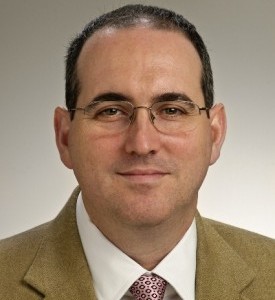 As a body imager and clinical researcher, my research interest focuses on developing new MRI techniques to support translational research efforts in different diseases of the chest, abdomen, and pelvis. My primary areas of interest include kidney and prostate cancer, pancreatic and biliary disease, and bowel imaging.
My NIH-funded translational research program in kidney cancer focuses on implementing novel MRI techniques to improve our ability to diagnose this disease and monitor treatment response. These efforts include the phenotypic characterization of renal tumors based on MRI for the pre-surgical determination of histological subtype and nuclear grade, the identification of vascular MRI measures in renal masses that correlate to molecular measures of angiogenesis, and the measures of tumor perfusion as an indicator of initial and acquired resistance to antiangiogenic therapies in patients with metastatic kidney cancer.
In addition, my research focuses on the development and implementation of new strategies for robust, fast MR imaging of the abdomen and pelvis. These areas of investigation include the development of "free-breathing" MRI acquisitions for dynamic contrast enhanced imaging of the torso, highly accelerated combined MRI acquisitions of the abdomen and pelvis, and "physiologic" MR imaging with arterial spin labeling, dynamic-contrast-enhanced, and diffusion-weighted acquisitions in the body.
Research Interests
MRI-pathologic correlation and radiogenomics in cancer
Advanced MRI acquisitions and image reconstruction of the torso
Quantitative MRI for assessment of tumor response to systemic and targeted therapies