Ivan Dimitrov, Ph.D.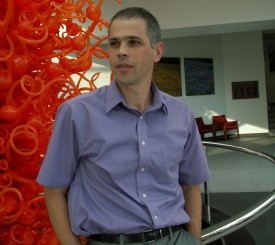 Research Overview
I am involved in several aspects of MRI and MRS research, in the area of metabolism and its connections to diabetes, as well as in the area of developing new PARACEST and CEST-based contrast agents for MRI. I am involved in pulse sequence programming, image and spectro processing, image-quality testing, and RF coil construction.
The novel area of hyperpolarized 13C MRI and MRS as applied for metabolic studies is also something that I am interested in.
Research Interests
MRI
MRS
Hyperpolarization