Clinical Psychology Student Profiles
Lillian Hamill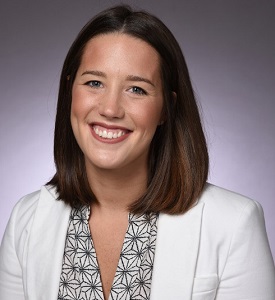 My path to a career in psychology was initiated through my curiosity for understanding individuals whose mental health is complicated by a medical diagnosis. Through my bachelor's education in psychology from Union College in upstate New York, I was involved in both clinical and research endeavors, which sparked my interest in working with children and their families in a pediatric setting.
After earning my undergraduate degree, I moved to Dallas to begin my doctoral studies at UT Southwestern. During my first year of doctoral coursework, I was awarded the Cultural Diversity Scholarship, through which I conducted research and clinical training at Children's Health℠ with Celia Heppner, Psy.D., in the Fogelson Plastic Surgery and Craniofacial Center. One particularly appealing aspect of the doctoral program at UT Southwestern is that students have the opportunity to pursue a variety of research and clinical interests before committing to a particular focus. With the breadth of research opportunities available and strong support and investment from faculty, I was able to collaborate in several research projects that ultimately led to additional opportunities to present and publish research.
Since UT Southwestern collaborates with several local medical centers and community organizations, I was able to establish a strong working relationship with experienced researchers and clinicians. More specifically, I have the pleasure of continuing my research training at Children's Health℠. For my dissertation, I am using 3-dimensional imaging software to investigate how changes in facial asymmetry relate to changes in quality of life and appearance satisfaction on a longitudinal basis in children with orofacial clefts.
I am now completing my first internship rotation at Children's Health℠, where I gained ample experience on the consult liaison service, as well as focused experience in a variety of inpatient and outpatient services, including oncology, craniofacial/plastic surgery, endocrinology, and gastroenterology. In these settings, I refined my skills in evidence-based psychotherapy, brief assessment and intervention, and efficient communication with other medical providers in an integrated care setting. In 2016-2017, I will complete the second half of my internship at the Children's Health℠ Eating Disorders Unit where I will conduct assessment and psychotherapy with patients and their families in an inpatient setting.
To potential applicants: In my search for the right program for me, I was really looking for a place that I felt comfortable collaborating with colleagues and where I felt supported in pursuing my research and clinical interests. UT Southwestern exceeded my expectations with the various opportunities to refine my clinical and research interests and strong support from program faculty and fellow students along the way. I would be delighted to discuss the various opportunities available at UT Southwestern, so please don't hesitate to reach out if you're interested in learning more about our program.
Vicki Owen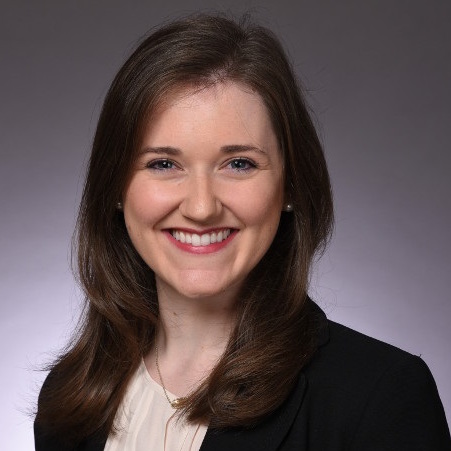 Since my first undergraduate psychology course at Southern Methodist University, I have been interested in learning more about mental health and the interplay between our minds and human behavior. Upon graduating with a bachelor's degree in psychology, I pursued an opportunity in research working with children and families at Children's National Medical Center in Washington, D.C. Through my time working as a research assistant, I found myself drawn to a more clinical role working with this population, which prompted me to pursue an advanced degree in clinical psychology.
One of the many strengths of the UT Southwestern program is the abundant clinical training opportunities available to students. Housed in a major medical center in the heart of Dallas, UT Southwestern offers opportunity for comprehensive exposure to diverse population groups, treatment facilities, and training opportunities. I completed my second-year practicum training at the Dallas County Juvenile Detention Center where I was trained in assessment, psychotherapy, and crisis intervention with detained adolescents.
I am now completing my first internship rotation at Children's Health℠ Dallas where I serve as a member of the Psychological Services Consult Liaison team. In addition to completing consultations throughout the hospital, I have been fortunate to rotate through many specialties, including solid organ transplant, gastroenterology, and hematology, as well as hospital clinics, such as the low birth weight clinic, and the hospital trauma clinic. During the 2016-2017 academic year I will complete my second internship rotation at Spectra Therapies and Evaluation Center, a multidisciplinary clinic that offers psychotherapy services for individuals with a broad range of need such as anxiety and depression, and assessment for autism and learning differences.
Alongside the extensive clinical opportunities, the Ph.D. program at UT Southwestern provides plentiful research opportunities. For my dissertation, I am completing a components analysis of a randomized controlled trial of a cognitive behavioral relapse-prevention program for children and adolescents with Major Depressive Disorder. Through this project I hope to contribute to the adolescent depression literature by identifying specific treatment components and dosages that prove most effective for this population. I am working under the generous and exceptional mentorship of Betsy Kennard, Psy.D.
I feel truly privileged to serve as Co-Chief Resident for the UT Southwestern clinical psychology program for the upcoming year. I am proud to be a member of this community and would be happy to share more about my experience here with those of you who are considering applying to this program.
Alexander Tan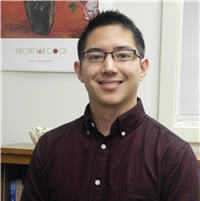 My desire to pursue a graduate degree in clinical psychology originated during my time in high school as a volunteer with children with developmental disabilities, where I started to question whether differences in cognitive function had a neurological basis. Through my undergraduate education at UT Austin, I eventually discovered pediatric neuropsychology to be the perfect field for exploring brain-behavior relationships. I initiated my clinical experience as a psychometrist at Austin Neuropsychology Clinic as well as through research at UT Austin involving executive function deficits in various clinical populations.
In my search for the optimal doctoral program, UT Southwestern was especially appealing because of several unique factors. The program's placement within an academic medical center provides abundant opportunities to collaborate with active clinician-researcher faculty. Access to widely diverse clinical populations exists to match various clinical or research interests provided by Parkland Memorial Hospital, Children's Health℠, and many other sites. Additionally, the four-year time to degree combined with the captive APA-accredited internship make this program truly exceptional.
I have been fortunate to have a variety of clinical experiences at UT Southwestern. I am currently completing my first internship rotation at Children's Health Center for Autism and Developmental Disabilities. It is a privilege to work directly with my supervisor, Veronica Bordes Edgar, Ph.D., in a multidisciplinary setting providing neuropsychological assessments and behavioral therapy to children and adolescents with a variety of developmental disabilities. In addition, I am seeing individual adult therapy patients at UT Southwestern Department of Psychology's Southwest Clinic and gaining experience with Cognitive Behavioral Therapy, Dialectical Behavior Therapy, and Acceptance and Commitment Therapy. I completed my second-year practicum at the Henry Wade Juvenile Justice Center conducting assessments, crisis interventions, and therapy with incarcerated youth. I also recently completed a rotation through Parkland Memorial Hospital's Psychiatric Emergency Department, where I was able to interview and provide brief interventions to adults with various psychiatric difficulties.
Alongside the extensive clinical experiences, UT Southwestern provides many research opportunities as well. I am actively involved in the Demyelinating Disease and Traumatic Brain Injury programs at Children's Health℠ Neuropsychology in addition to the Concussion Network of North Texas (ConTex) study at UT Southwestern. My dissertation is investigating neuropsychological and psychosocial profiles in rare pediatric demyelinating diseases including multiple sclerosis and transverse myelitis. I have greatly benefited from working with my research mentor, Lana Harder, Ph.D., and I have had the opportunity to both present and publish my research.
UT Southwestern also offers plenty of chances for involvement in student organizations. I currently serve as Pediatric Liaison for the UT Southwestern chapter of the Association of Neuropsychological Students in Training, a student-led organization designed to enhance training and networking in neuropsychology. I also currently serve as Vice President for Clinical Psychology's Diversity Club, designed to increase communication about diversity as it relates to the practice of clinical psychology and provide volunteer opportunities for underserved populations in the community. Additionally, I also serve as Student Representative for Clinical Psychology's FOCUS group, designed to promote student and faculty collaboration and camaraderie.
This program truly embodies a collaborative spirit where I find the encouragement of committed educators, experienced clinical supervisors, active researcher mentors, and supportive colleagues, and I am constantly inspired by the program's investment in doctoral students to pursue my clinical and research interests. I appreciate the opportunity to share my experiences with you here. Please do not hesitate to contact me should you seek additional information about my experience with UT Southwestern's clinical psychology doctoral program.
Ana El-Behadli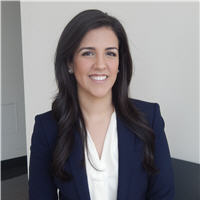 Since childhood, I have had an interest in children's health. I grew up in Caracas, Venezuela, but had the opportunity to visit the United States throughout my youth. Traveling between these two worlds highlighted the sharp contrast between the opportunities and resources available to children in need. Because of my interest in working with children and families, I majored in Psychology at Rice University and earned a Master's in Child Development at Tufts University. At Tufts, I conducted research on how to accurately diagnose developmental and behavioral problems in young children. My work on developmental disorders led me to conduct research on pediatric chronic illnesses.
For me, this was a natural transition because both developmental disorders and long-term pediatric illnesses are chronic conditions and thus pose particular biopsychosocial challenges for children and families. I continued my research in pediatric health psychology at Boston Children's Hospital, Harvard Medical School, where I worked with adolescents with chronic pain. My desire to continue my research with diverse pediatric medical populations brought me to UT Southwestern.
Due to my interest in Pediatric Health Psychology, I was drawn to the program's close collaboration with Children's Health℠ Children's Medical Center (CMC). UTSW's relationship with CMC opens opportunities for students to receive excellent research and clinical training while working with a variety of medical populations.
At CMC, I conduct research under the mentorship of Melissa Faith, Ph.D. Currently, I am most excited about a recently grant-funded project to deliver motivational interviewing (MI) to enhance adherence to oral chemotherapy regimens for pediatric cancer patients. As part of this project, I will be evaluating differences in MI effectiveness and acceptability between our Hispanic and non-Hispanic patients.
In addition to the research opportunities available through the program, one of the aspects I value most about UTSW is the opportunity for professional development. From early in my first year, I was able to work with children and families from underserved populations at CMC as part of the Cultural Diversity Fellowship. More recently, as part of my practicum, I conduct intellectual disability assessments at Metrocare, the largest provider of mental health services in Dallas County. At UTSW, I not only have been able to grow as a student within the Clinical Psychology department but also as a future professional within the field of pediatric psychology. My mentor and other faculty members have provided me with generous support and encouragement to pursue leadership roles at a national level, including participation on the Society of Pediatric Psychology's Student Advisory Board.
Overall, our faculty are not only educators but are also actively involved in research and clinical work due to the program's affiliation with the UT Southwestern Medical School and teaching hospitals. Their experience comes through in the classroom, providing multiple clinical perspectives in an environment where we are receiving excellent training to become future Clinical Psychologists. Finally, one of the things that I most enjoy is the collaborative nature of the program. The opportunity to work with students and faculty in different specialties contributes to our training as well-rounded psychologists.