Student Organizations
Graduate Student Organization (GSO)
The Graduate School of Biomedical Sciences supports a campus-wide Graduate Student Organization (GSO). Clinical Psychology students have two elected representatives in that body and are encouraged to participate in its activities. GSO participation offers many benefits, one of which is annual travel scholarships. Students interested in participating in the GSO should contact the Psychology Chief Resident for more information.
Focus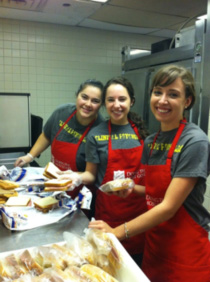 The Faculty-Student Organization of Clinical Psychology at UT Southwestern (FOCUS) is a student-led organization for the purpose of promoting student and faculty collaboration and camaraderie in the Division of Psychology.
Student leaders organize community service and social events in an effort to support relationships among class levels and to provide additional opportunities for student-faculty interaction.
Leaders of this organization are nominated by the students and a designated faculty member (Laura Lacritz, Ph.D.) serves as the group's sponsor.
Recent service projects include:
North Texas Food Bank
Salvation Army
Chai Houses
Legacy at Preston Hollow Senior Community
Diversity Club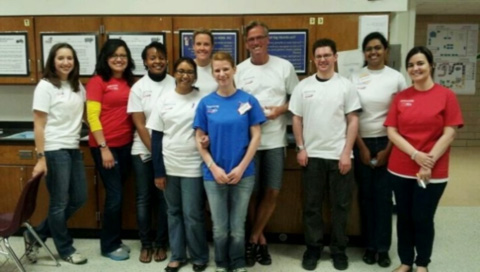 The Diversity Club believes that diversity encompasses all of the features that make individual clients unique, which include, but are not limited to: race, gender, ethnicity, disability, religious affiliation, sexual orientation, gender identity, and country of origin/regional location. We meet monthly to discuss diversity as it relates to the practice of clinical psychology.
Discussions are based on relevant literature, clinical experience, and guest speakers from various organizations in the community. In addition, the Diversity Club aims to provide volunteer opportunities for under-served and under-represented populations in the community and to compile resources for client referrals.